written by STEVE ULRICH
your must-read briefing on what's driving the day in NCAA Division III
>> Hello Monday.

>> Please Consider Making A Donation to D3Playbook. Help us keep this site free. Make a donation and to show the DIII community that you appreciate what D3Playbook has to offer you and your department.

TOP STORY
1. Ice Dancing


The 11-team NCAA Division III women's ice hockey championship field was announced Sunday night.

First Round - Wednesday, March 8
Norwich (19-7-2) at Colby (17-7), 7:00
Nazareth (22-5-1) at Hamilton (20-5-2), 7:00
Suffolk (18-7-2) at Middlebury (16-7-3), 7:00

Quarterfinals - Saturday, March 11
Colby/Norwich winner at Amherst (24-3), 3:00
Hamilton/Nazareth winner at Adrian (26-3), 3:00
Middlebury/Suffolk at Plattsburgh State (25-2), 3:00
UW-River Falls (24-3-1) at Gustavus Adolphus (24-3), 7:00 ET

>> Complete Bracket
A MESSAGE FROM CHI ALPHA SIGMA
Chi Alpha Sigma is the only national scholar-athlete society that celebrates four-year collegiate student-athletes who have excelled in both the classroom and in athletic competition.

Founded in 1996 and with 320 active chapters nationwide, Chi Alpha Sigma recognizes undergraduate college student-athletes who participate in a sport at the varsity intercollegiate level, achieve junior academic standing or higher after their fifth full time semester, and earn a 3.4 or higher cumulative grade point average.

To apply for your chapter today contact Executive Director, Kellen Wells-Mangold, at kellen@ncahs.org or visit chialphasigma.org.
BASKETBALL
2. How Sweet It Is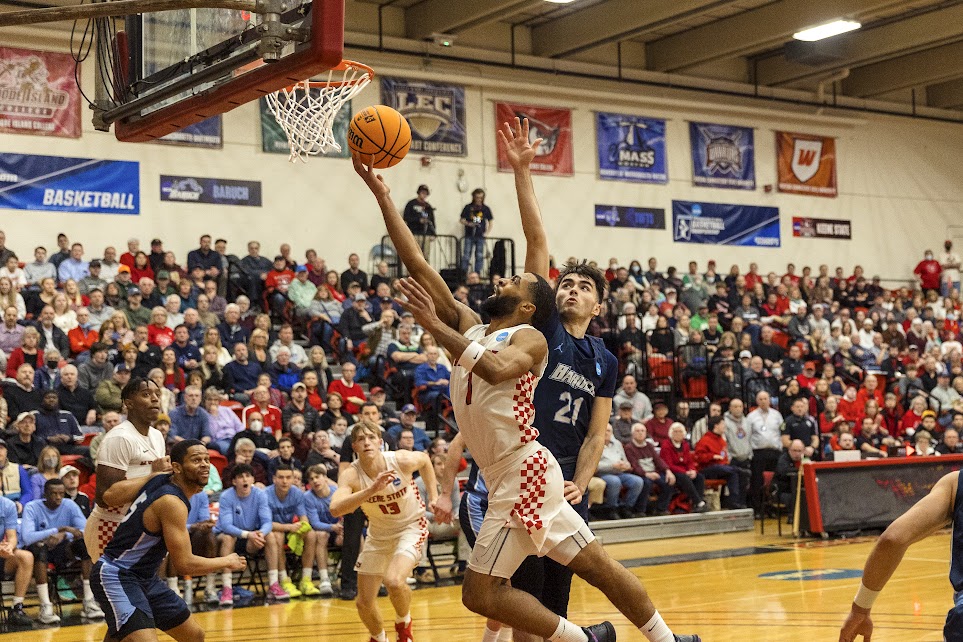 One weekend down ... and 16 teams remain on the both women's and men's side of the NCAA Division III basketball championship tournaments.

Women
(17) UW-Whitewater vs. (20) Trinity CT
Mary Washington at (4) Smith
(6) NYU vs. (14) Trine
(16) Ohio Northern vs. (2) Transylvania
(1) Christopher Newport vs. (24) Wartburg
(5) Trinity TX at (21) Tufts
(10) Chicago vs. Rhode Island College
Marietta at (13) Babson

>> Thoughts Out Loud: CNU could not host, as its men's team has priority for the weekend. But three hosts in the Commonwealth of Massachusetts? Did Trinity TX not put in a bid?

>> Complete Bracket

Men
(11) Johns Hopkins vs. UW-Whitewater
(6) Oswego State at (1) Randolph-Macon
(12) UW-Oshkosh vs. (22) Rowan
North Park at (3) Mount Union
Nichols vs. Stockton
(5) Keene State at (7) Swarthmore
(4) St. Joseph's CT vs. (9) Wheaton IL
(17) Mary Hardin-Baylor at (2) Christopher Newport

>> Thoughts Out Loud: Three Sweet 16 games involving top-10 matchups - must see TV!

>> Complete Bracket
A MESSAGE FROM D3PLAYBOOK
Help us help you. We are glad that you are enjoying D3Playbook. Now won't you help us continue our work? Your gift helps us offset the costs of operating the newsletter and enable us to continue to provide the quality you have come to expect. Please contribute today.
WRESTLING (W)
3. North Central (Ill.) Wins National Title


The second-ranked North Central College women's wrestling team's historic two-day performance propelled them past the 37-team field at the National Collegiate Women's Wrestling Championships as it claimed the program's first-ever National Title. The Cardinals set a program record for All-Americans with 15 while three women won national titles in their respective weight classes.

Team Scores
North Central (Ill.), 198
King, 163
McKendree, 147.5
Colorado Mesa, 108
Augsburg, 87.5
Individual DIII Champions
101 - Madison Avila (NCC) d. Jenavi Alejandro (Tiffin), 5-3
116 - Jaslynn Gallegos (NCC) p. Samara Chavez (King), 3:35
143 - Katie Lange (Augsburg) d. Ashlynn Ortega (King), 8-6
155 - Marlynne Deede (Augsburg) d. Dalia Garibay (CO Mesa), 6-2
170 - Yelena Makoyed (NCC) p. Cheyenne Bowman (King), 3:49

>> Complete Results
TRACK AND FIELD
4. Birmingham Bound

The NCAA Division III Men's and Women's Track and Field and Cross Country Committee announced the participants in the 2023 NCAA Division III Men's and Women's Indoor Track and Field Championships.

For each individual event contested, the top 20 declared student-athletes were accepted into the competition. For each relay event contested, the top 12 declared relay teams, one per institution, were accepted into the competition.

The championships will be held March 10-11 at the Birmingham CrossPlex in Birmingham, Ala., with Birmingham-Southern College and the City of Birmingham serving as hosts.

The medical scratch deadline is Tuesday at 6 p.m. ET.

>> Men's Entries
>> Women's Entries
A MESSAGE FROM GOLDBELLY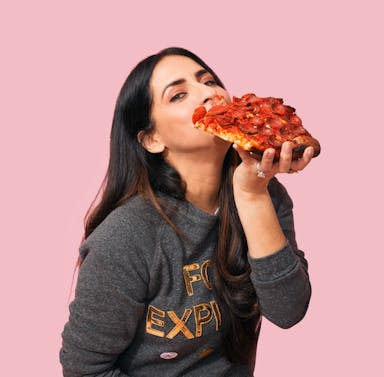 WE SHIP AMERICA'S MOST LOVED FOODS NATIONWIDE
Experience America's most iconic regional foods with $15 OFF
your first order of $50 on Goldbelly! Use promo code SWAPSTACK
Shop Goldbelly Now
Powered by Swapstack
NEWS
5. Lightning Round
Softball
RHP Maggie Wallin tossed a no-hitter in UW-River Falls' 1-0 victory against Crown. She struck out 10 and only allowed two baserunners - one via walk and another via HBP.
Tennis (W)
Happy Birthday

Do you know of someone celebrating a birthday soon? Drop us a line at D3Playbook@gmail.com.
TRANSACTIONS

6. Comings and Goings
Copyright © 2023, D3Playbook.com All rights reserved.