written by STEVE ULRICH
your must-read briefing on what's driving the day in NCAA Division III
>> Hello Monday. What. A. Weekend.

>> Please Consider Making A Donation to D3Playbook. Help us keep this site free. Make a donation and to show the DIII community that you appreciate what D3Playbook has to offer you and your department.

TOP STORY
1. Four For Fort Wayne


It will be Christopher Newport, Mount Union, Swarthmore and UW-Whitewater in the Division III men's basketball national semifinals on Thursday in Fort Wayne.

(2) Christopher Newport d. (9) Wheaton IL, 76-70
Matthew Brodie led four players in double figures with 19 points as the Captains toppled the Thunder. Tyson Cruickshank led all scorers with 34 for Wheaton.
(7) Swarthmore d. Nichols, 78-77
Michael Caprese scored on a bucket in the pant with 5.9 seconds remaining to lift the Garnet past the Bison. George Visconti had 23 for Swarthmore, while Quincy Ferbee led all scorers with 27 for Nichols.
(3) Mount Union d. (12) UW-Oshkosh, 78-67
Christian Parker poured in 26 points as the Purple Raiders punched their first-ever trip to the Final Four. Levi Borchert led the Titans with 19 points and 14 caroms.
UW-Whitewater d. (6) Oswego State, 77-74
Miles Barnstable had a team-high 23 points while Carter Capstran added 21 and 15 rebounds for the Warhawks who are back in the national semis for the first time since 2014. Jeremiah Sparks had 35 points and 12 boards in a losing cause for the Lakers.
National Semifinals - March 16
(2) Christopher Newport vs. (7) Swarthmore, 5:30
(3) Mount Union vs. UW-Whitewater, 8:00

>> Complete Bracket
A MESSAGE FROM CHI ALPHA SIGMA
Chi Alpha Sigma is the only national scholar-athlete society that celebrates four-year collegiate student-athletes who have excelled in both the classroom and in athletic competition.

Founded in 1996 and with 320 active chapters nationwide, Chi Alpha Sigma recognizes undergraduate college student-athletes who participate in a sport at the varsity intercollegiate level, achieve junior academic standing or higher after their fifth full time semester, and earn a 3.4 or higher cumulative grade point average.

To apply for your chapter today contact Executive Director, Kellen Wells-Mangold, at kellen@ncahs.org or visit chialphasigma.org.
BASKETBALL (W)
2. Headed to Hartford


Storylines abound as the final four teams remaining in the Division III women's basketball tournament head to Hartford for the national semifinals.

(1) Christopher Newport d. Tufts, 72-56
Gabbi San Diego poured in a career-high 32 points as the Captains improved to 30-0. CNU outscored their hosts, 21-11, over the final 10 minutes to pull away.
(2) Transylvania d. (6) NYU, 79-63
Three players hit the 20-point plateau - Kennedi Stacy (23), Dasia Thornton (22), and Maddie Kelione (20) - as the Pioneers reached their first-ever national semifinal.
(4) Smith d. Trinity CT, 63-46
The Pioneers became the first all-women's college to reach the Final Four since Emmanuel in 2001 as Ali Yamada tallied 23 points, while Morgan Morrison added 17 markers and 10 boards.
Rhode Island College d. (13) Babson, 60-47
The Anchorwomen's dream run continued behind a 20-point effort from Madison Medbury and a double-double from Izaeblle Booth (11 pts, 10 reb).

National Semifinals - March 18
(1) Christopher Newport v. Rhode Island College, 5:00
(2) Transylvania v. (4) Smith, 7:30

>> Complete Bracket
A MESSAGE FROM D3PLAYBOOK
Help us help you. We are glad that you are enjoying D3Playbook. Now won't you help us continue our work? Your gift helps us offset the costs of operating the newsletter and enable us to continue to provide the quality you have come to expect. Please contribute today.
WRESTLING
3. Augsburg Rolls to National Title


Augsburg showed why it was the superior program in DIII wrestling throughout the year with a dominant performance in winning its 14th national title and first since 2019 on Saturday.

The Auggies crowned just one individual champion but used its depth to easily outdistance Wartburg (66.5) and Baldwin Wallace (66) with 101 points. Augsburg had seven of its eight-member delegation earn All-America honors.

Team Scoring
Augsburg 101, Wartburg 66.5, Baldwin Wallace 66, North Central (Ill.) 63.5, UW-La Crosse 61, Johnson and Wales 52, Stevens 49.5, Dubuque 41.5, Coast Guard 40.5, Wabash 35.5

Individual Champions
125: Joziah Fry (Johnson and Wales) d. Jacob Decatur (Baldwin Wallace), 4-2
133: Robbie Precin (North Central) d. Dalton Rohrbaugh (York), 3-1
141: Sam Stuhl (Augsburg) d. Ethan Harsted (Wheaton, Ill.), 5-1
149: Michael Petrella (Baldwin Wallace) d. Javen Estrada (North Central), 10-4
157: Nolan Hertel (UW-La Crosse) d. Tyler Shilson (Augsburg), 6-5 TB1
165: Nathan Lackman (Rhode Island College) d. Matt Lackman (Alvernia), 3-1 SV1
174: Zane Mulder (Wartburg) d, Jared Stricker (UW-Eau Claire), 7-5
184: Jaritt Shinhoster (UW-Whitewater) d. Shane Liegel (Loras), 9-2
197: Massoma Endene (Wartburg) d. Coy Spooner (Coast Guard), 10-6
285: Jack Heldt (Wabash) d. Kaleb Reeves (Coe), 6-1

>> All-Americans
>> Complete Results
TRACK AND FIELD
4. Twice As Nice For UW-La Crosse

For the first time since 2015, Wisconsin La-Crosse has a championship in DIII indoor track and field. This time, both the men's and women's teams took the 2023 title as the first school in history to sweep both DIII events.

The Eagle men edged MIT by a half-point, 35-34.5, to bring the championship trophy back to Wisconsin, while the UWL women outpointed Washington U., 59-54.5 for the crown.

Men's Team Scoring
UW-La Crosse 35, MIT 34.5, Geneseo 32, Loras 32, UW-Oshkosh 31.

Champions
Heptathlon: Jackson Anderson (Williams), 5364
4x400 Relay: Geneseo, 3:11.64
DMR: Geneseo, 9:48.39
60 Meters: Sam Blaskowski (UW-La Crosse), 6.71
Hurdles: Eli Etherton (Nebraska Wesleyan), 8.00
200: Cheickna Traore (Ramapo), 20.72
400: Traore, 46.85
800: Mike Jasa (Loras), 1:49.30
Mile: Ryan Wilson (MIT), 4:02.62
3000: Ethan Gregg (UW-La Crosse), 8:01.23
5000: Christian Patzka (UW-Whitewater), 13:47.01
High Jump: Sam Beatty (Central), 6-9 (2.06m)
Long Jump: Kenneth Wei (MIT), 24-3 (7.39m)
Pole Vault: Ben Drummey (Southern Maine), 16-6 3/4 (5.05m)
Shot Put: Joseph White (Carthage), 60-7 1/4 (18.47m)
Triple Jump: Jonathan Wilburn (UW-Oshkosh), 51-0 3/4 (15.56m)
Weight Throw: White, 70-3 (21.41m)

Women's Team Scoring
UW-La Crosse 59, Washington U. 54.5, Loras 40.5, Johns Hopkins 33, Mount Union 32.

Champions
Pentathlon: Elizabeth Barre, Carnegie Mellon, 3837
4x400 Relay: Rochester, 3:44.84
DMR: Washington U., 11:35.09
60 Meters: Adalia Coleman, Bridgewater, 7.54
Hurdles: Birgen Nelson, Gustavus Adolphus, 8.39
200: Kenadee Wayt, Mount Union, 24.31
400: Grace Devanny, Wesleyan, 54.96
800: Emma Kelley, Washington U., 2:06.62
Mile: Annika Urban, Emory, 4:43.17
3000: Fiona Smith, Saint Benedict, 9:25.62
5000: Smith, 6:33.79
High Jump: Jaidyn Appel, Tufts, 5-10 (1.78m)
Long Jump: Victoria Kadiri, Johns Hopkins, 19-5 1/2 (5.93m)
Pole Vault: Gracie Holland (UW-Whitewater), 13-1 1/2 (4.00m)
Shot Put: Catie Fobbe (UW-Eau Claire), 49-4 1/4 (15.04m)
Triple Jump: Kadiri, 43-3 (13.18m)
Weight Throw: Skye Digman (UW-La Crosse), 62-11 1/2 (19.19m)

>> Complete Results

ICE HOCKEY
5. The (Second) Longest Night

photo by Kyle Bridenhagen

In the second-longest NCAA Division III tournament game on record, Wisconsin-Stevens Point outlasted Augsburg, 2-1, on a goal by David Hill in the fourth overtime period to send the Pointers to the national quarterfinals.

The teams played 129 minutes and 28 seconds in a game took 5:13 to complete, coming to a conclusion at 12:13 p.m. Augsburg has played in all three of the longest games in Division III history. The Auggies' 6-5, four-overtime loss at Gustavus in the MIAC playoff semifinals on Feb. 27, 2010, a game that lasted 138:38, still stands as the longest while their 2-1 four-overtime win over Saint John's in the 2019 MIAC title game is the third-longest at 120:54.

First Round
(7) Curry d. Bowdoin, 1-0 (OT)
(10) U. of New England d. (8) Plymouth State, 2-0
(9) Norwich d. (5) Plattsburgh, 2-1 (OT)
(6) UW-Stevens Point d. (15) Augsburg, 2-1 (4OT)

Quarterfinals
(1) Utica vs. (10) U. of New England
(2) Hobart vs. (7) Curry
(3) Adrian vs. (6) UW-Stevens Point
(4) Endicott vs. (9) Norwich

>> Complete Men's Bracket

The frozen four is set for the DIII women's championship with higher seeds prevailing in three of the four quarterfinal matchups. The only higher seed to falter was Adrian, as Hamilton blanked the Bulldogs, 2-0, behind 31 saves from Evie Sheridan.

Quarterfinals
(3) Gustavus Adolphus d. (6) UW-River Falls, 2-1
(5) Hamilton d. (4) Adrian, 2-0
(1) Amherst d. (8) Colby, 4-0
(2) Plattsburgh d. (7) Middlebury, 4-2

Semifinals - March 17 at Amherst
(2) Plattsburgh State vs. (3) Gustavus Adolphus, 3:00
(1) Amherst vs. (5) Hamilton, 7:00

>> Complete Bracket
A MESSAGE FROM GOLDBELLY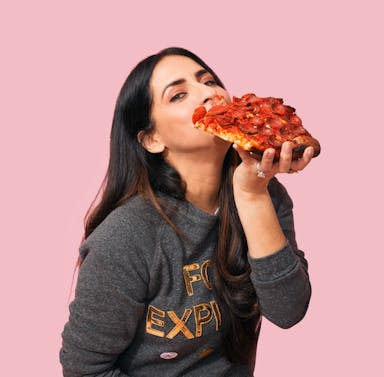 WE SHIP AMERICA'S MOST LOVED FOODS NATIONWIDE
Experience America's most iconic regional foods with $15 OFF
your first order of $50 on Goldbelly! Use promo code SWAPSTACK
Shop Goldbelly Now
Powered by Swapstack
NEWS
6. Lightning Round
News
A lawyer for Shanan Rosenberg, the Linfield University men's basketball coach who was suspended and then told he would be fired after he responded to a parent heckling him from the stands during a game, has put the school on notice that he will sue if he can't get his job back under certain terms.

Props to the Husson men's lacrosse team on completing a six-game, 2,500-mile road trip with a 16-11 victory over Keystone.
Baseball
Three Ramapo pitchers combined for a no-hitter as the Roadrunners blanked Westminster, 5-0. Nick Danbrowney fanned 11 over seven innings of work, while Dominick Ciani and James Pazdera slammed the door in the eighth and ninth innings to close out Ramapo's first no-hitter since the 2018 season.
Happy Birthday
Cake and candles for Sean Sullivan, athletic director, Salve Regina
Do you know of someone celebrating a birthday soon? Drop us a line at D3Playbook@gmail.com.
TRANSACTIONS

7. Comings and Goings
Copyright © 2023, D3Playbook.com All rights reserved.