written by STEVE ULRICH
your must-read briefing on what's driving the day in NCAA Division III

>> Good Morning DIII. Getting ready for a busy weekend?

>> Please consider making a donation to D3Playbook. See more below.

>> Thanks for reading D3Playbook. Is your staff reading D3Playbook? Make them smarter and give them their own subscription.

TOP STORY
1. Baker Talks Students as Employees, NIL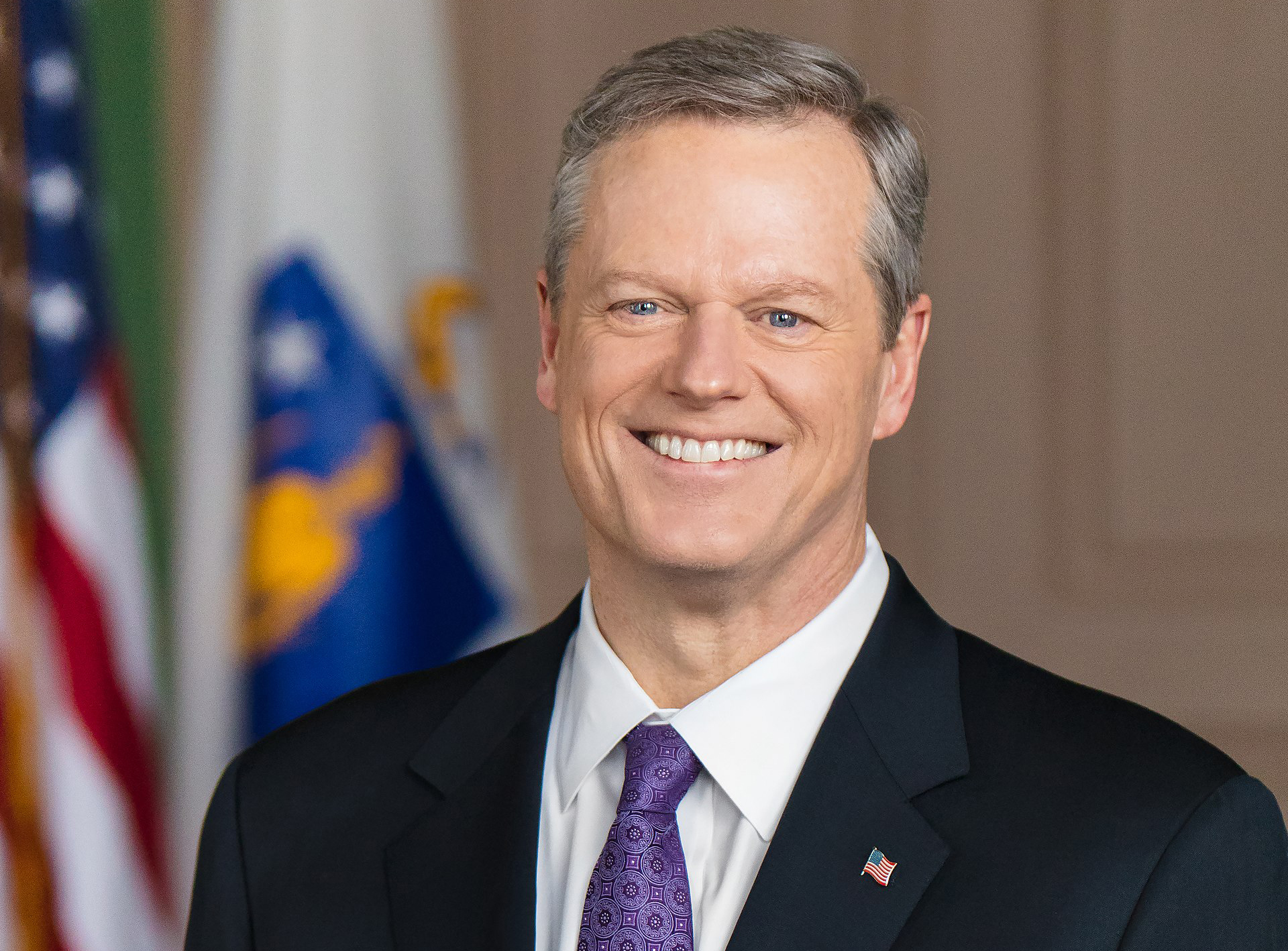 by Steve Berkowitz, USA TODAY

"Former Massachusetts governor Charlie Baker formally replaced Mark Emmert as the NCAA's president Wednesday, and during a roughly 30-minute interview with USA TODAY Sports earlier this week, what Baker didn't say was just as notable as what he did say.

Amid what he described as a listening tour of college sports stakeholders that already has been underway and will continue during his first 100 days, Baker did not dismiss out of hand the concept of college athletes becoming employees of their school. He also did not adhere to the idea that the association's only path to clarifying its most urgent underlying issues is the passage of new federal laws.

Those notions have been articles of faith for Emmert and many other college sports leaders as Emmert's more-than-12-year run with the NCAA has been drawing to a close. His departure also ends an era in which the association has been led on a permanent basis by either a former college president or former college sports administrator."

>> What's Ahead: "He inherits an association facing pressure on numerous sides regarding the environment surrounding college athletes' dealings to make money from their name, image and likeness. It also faces legal and regulatory challenges that create the possibility of athletes becoming employees of their schools."

>> College Athletes as Employees: "I guess it depends a bit on what the frame looks like and how it's organized. I certainly think things need to change, but I worry a lot when I hear athletes constantly say to me they want to be student-athletes, which is what I've heard from most of them."

>> An NIL Solution: "Well, I think the goal has been to do something where we don't get sued. But I do believe that when you're talking about trying to protect student-athletes and their families and creating what I would describe as an accountable and transparent marketplace, I've got to believe there's a way to do that that works legally. We'll see."

>> Bigger Challenge: Congress or Power 5?: "You know, one of the things about a big piece of my professional career is I've spent a lot of time around people who don't agree with me about everything or agree with each other about everything. If you ask questions and you spend more time listening, less time talking – you learn where your opportunities for common ground come from. I've been doing this for a long time, and generally speaking, you can usually find some – and that's going to be my goal."

>> Read More
A MESSAGE FROM CHI ALPHA SIGMA
Chi Alpha Sigma is the only national scholar-athlete society that celebrates four-year collegiate student-athletes who have excelled in both the classroom and in athletic competition.

Founded in 1996 and with 320 active chapters nationwide, Chi Alpha Sigma recognizes undergraduate college student-athletes who participate in a sport at the varsity intercollegiate level, achieve junior academic standing or higher after their fifth full time semester, and earn a 3.4 or higher cumulative grade point average.

To apply for your chapter today contact Executive Director, Kellen Wells-Mangold, at kellen@ncahs.org or visit chialphasigma.org.
BASKETBALL
2. Blue Bloods

As the 2023 NCAA Division III men's and women's basketball tournaments begin on Friday, we thought we would take a look at the most successful programs in the national event since 1975 (men) and 1982 (women) - the Blue Bloods, if you will.

Men's Team Champions (2 or more)
North Park 5, UW-Platteville 4, UW-Whitewater 4, UW-Stevens Point 3, Amherst 2, Calvin 2, Scranton 2, Potsdam 2, St. Thomas (Minn.) 2, Washington U. 2.

Men's Final Four Appearances (4 or more)
Williams 8, Amherst 7, Wittenberg 7, Augustana 6, Illinois Wesleyan 6, Franklin & Marshall 5, Nebraska Wesleyan 5, Potsdam State 5, UW-Platteville 5, UW-Whitewater 5, Calvin 4, Rochester 4, Rowan 4, Scranton 4, St. Thomas, Minn. 4.

Men's Tournament Victories (25 or more)
Illinois Wesleyan 57, Wittenberg 55, Williams 52, Franklin & Marshall 45, Augustana 44, Amherst 43, UW-Stevens Point 38, UW-Whitewater 38, Calvin 37, Scranton 37, Potsdam State 36, Wooster 36, UW-Platteville 35, Rochester 33, St. Thomas, Minn. 33, Hope 32, Nebraska Wesleyan 32, Rowan 30, Christopher Newport 27, Clark 27, Virginia Wesleyan 26.

data from NCAA Statistics | bold indicates 2023 participant

Women's Team Champions (2 or more)
Washington U. 5, Amherst 3, Hope 3, Capital 2, DePauw 2, Elizabethtown 2, Thomas More 2, UW-Stevens Point 2.

Women's Final Four Appearances (4 or more)
Washington U. 10, Scranton 9, Amherst 8, St. Thomas, Minn. 7, Capital 5, Southern Maine 5, Elizabethtown 4, Hope 4, Salem State 4, Tufts 4, UW-Whitewater 4.

Women's Tournament Victories (25 or more)
Washington U. 75, Scranton 68, St. Thomas, Minn. 55, Amherst 53, Hope 47, Southern Maine 44, Bowdoin 43, Tufts 37, DePauw 34, George Fox 34, NYU 34, UW-Eau Claire 34, UW-Whitewater 32, Christopher Newport 31, Thomas More 31, Messiah 30, Rochester 30, Salem State 29

data from NCAA Statistics | bold indicates 2023 participant
A MESSAGE FROM D3PLAYBOOK
Help us help you. We are glad that you are enjoying
D3Playbook
. Now won't you help us continue our work? Your gift helps us
offset the costs of operating the newsletter
and enable us to continue to provide the quality you have come to expect.
Please contribute today
.
GOVERNANCE
3. Working Together For a Better Conference


Our friend Karen Weaver recently spoke with Dr. Gerard Rooney, President of St. John Fisher University, and Chuck Mitrano, Commissioner of the Empire 8 Conference, for her podcast - Trustees and Presidents: Managing Intercollegiate Athletics.

They discussed the evolution of Division III and how the division's leaders are centering the athlete experience around well-rounded mind and body wellness and defining the collective good for all of Division III.

>> Listen (35:15)
STREAMING
4.
Thursday's Watchlist

What we're watching today online.


BSB: Dubuque (5-0) vs. MSOE (3-1), 10 a.m.

SFB: Cabrini (6-1) vs. Calvin (3-1), 11:30 a.m.

WTEN: #14 Mary Washington (2-2) vs. #19 Caltech (0-2), 6:00
NEWS
5. Lightning Round
News
Students at Connecticut College have occupied several buildings on campus, including part of the administration building, to demand the resignation of President Katherine Bergeron, Connecticut Public Radio reported.
Happy Birthday
Cake and candles for Andrew Chait, alum, Connecticut College.
Do you know someone celebrating a birthday soon? Drop us a line at D3Playbook@gmail.com.
Copyright © 2022, D3Playbook.com All rights reserved.