written by STEVE ULRICH
your must-read briefing on what's driving the day in NCAA Division III
>> Good Morning DIII!

>> Do Your Record Books Need An Update? Email us. We have solutions.

>> Thanks for reading D3Playbook.

Help us keep this site free.

Support D3Playbook and click on our advertisers' links.

TOP STORY
1. The Brackets Are Set
It's national tournament time in Division III basketball and the men's and women's committees have released their 2023 championship brackets.

Women
Marymount vs. St. John Fisher; Morrisville at (4) Smith
Mary Washington vs. Roger Williams; Mitchell at (8) DeSales
Cortland vs. Saint Vincent; Notre Dame at (20) Trinity, Conn.
Ohio Wesleyan vs. (9) Gustavus Adolphus; Webster at (17) UW-Whitewater

Emory vs. (18) Millikin; Rhodes at (2) Transylvania
UW-Oshkosh vs. Washington and Lee; Berea at (16) Ohio Northern
Washington, Mo. vs. (14) Trine; Knox at (15) Loras
(6) NYU vs. Greensboro; Bridgewater State at (11) Messiah

Elizabethtown vs. Stevens; Brooklyn at (1) Christopher Newport
(22) Baldwin Wallace vs. (24) Wartburg; St. Norbert at (7) Hope
(12) Hardin-Simmons vs. Redlands; Texas-Dallas at (5) Trinity, Texas
Skidmore vs. Johns Hopkins; Merchant Marine at (21) Tufts

Gettysburg vs. New Paltz; Maine Maritime at (13) Babson
Marietta vs. E. Connecticut; La Roche at (19) Ithaca
UW-Eau Claire vs. Whitman; Northwestern at (10) Chicago
Rhode Island College vs. Rowan; St. Joseph's (Maine) at (3) Scranton

(#) D3hoops.com ranking

>> Brackets: Interactive | Printable

Men
Scranton vs. N.C. Wesleyan; Wilson at (1) Randolph-Macon
(10) John Carroll vs. Albertus Magnus; Marymount at (6) Oswego State
Hamilton vs. Montclair State; Mitchell at (11) Johns Hopkins
UW-Whitewater vs. Wabash; Arcadia at (8) Case Western Reserve

Utica vs. Babson; Cal Lutheran at (22) Rowan
Hope vs. Bethany Lutheran; Fontbonne at (12) UW-Oshkosh
(19) North Park vs. Sewanee; Coe at (18) Washington, Mo.
NYU vs. Lancaster Bible; Anderson at (3) Mount Union

St. John Fisher vs. Whitworth; SUNY Delhi at (7) Swarthmore
Tufts vs. Widener; Baruch at (5) Keene State
Rochester vs. Nichols; Worcester State at (16) Middlebury
Mary Washington vs. St. Lawrence; La Roche at Stockton

(2) Chris. Newport vs. Farmingdale State; Emory at (20) Hampden-Sydney
(15) St. Thomas vs. (24) E. Texas Baptist; Schreiner at (17) Mary Hardin-Baylor
(21) Carleton vs. St. Norbert; Illinois College at (9) Wheaton, Ill.
(25) Pomona-Pitzer vs. (14) Williams; Chatham at (4) Saint Joseph's, Conn.

(#) D3hoops.com ranking

>> Brackets: Interactive | Printable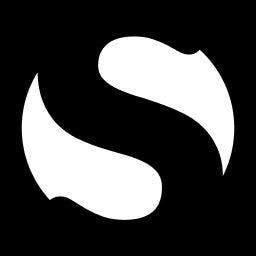 Sleek: the Future of Online Shopping
Online checkout sucks. It's always the same: shipping address, billing address, credit card. So why do we have to type it in every time, at every site?

Current 'solutions' don't work. Fast checkouts aren't available at the big retailers.
Autofill is clunky and frequently wrong.

So we built THE most convenient way to checkout online: Sleek. Give Sleek your info once, and you can checkout with 1 click at over 2 million stores like Best Buy, Zara and Dick's.

No more forms. Finally.

Add to Chrome
Powered by Swapstack
FEATURE
2. Quatrocky Pushing DIII Forward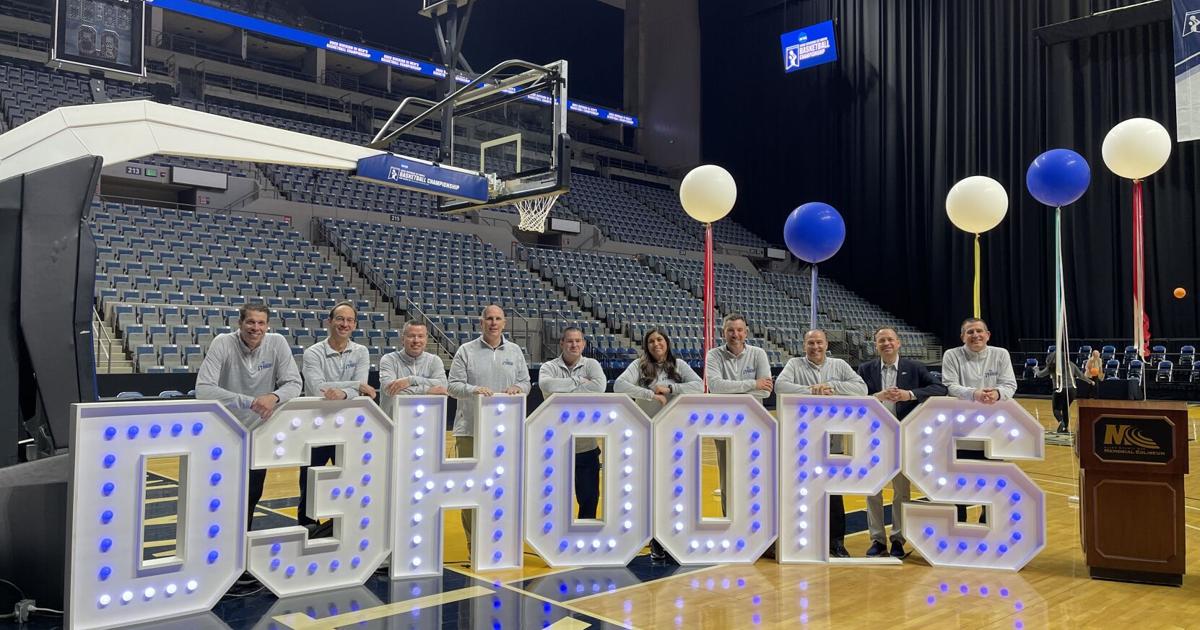 by Troy Provost-Heron, The Daily Times

"Sara Quatrocky remembers what the initial conference calls were like when she joined the NCAA Division III Men's Basketball Championship Committee for the 2018-19 season.

"One of the guys would always say, 'Hey guys,' or 'Good morning, guys,' and then he would always say, 'And Sara,'" the Maryville College athletics director told The Daily Times.

The unfamiliarity of having a woman on the committee eventually led to a search of if there had been another in the past.

There had not."

>> Court Awareness: "Quatrocky previously served on NCAA committees for tennis, lacrosse and women's golf before applying to become the then-South/Southeast representative — Division III has since moved to the 10-region model — of the men's basketball committee when she was the senior woman administrator for athletics at Rhodes College."

>> What They're Saying: "It was very clear to the rest of the committee that she was the next person to grasp that role and step up into that leadership position," NCAA Coordinator of Championships and Alliances Alex Mortillaro said. "Over the last five years, she has shown she knows what the ultimate goal is and does a great job of uniting the group to work toward that goal, but she also keeps the bigger picture in mind at the same time."

>> Quotable: "Basketball has always been a huge part of my life," Quatrocky said. "I was a tomboy growing up with my dad, and we went to Kansas Jayhawks games all the time. College basketball was everything to me, and now to think that I've helped grow Division III basketball to the point where we had a media room last year full of media and national media stories. We were on ESPN and we have our national championship game televised on CBS Sports. Those things are priceless."

>> Continue Reading
ICE HOCKEY
3. Down The Stretch They Come


It's Conference Championship Weekend in Division III ice hockey with top teams in the latest USCHO.com rankings still in the hunt for hardware.

Men
Utica (14), 24-2-1
Hobart (5), 25-2
Adrian (1), 22-4-2
Endicott, 22-2-2
Curry, 21-4-1
Plattsburgh, 19-5-2
UW-Stevens Point, 18-5-4
Aurora, 19-7-2
Norwich, 19-6-2
Plymouth State, 21-3-1

>> Conference Finals We're Watching: #1 Utica vs. Nazareth (UCHC); #2 Hobart vs. #13 Babson (NEHC); #3 Adrian vs. #8 Aurora (NCHA); #4 Endicott vs. #5 Curry (CCC); #6 Plattsburgh vs. #11 Oswego (SUNYAC); #7 Stevens Point vs. #14 Eau Claire (WIAC).

>> Complete Poll

Women
Gustavus Adolphus (12), 23-3
Plattsburgh (6), 24-2
UW-River Falls (2), 23-3-1
Amherst, 22-3
Adrian, 24-3
Hamilton, 19-4-2
UW-Eau Claire, 22-3-2
Middlebury, 16-6-3
Elmira, 21-5
Colby, 17-6

>> Conference Finals We're Watching: #1 Gustavus Adolphus vs. Augsburg (MIAC); #2 Plattsburgh vs. Cortland (SUNYAC); #3 River Falls vs. #7 Eau Claire (WIAC); #6 Hamilton vs. #10 Colby (NESCAC semifinal); #9 Elmira vs. #11 Norwich (NEHC); #12 Utica vs. #13 Nazareth (UCHC); #14 St. Norbert vs. #15 Aurora (NCHA semifinal)

>> Complete Poll

LACROSSE
4. Spotless


The 2023 college lacrosse season kicked into high gear last weekend and now awaits the start of NESCAC play to get everyone into the fray.

Women
Middlebury
Tufts
TCNJ
Washington and Lee (3-0)
Salisbury (2-1)
Colby
Gettysburg (2-1)
Franklin & Marshall (0-1)
William Smith (1-0)
Ithaca (1-0)

>> Games We're Watching This Week: #8 F&M vs. #13 Messiah (Wed.); #10 Ithaca vs. #14 Cortland (Wed.); #1 Middlebury vs. #16 Bowdoin (Sat.); #2 Tufts vs. #6 Colby (Sat.); #4 W&L vs. #7 Gettysburg (Sat.).

>> Complete Poll

Men
RIT (16), 2-0
Christopher Newport (2), 2-0
Gettysburg, 2-0
Tufts
Union, 1-0
Salisbury, 3-1
Bowdoin
Lynchburg, 3-0
Dickinson, 3-0
Washington and Lee, 3-0

>> Games We're Watching This Week: #6 Salisbury vs. #8 Lynchburg (Sat.); #9 Dickinson vs. #15 Cabrini (Sat.); #12 St. John Fisher vs. #14 St. Lawrence (Sat.); #10 Washington and Lee vs. #16 Denison (Sun.)

>> Complete Poll

A MESSAGE FROM MORNING BREW

2.6 million people wake up to this newsletter every morning

There's a reason over 2.6 million people start their day with Morning Brew - the daily email that delivers the latest news from Wall Street to Silicon Valley. Business news doesn't have to be dry and dense...make your mornings more enjoyable, for free.

NEWS
5. Lightning Round
News
The board of trustees at Utica University voted Thursday to end 13 of the institution's bachelor's degree programs, according to the Rome Sentinel. New students will no longer be admitted to the shuttering programs, but current students will be able to complete their studies.

U.S. District Judge Carlos Mendoza concluded that esports does not count as a sport for purposes of Title IX, the federal law that commands gender equity in collegiate athletics and education more generally. Although esports has been litigated in other contexts, this is the first time a federal judge has issued a written ruling on esports as it pertains to whether a college has complied with Title IX.

The University of La Verne will pay $8.9 million to resolve claims that its students didn't get their tuition's worth in spring 2020 due to campus closures caused by the coronavirus pandemic.
Happy Birthday
Cake and candles for Bailey Adams, Muskingum soccer alum; Ryan Widenhain, associate AD, Marymount; Noah Aftanas, athletic communications, Saint Vincent; and a special wish for Bridget Belgiovine, former Wellesley AD and NCAA DIII director.

Do you know of someone celebrating an upcoming birthday? Drop us a line at D3Playbook@gmail.com
TRANSACTIONS
6. Comings and Goings
Copyright © 2023, D3Playbook.com All rights reserved.