written by STEVE ULRICH
your must-read briefing on what's driving the day in NCAA Division III
>> Hello Monday. What. A. Weekend.

>> Advertise With Us. Are you looking to advertise for a job opening? Or are you a business looking to reach a desirable demographic? Email us.

>> Conference Scheduling: Would you like assistance with conference scheduling? Give us a chance to show what we can provide for you. After all, it's 26 years of experience working for YOU.

>> Thanks for reading D3Playbook. Help us keep this site free. Support our advertisers and click on their links.

A MESSAGE FROM MORNING BREW

2.6 million people wake up to this newsletter every morning

There's a reason over 2.6 million people start their day with Morning Brew - the daily email that delivers the latest news from Wall Street to Silicon Valley. Business news doesn't have to be dry and dense...make your mornings more enjoyable, for free.

BASKETBALL
2. Kings, Queens of the Court
Skidmore photo by Kyle Lancto
Here are the teams that either won their conference tournament or secured their league's AQ to the NCAA basketball tournament.

WRESTLING
3. Tickets Punched For Roanoke


The Division III regional wrestling championships were held at six different locations last weekend and the top three wrestlers in each weight class have advanced to the national championship meet.

Central: Baldwin Wallace won the regional team title by outpointing Ohio Northern and Wabash. The Yellow Jackets' gold medalists include 125 Jacob Decatur, 149 Michael Petrella, 174 Luke Hopkins and 197 Doug Byrne.

Lower Midwest: Wartburg produced another regional team title. 149 Kristian Rumph, 157 David Hollingsworth, 174 Zane Mulder and 197 Massoma Endene won their weight classes.

Mideast: TCNJ won its third straight regional team title. The Lions got individual crowns from 165 Nicholas Sacco and 285 Peter Wersinger.

Northeast: Johnson and Wales turned the tables on Coast Guard to win the regional team title. Winners for the Wildcats include 125 Joziah Fry, 133 Gabriel Leo-Esparolini, 141 Victor Perlleshi and 149 Hayden Brown.

Southeast: Stevens three-peated as team champion, easily outpointing Alvernia. The Ducks produced five individual gold medalists, including 133 Nico Diaz, 149 Hunter Gutierrez, 157 Ryan Smith, 174 Stefan Major and 285 Michael Dooley.

Upper Midwest: Augsburg defended its regional crown over UW-La Crosse behind with team depth and individual championships from 149 Charlie Stuhl and 285 Tyler Kim.

>> Number of Qualifiers: Augsburg and Baldwin Wallace top the list with eight national qualifiers, while Stevens, UW-La Crosse and Wartburg have seven qualifiers apiece.

>> Links to Complete Results
A MESSAGE FROM GOLDBELLY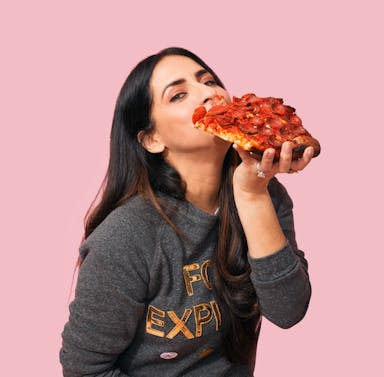 WE SHIP AMERICA'S MOST LOVED FOODS NATIONWIDE
Experience America's most iconic regional foods with $15 OFF
your first order of $50 on Goldbelly! Use promo code SWAPSTACK
Shop Goldbelly Now
Powered by Swapstack
TRACK AND FIELD
4. Raising The Banner
Conference championship weekend came to a conclusion on Sunday with runners, jumpers and throwers all vying for medals and marks to qualify for the upcoming NCAA Division III championship.

National records fell during the weekend, as UW-La Crosse's Sam Blaskowski did it again, bettering his own mark in the 60 meters by .02 seconds to 6.65. Mount Union's Matt McBride established a mark in the 500 meters (1:03.52). Not to be outdone, MIT's Ryan Wilson took down the 800 meter mark with a 1:46.61 clocking.

ARC: Loras (M/W)
CC: Johns Hopkins (M/W)
CUNYAC: CCNY (M); Hunter (W)
C2C: Christopher Newport (M/W)
CCIW: North Central (M/W)
E8: Nazareth (M/W)
GNAC: St. Joseph's ME (M); Regis (W)
HCAC: Rose-Hulman (M/W)
LAND: Susquehanna (M/W)
LL: Rochester (M/W)
LEC: Mass-Dartmouth (M); Southern Maine (W)
MIAA: Trine (M); Hope (W)
MAC: Messiah (M); Widener (W)
MWC: Ripon (M/W)
MIAC: Bethel (M/W)
NJAC: Rowan (M); TCNJ (W)
NCAC: Wabash (M); Wittenberg (W)
NACC: MSOE (M); St. Norbert (W)
OAC: Mount Union (M/W)
ODAC: Lynchburg (M/W)
PAC: Washington & Jefferson (M); Allegheny (W)
SLIAC: Greenville (M/W)
SUNYAC: Geneseo (M/W)
UAA: Washington U. (M/W)
UMAC: UW-Superior (M/W)
WIAC: UW-La Crosse (M/W)

>> Championship Central link
NEWS
5. Lightning Round
Lacrosse
The Gettysburg men outscored Salisbury, 5-1, in the decisive final period to down the top-ranked Sea Gulls, 12-10. Jack Dunleavy led the No. 7 Bullets with six goals.

The No. 6 Washington and Lee women overcame an early 4-0 deficit to topple No. 4 Salisbury, 6-5. Walker McKnight capped the rally withe the game-winner with 1:56 remaining.

Have a day, Quinn Fitzgerald. The Wabash first-year tied a DIII single-game record with 13 goals in a 21-6 men's victory over Concordia-Chicago.
Softball
Virginia Wesleyan's Emma Adams twirled a no-hitter in the Marlins' 3-0 win against Meredith. She walked just one, fanning eight in her gem.
Tennis (M)
Ice Hockey (M)
A stunner in the NEHC semifinals as No. 5 Norwich's season may have come to an end in a 4-0 whitewashing by Babson. Nolan Hildebrand made 34 saves for the Beavers.
Happy Birthday
Cake and candles for Brad Kane, golf coach, Cabrini; and Kourtney Wilson, assistant AD, Ohio Northern.

Do you know of someone celebrating a birthday soon? Drop us a line at D3Playbook@gmail.com.
TRANSACTIONS

6. Comings and Goings
Copyright © 2023, D3Playbook.com All rights reserved.