written by STEVE ULRICH
your must-read briefing on what's driving the day in NCAA Division III
>> Good Morning DIII! Do you prefer Mardi Gras, Fat Tuesday or Fasnacht Day? Well, they are all today.

>> Do Your Record Books Need An Update? Email us. We have solutions.

>> Thanks for reading D3Playbook.

Help us keep this site free.

Support D3Playbook and click on our advertisers' links.

TOP STORY
1. Rule Changes Coming?

by Ross Dellenger, Sports Illustrated

"A years-long effort in exploring ways to shorten college football games is entering the fourth quarter.

Executives of the sport are moving closer to recommending several clock rule changes meant to reduce plays for both safety and game length reasons, multiple officials tell Sports Illustrated. They include proposals that call for the clock to continue to run after first downs and incomplete passes."

>> Field Awareness: Two proposals are considered non-controversial: prohibiting consecutive timeouts (ie, icing kickers); and no longer extending a first or third quarter for an untimed down if the quarter ends on a defensive penalty. "A third proposal that is garnering wide support, the clock will continue to run after an offense gains a first down except inside of two minutes in a half. In a more controversial fourth proposal, the clock will continue to run after an incomplete pass once the ball is spotted for play."

>> Reality Check: "Game length is more of an FBS problem, says one administrator. It is unclear if the clock rule changes would eventually be adopted by Division II and Division III."

>> DYK: The average length of a FBS football game is 3:21. The average length for a DIII football game is 2:52.

>> Continue Reading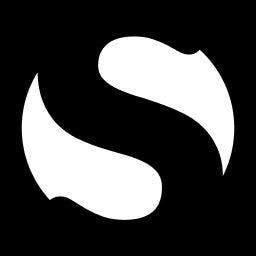 Sleek: the Future of Online Shopping
Online checkout sucks. It's always the same: shipping address, billing address, credit card. So why do we have to type it in every time, at every site?

Current 'solutions' don't work. Fast checkouts aren't available at the big retailers.
Autofill is clunky and frequently wrong.

So we built THE most convenient way to checkout online: Sleek. Give Sleek your info once, and you can checkout with 1 click at over 2 million stores like Best Buy, Zara and Dick's.

No more forms. Finally.

Add to Chrome
Powered by Swapstack
FINANCES
2. Some Big Drops For Endowments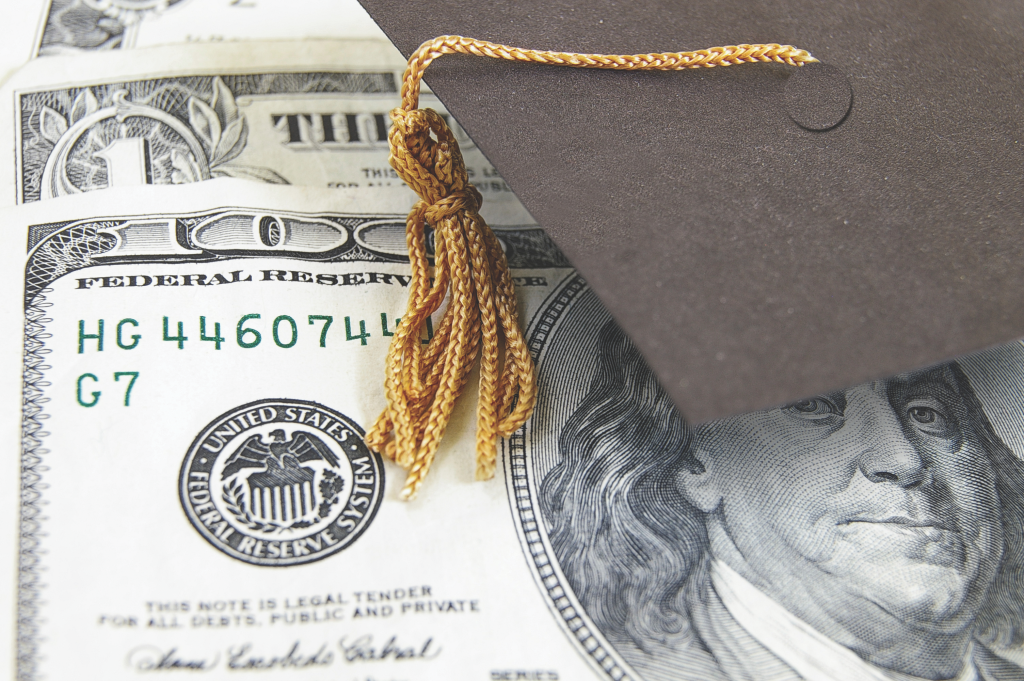 Part Two in our series on college and university endowments.

Endowments of all sizes saw negative returns, although small endowments fared the worst. Endowments with less than $25 million in assets posted an average return of -11.5 percent. For endowments with assets of more than $1 billion, the average return was -4.5 percent, the study found.

Institutional spending from endowments included in the study increased 10.7 percent to $25.9 billion in the 2022 fiscal year, which ended on June 30 for most institutions. However, the average annual spending rate for college endowments fell to 4.2 percent, down from 4.8 percent in the prior fiscal year.

Largest Change in Market Value
Virginia Wesleyan, +76.09% ($115,390)
UW-Eau Claire Foundation, +38.11% ($147,408)
Rowan, +5.50% ($361,319)
Illinois Wesleyan, +3.53% ($269,723)
Augsburg, +3.38% ($70,362)
Widener, +2.91% ($113,678)
Chapman, +2.29% ($580,821)
Mary Baldwin, +2.11% ($32,744)
Berry, +1.92% ($1,236,198)
Southwestern, +0.42% ($366,390)
Largest Decline in Market Value
Hobart and William Smith, -24.32% ($230,797)
Arcadia, -20.92% ($78,038)
Bridgewater, -19.81% ($97,906)
Simpson, -19.46% ($78,052)
RPI, -19.22% ($864,141)
Linfield, -18,78% ($104,846)
Whitman, -18.60% ($683,569)
Wheaton, Ill., -18.24% ($529,360)
Mount St. Joseph, -17.98% ($60,822)
North Central, Ill., -17.75% ($118,835)

Tomorrow, a look at endowments by conference.
BASKETBALL (M)
3. Tournament Time


The regular-season has come to a close (except for the SCIAC) and now it's time to get down to business and decide who will wear their conference's crown as champions. It's nice to make the NCAAs as an at-large selection, but you come back to campus for championship title reunions.
St. Joseph's, Conn. (14), 25-0
Randolph-Macon (11), 24-1
Christopher Newport, 22-3
Mount Union, 23-2
Keene State, 24-1
Wheaton, Ill., 22-3
Johns Hopkins, 22-3
John Carroll, 22-3
Oswego State, 23-2
Williams, 22-3

>> Tournaments We're Watching: ODAC (2-Randolph-Macon, 14-Guilford, 20-Hampden-Sydney); OAC (4-Mount Union, 8-John Carroll), Centennial (7-Johns Hopkins, 15-Swarthmore); MIAA (16-Calvin, 23-Trine); SCIAC (19-CMS, 24-Pomona-Pitzer)

>> Follow all the action via D3hoops.com's Tournament Tracker

>> Complete Poll
BASKETBALL (W)
4. Spotless


It's tournament time and an opportunity for teams to put their championship banner on the wall. Three teams enter the postseason with unbeaten records - can they remain unblemished headed into the NCAAs?
Christopher Newport (15), 24-0
Transylvania (9), 25-0
Scranton (1), 25-0
Smith, 24-1
Trinity, Texas, 24-1
New York U., 21-2
Hope, 23-2
Hardin-Simmons, 23-2
DeSales, 24-1
Gustavus Adolphus, 23-2

>> Tournaments We're Watching: NEWMAC (4-Smith, 12-Babson); MIAA (7-Hope, 13-Trine, 22-Calvin); OAC (17-Baldwin Wallace, 18-Ohio Northern); A-R-C (19-Loras, 24-Wartburg)

>> Follow all the action via D3hoops.com's Tournament Tracker

>> Complete Poll
A MESSAGE FROM MORNING BREW

2.6 million people wake up to this newsletter every morning

There's a reason over 2.6 million people start their day with Morning Brew - the daily email that delivers the latest news from Wall Street to Silicon Valley. Business news doesn't have to be dry and dense...make your mornings more enjoyable, for free.

ICE HOCKEY (M)
5. New York, New York

photo by Kayleigh Sturtevant

Utica and Hobart have the DIII hockey world in a New York State of mind, holding onto the top spots in the latest USCHO.com DIII men's ice hockey poll.
Utica (14), 22-2-1
Hobart (5), 24-2
Adrian (1), 21-4-2
Endicott, 21-2-2
Norwich, 19-5-2
Curry, 20-4-1
Plattsburgh State, 18-5-2
UW-Stevens Point, 16-5-4
U. of New England, 18-5-2
Plymouth State, 21-3-1
>> Tournament Time: The 12-team field begins taking shape over the next two weekends, as conference championship tournament play gets underway. There are nine conference champions that will receive an automatic berth to the NCAA field.

>> Complete Poll
ICE HOCKEY (W)
6. Gusties Back On Top


Gustavus Adolphus moved back into the No. 1 spot in this week's USCHO.com DIII women's poll with Plattsburgh State taking over the No. 2 position.
Gustavus Adolphus (8), 22-3
Plattsburgh State (8), 23-2
UW-River Falls (4), 21-3-1
Amherst, 21-3
Adrian, 22-3
Hamilton, 18-4-2
UW-Eau Claire, 20-3-2
Middlebury, 15-6-3
Elmira, 20-5
Colby, 16-6
>> Tournament Time: The 11-team field begins taking shape over the next two weekends, as conference championship tournament play gets underway. There are seven conference champions that will receive an automatic berth to the NCAA field.

>> Complete Poll
NEWS
8. Lightning Round
News
Marymount University, in Virginia, is planning to cut many of its liberal arts programs, citing low enrollments. The cuts include bachelor's degrees in theology and religious studies, philosophy, mathematics, art, history, sociology, English, economics, and secondary education, as well as a master's program in English and the humanities.
Happy Birthday
Cake and candles for Brian Hofman, assistant volleyball coach, Ohio Northern; and Brian Duffett, alum, Hobart.

Do you know of someone celebrating an upcoming birthday? Drop us a line at D3Playbook@gmail.com
TRANSACTIONS
9. Comings and Goings
Copyright © 2023, D3Playbook.com All rights reserved.