written by STEVE ULRICH
your must-read briefing on what's driving the day in NCAA Division III
>> Good Morning DIII!

>> Do Your Record Books Need An Update? Email us. We have solutions.

>> Thanks for reading D3Playbook. Help us keep this site free. Support D3Playbook and click on our advertisers' links.

TOP STORY
1. Regional Ranking Primer


It's that time of year again ... the initial round of postings of regional rankings in men's and women's basketball. Ice hockey waits one more week to get things started.

Most of you are familiar with the regional ranking process - bottom line, it helps DIII committees determine who should qualify for the NCAA tournament field, should teams not win their conference championship. It also assists with "seeding" of the field and determining home sites.

The primary criteria emphasize competition leading up to NCAA championships; all criteria listed will be evaluated (not listed in priority order).
Won-lost percentage against Division III opponents;
Division III head-to-head competition;
Results versus common Division III opponents;
Results versus ranked Division III teams as established by the final ranking and the ranking preceding the final ranking. Conference postseason contests are included.
Division III strength of schedule; - Opponents' Average Winning Percentage (OWP). - Opponents' Opponents' Average Winning Percentage (OOWP).

OWP: Take each opponent's won-lost record against other Division III teams (excluding the results against the team in question); add all wins and all losses to get the cumulative won-lost record that is used to determine the opponents' winning percentage.
OOWP: The strength of each opponent's schedule is measured by taking all of their opponents' won-lost records and finding the winning percentage based on the total opponents' opponents' won-lost record. This recognizes the fact that two opponents with similar won-lost records may have played far different schedules (in terms of strength of opponents).

Home/Away Multiplier. A multiplier of 1.25 shall be added to the OWP and OOWP for those games played away from home. A multiplier of 1.0 (no positive or negative effect) will be included in the OWP and OOWP for all neutral games. A multiplier of 0.75 shall be included in the OWP and OOWP for all home games.
Simple, right? Forty-four men's teams will qualify for the 64-team field by winning their conference championship, while those remaining will contest for 20 at-large selections. For the women, there will be 43 conference champs, one representative from a conference that does not have an AQ, and 19 at-large selections

Today's men's ranking is released in alphabetical order, rather than in some kind of rank order. The women release their initial listing on Wednesday.

For more information, click below

>> NCAA Men's Pre-Championship Manual
>> Women's Pre-Championship Manual
A MESSAGE FROM UTUBO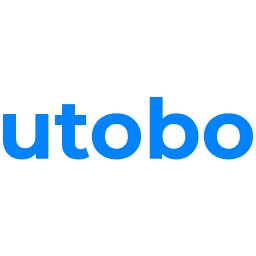 Create and sell courses today.
Utobo, based in Silicon Valley, is the simplest platform to create and sell courses and digital products. Thousands of creators, solopreneurs, coaches and businesses from over 50 countries use utobo today.

Gritdaily.com ranked us as one of the top 3 products which can catch fire in 2023. We are the first LMS platform powered by ChatGPT-3.

https://utobo.com/affiliates
Powered by Swapstack
BASKETBALL (M)
2. Lakers Knocking On Top-10 Door


Don't look now, but Oswego State is a step away from joining the top 10 Division III men's basketball teams in the land, according to the latest D3hoops.com poll.

St. Joseph's, Conn. (15), 22-0
Randolph-Macon (10), 21-1
Christopher Newport, 20-3
Mount Union, 19-2
Keene State, 21-1
John Carroll, 19-2
Middlebury, 19-3
Wheaton, Ill., 19-3
Johns Hopkins, 18-3
Swarthmore, 19-2

>> Don't Foul Him: Old Westbury's Zachary Cummings leads the nation, making 95.0 percent of his free throw attempts (38-of-40). Simpson's Andrew Gibb is second at 94.1 percent (96-of-102).

>> From Way Downtown: Yeshiva's Oren Betesh leads DIII in three-point field goal percentage at 51.6 percent, while NYU's Spencer Freedman is hot on his heels at 51.4 percent. It's a New York thing, as all other DIII qualifiers are under 50 percent.

>> Complete Poll
BASKETBALL (W)
3. Captains In Charge

photo by Erin Farina

There is a new No. 1 team in the land following Trinity's loss to Colorado College last weekend and it resides in the Commonwealth of Virginia. Christopher Newport vaulted past Transylvania into the top spot despite having two fewer first-place ballots than the Pioneers.

Christopher Newport (11), 22-0
Transylvania (13), 21-0
Scranton (1), 21-0
Trinity, Texas, 20-1
Smith, 20-1
New York U., 17-2
Hope, 19-2
Hardin-Simmons, 19-2
DeSales, 20-1
Ohio Northern, 19-2

>> Smothering: DeSales leads DIII in scoring defense, allowing teams just an average of 38.1 points per game. Manhattanville is a distant second, surrendering only 43.6 ppg.

>> Cleaning The Glass: Merchant Marine tops the nation in rebound margin at +21.7 per game. Emmanuel comes in second a good five rebounds behind USMMA (16.4).

>> Complete Poll

A MESSAGE FROM MORNING BREW

2.6 million people wake up to this newsletter every morning

There's a reason over 2.6 million people start their day with Morning Brew - the daily email that delivers the latest news from Wall Street to Silicon Valley. Business news doesn't have to be dry and dense...make your mornings more enjoyable, for free.

ICE HOCKEY (M)
4. Utica Holds Onto Top Spot

photo by Alayna Hoehn

Utica lost a couple of first-place votes to Adrian but remained the No. 1 team in the latest USCHO.com DIII men's ice hockey poll.
Utica (13), 18-2-1
Hobart (3), 21-2
Adrian (2), 18-3-2
Endicott (2), 19-1-1
Norwich, 17-4-2
Curry, 16-4-1
Plattsburgh, 16-5-2
Geneseo, 15-5-2
UW-Stevens Point, 14-5-4
Aurora, 15-6-2

>> Helping Out: St. Scholastica's Filimon Ledenkov leads all DIII players in assists with 23 for a 1.15 per game mark. Curry's Nick Favaro and Adrian's Matus Spodniak each have 22 helpers to their credit.

>> Short-Handed Prowess: Endicott's Connor Amsley and Nichols' Nathan Carl share the national lead in short-handed goals with four.

>> Complete Poll
ICE HOCKEY (W)
5. River Falls Makes A Statement


UW-River Falls solidified its hold on the No. 1 ranking in this week's USCHO.com poll after a 2-1 victory against No. 2 Gustavus Adolphus last week.

UW-River Falls (20), 20-2
Gustavus Adolphus, 18-3
Plattsburgh State, 20-2
Amherst, 19-2
Adrian, 19-2
Hamilton, 15-3-2
Middlebury. 12-5-2
Norwich, 15-5-2
UW-Eau Claire, 17-3-1
Colby, 12-6

>> Two-Point Conversion: Aurora's Darci Matson and Adrian's Jessica VonRuden are the lone DIII players to score at least two points per game. Matson leads DIII at 2.52 per outing, while VonRuden is at even 2.0.

>> Quick Draw: New England College's Emily Lenzen leads all DIII players with 308 face-off wins for a 56.3 percent success rate in 23 contests. Wilkes' Rachel Morey also has more than 300 wins to her credit this winter (304).

>> Complete Poll
STREAMING
6. What to Watch

What we're watching online this Tuesday night. All times EST


WIH: #7 Middlebury (12-5-2) vs. #8 Norwich (15-5-2), 7:00

MVB: #3 Messiah (7-1) vs. #2 Juniata (10-0), 7:00

MBB: Utica (18-2) vs. St. John Fisher (15-6), 7:30

MBB: Whitman (17-4) vs. Whitworth (14-7), 11:00
NEWS
7. Lightning Round
News
Norwich swept the team titles at the Great Northeast Athletic Conference swimming and diving championships.

Friendly reminder of today's DIII Webinar at 1:30 ET providing a recap of the 2023 NCAA Convention.
Happy Birthday
Cake and candles for Cheryl Lee Scecina, head athletic trainer, Westfield State; and Dan Glickman, assistant communications director, RIT.

Do you know of someone celebrating an upcoming birthday? Drop us a line at D3Playbook@gmail.com
TRANSACTIONS
8. Comings and Goings
Copyright © 2022, D3Playbook.com All rights reserved.