written by STEVE ULRICH
your must-read briefing on what's driving the day in NCAA Division III
>> Hello, Wednesday! The start of a big swimming and diving weekend begins today with the NCAC, SAA and UAA championships.

>> Thanks for reading D3Playbook. Please refer a friend or two. Tell them what they are missing.

TOP STORY
1. Presumption of Infraction Will Lead to Problems For NCAA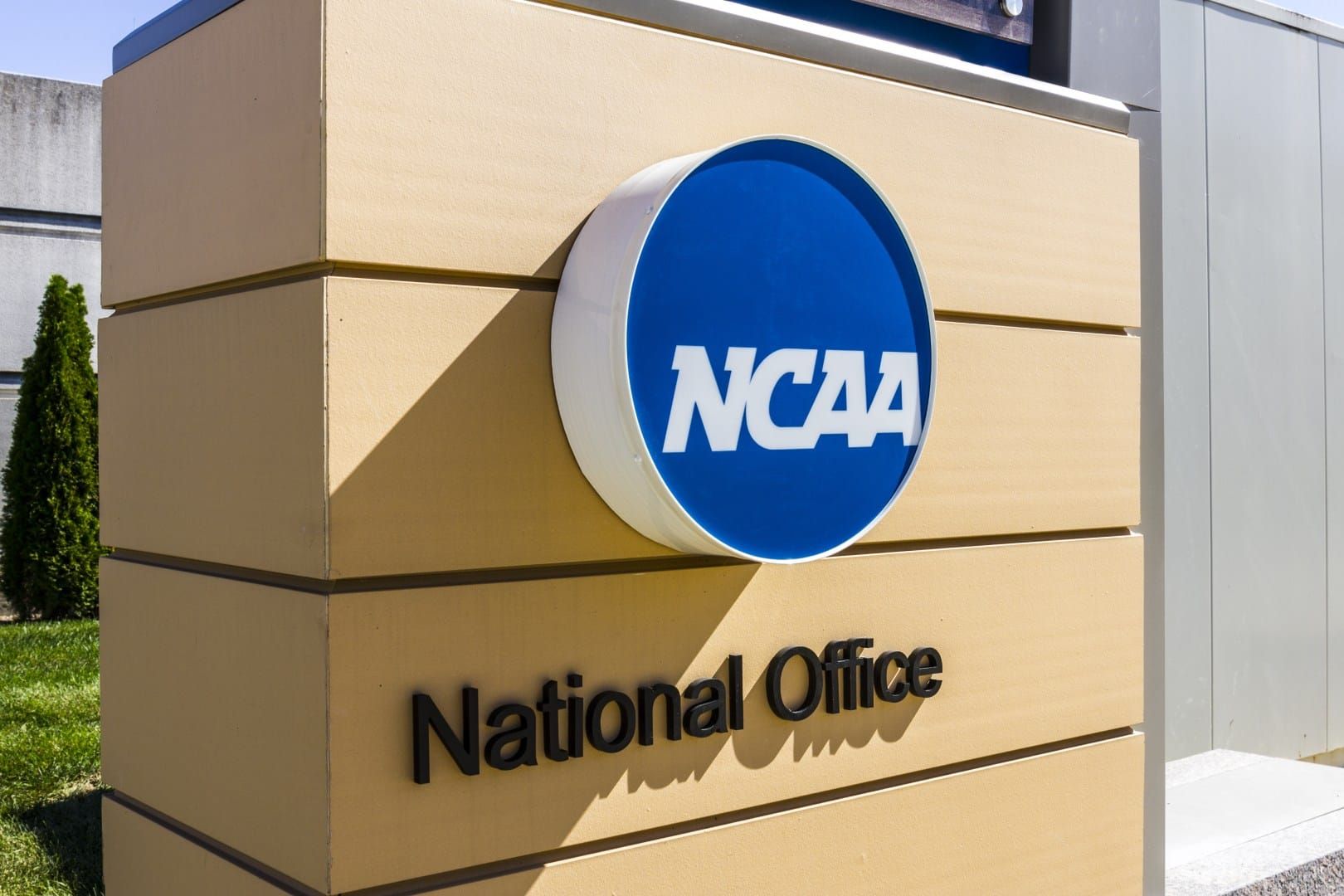 by Michael McCann, Sportico

"In response to frustrations over pay-for-play deals masquerading as NIL, the NCAA now "presumes" an infraction "if circumstantial information suggests that one or more parties engaged in impermissible conduct." The approach should better detect disallowed NIL payments, but it will likely be challenged under federal antitrust law and state NIL statutes.

The NCAA adopted "Bylaw 19.7.3 Violations Presumed in Select Cases" last October and it became effective on Jan. 1. Presumption of an infraction through circumstantial evidence means that direct evidence that wrongdoing occurred—such as an admission or a witness statement—is not required. A suspicious social media post or a journalist's investigative story that raises questions could suffice."

>> Court Awareness: "Under the new bylaw, an accused school or individual has the burden to "clearly demonstrate with credible and sufficient information that all communications and conduct surrounding the name, image and likeness activity complied with NCAA legislation." This standard places a high bar on the accused, who must not only show, but "clearly demonstrate" through records—some of which, such as contracts or emails, could contain personal or proprietary information—that the deal is about NIL, not pay-for-play."

>> Yes, But: "A credible argument that the bylaw deprives the accused of due process exists, but that argument likely wouldn't advance in court. Although many NCAA's member universities are public, which means they must adhere to the Constitution, the NCAA is not obligated to do the same in NIL investigations."

>> Quotable: "It appears this ill-conceived legislation came about when the NCAA finally realized that it doesn't have the ability to enforce the NIL rules within the framework of the current system," said Tom Mars, a longtime sports attorney.

>> The Final Word: "One thing is certain: the more the NCAA restricts economic opportunities for college athletes, the more likely its legal headaches will continue."

>> Continue Reading
A MESSAGE FROM MORNING BREW

2.6 million people wake up to this newsletter every morning

There's a reason over 2.6 million people start their day with Morning Brew - the daily email that delivers the latest news from Wall Street to Silicon Valley. Business news doesn't have to be dry and dense...make your mornings more enjoyable, for free.
SOFTBALL
2. CNU Picked to Repeat

photo by Benjamin Leistensnider

Reigning national champion Christopher Newport starts the year where it finished 2022, as the No. 1 team in the NFCA Division III Top 25 Preseason Coaches Poll.

Christopher Newport (10), 47-1
Trine, 35-13
Salisbury, 42-8
Texas Lutheran, 45-6
Berry, 36-13
Belhaven. 41-8
Virginia Wesleyan, 36-13
Millikin, 37-9
Bethel, 37-7
Randolph-Macon, 35-11

>> Conference Call: UAA (3), ASC (2), C2C (2), CCS (2), NEWMAC (2), ODAC (2), SAA (2), ARC (1), MIAA (1), CCIW (1), LEC (1), MIAC (1), NACC (1), NESCAC (1), NJAC (1), NWC (1), SCAC (1)

>> Complete Poll
BASKETBALL (W)
3. Top of Her Class

by Cody Adams, WISH-TV

"Lexi Dellinger is the leading scorer for the Anderson University women's basketball team, currently averaging 20 points a game. But to Dellinger, the most rewarding part of her day comes before she ever hits the floor.

It's 7:30 in the morning on a Thursday and Lexi Dellinger is preparing for her fifth grade class at Lapel Elementary School. It's her first year teaching after graduating from Anderson University."

>> Background: "Dellinger knew early on in her life she wanted to be a teacher. Her mom passed away when she was in the fourth grade. Her teachers stepped in and made an impact on her life — one she wanted to pay forward."

>> Between The Lines: "Dellinger happens to do it all really well. She is the front-runner for the Heartland Collegiate Athletic Conference player of the year award and, this season, she became the all-time leading scorer in Anderson University history."

>> What They're Saying: "She's everything we want in a student-athlete, you know what I mean? To see her (set the scoring record) in front of her home crowd, in front of her teammates … everyone wanted her to have that special moment," said head coach Jon Gin."

>> The Key Stat: "At the end of the day, if my students know that they are loved, and they know they have somebody they can go talk to, that's the biggest lesson they can learn in my class," Dellinger said.

>> Watch the Feature
A MESSAGE FROM THE GIST

Women-led and written by women
Covers the biggest headlines in men's & women's sports
Provides a refreshing female voice and perspective on sports
And it's free
VOLLEYBALL (M)
4. Stevens, Juniata 1-2 in Poll


Stevens picked up two more first-place ballots to extend its margin over No. 2 Juniata in the latest AVCA Division III men's volleyball rankings. North Central moved up two spots from No. 12 to enter the top 10.
Stevens (20), 11-1
Juniata (3), 10-0
Springfield, 7-1
Vassar, 5-1
St. John Fisher, 9-3
Messiah, 7-1
Carthage, 5-3
New Paltz, 6-3
Nazareth, 10-0
North Central (Ill.), 4-2

>> Complete Poll
STREAMING
5. Wednesday Watchlist

What we are watching online tonight. Game times are Eastern Time.


WBB: #10 Ohio Northern (19-2) at #19 Baldwin Wallace (18-3), 7:00

MBB: #1 Saint Joseph's, Conn. (22-0) at Emmanuel (15-6), 7:30

WBB: #7 Hope (19-2) vs. #17 Calvin (18-3), 7:30

MBB: North Park (16-5) at Carthage (15-6), 8:00
NEWS
6. Lightning Round
News
Happy Birthday
Cake and candles for Miles Smith Jr., associate AD, TCNJ; and Will Sanborn, senior associate AD and head baseball coach, St. Joseph's (Maine)
Do you know someone celebrating a birthday soon? Drop us a line at
D3Playbook@gmail.com
.
TRANSACTIONS

7. Comings and Goings

Copyright © 2022, D3Playbook.com All rights reserved.