written by STEVE ULRICH
your must-read briefing on what's driving the day in NCAA Division III

>> Good Thursday Morning DIII

>> Thanks for reading D3Playbook. Is your staff reading D3Playbook? Make like Ted Lasso and make the extra pass.

TOP STORY
1. One More NCAA Year For NVU-Johnson

by Jeralyn Darling, VT Digger

"Vermont State University plans to repurpose libraries on its five campuses and move to an "all-digital academic library" system when it launches as a unified institution in July. The university also expects to move one athletic program to a different conference and convert another to a club program.

Parwinder Grewal, who is set to become president of the new university, said the goal of the changes "is to strengthen and expand access to our athletics offerings and provide greater equity of access to our library services."

Teams from the Castleton and Lyndon campuses will continue to compete in the National Collegiate Athletic Association's Division III, but the Johnson campus — which currently also competes in the NCAA Division III — will move to the United States Collegiate Athletic Association beginning in 2024-25."

>> What They're Saying: "We know the important role that athletics plays in the lives of so many of our students and staff. In making this decision, our aim is to strengthen and expand access to our athletics offerings across our campuses and provide a range of competitive sports to students while also meeting, and exceeding, the requirements of the divisions and conferences of which we are members."

>> The Big Picture: The North Atlantic Conference will drop from 12 to 11 members.

>> Continue Reading

A MESSAGE FROM UTOBO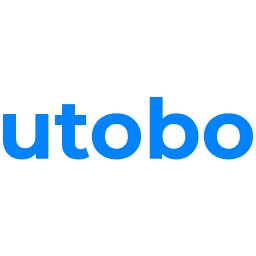 Create and sell courses today.
Utobo, based in Silicon Valley, is the simplest platform to create and sell courses and digital products. Thousands of creators, solopreneurs, coaches and businesses from over 50 countries use utobo today.

Gritdaily.com ranked us as one of the top 3 products which can catch fire in 2023. We are the first LMS platform powered by ChatGPT-3.

https://utobo.com/affiliates
Powered by Swapstack
FINANCES
2. Birmingham-Southern On 'Parallel Tracks'


It's hope for the best and plan for the worst now at Birmingham-Southern College.

President Daniel Coleman penned a letter to college stakeholders last week, expressing hope that the Alabama legislature will assist B-SC with its $37.5M request for public funding. Lawmakers convene on March 7 and officials are hoping to know the outcome by that date.

However, the College is also preparing contingencies in case the money will not arrive. Faculty are set to meet with students next week to help them prepare to transfer in case they need to do so, Coleman wrote.

>> Background: Birmingham-Southern has been seeking money from several different levels of government — $12.5 million in federal COVID-19 relief funding that's controlled by the state, $17.5 million from Alabama's Education Trust Fund, $5 million from the City of Birmingham and $2.5 million from Jefferson County.

>> Quotable: "I know it is challenging to operate on parallel tracks — planning for next year at BSC while also developing a contingency plan in case the worst happens," Coleman wrote. "Until we know more, we will operate as usual. We will compete in the SAA Conference Swimming and Diving championship next week, and I am preparing to jump in the pool again when our teams win."

>> Keep Reading
FACILITIES
3. Redlands Dedicates New Tennis Center

by Vivian Johnson, City News Group

"On January 28, the University of Redlands celebrated the completion of a milestone project – the Coach Jim Verdieck Tennis Center. Paying tribute to the winning legacy of Bulldog Tennis—including that of the beloved coach for whom the center is named—the new facility will improve the competitive experience for the University's student-athletes.

The new, multi-million-dollar facility - with Redlands orange groves and views of the snow-capped San Bernardino Mountains as a backdrop - replaces the University's original tennis courts built back in the 1960s. The center offers 12 courts on a post-tension concrete playing surface and an improved layout for spectator viewing. Additionally, both men's and women's tennis teams will now compete simultaneously. The new center will also enable the University to host regional Division III tournaments as well as NCAA championships.

"Bulldog Athletics is such a key part of our University community," said University of Redlands President Krista L. Newkirk. "I am so proud to name this facility after one of the best collegiate coaches of all time in our nation, and a true leader in the history of our University."

>> Court Awareness: "From 1946 through 1984, Coach Jim Verdieck, known simply as "Coach" throughout Southern California and the tennis community around the globe, led the men's tennis team to 921 victories, 34 Southern California Intercollegiate Athletic Conference (SCIAC) championships, and an unrivaled 15 national championships. His impressive record of success is honored in eight different Hall of Fames across the nation, including the elite Intercollegiate Tennis Association Hall of Fame."

>> What They're Saying: "We are ecstatic about the completion of the Coach Jim Verdieck Tennis Center," said Peter Yellico, head men's and women's tennis coach. "This new facility will be monumental for our current and former players and not possible without the support from University administration, alumni, and friends of Bulldog Tennis, specifically, Coach Verdieck's sons, Doug and Randy Verdieck."

>> Read More
A MESSAGE FROM MORNING BREW

2.6 million people wake up to this newsletter every morning

There's a reason over 2.6 million people start their day with Morning Brew - the daily email that delivers the latest news from Wall Street to Silicon Valley. Business news doesn't have to be dry and dense...make your mornings more enjoyable, for free.

CONFERENCES
4. WIAC Adds Tennis, Lax Championships

The Wisconsin Intercollegiate Athletic Conference (WIAC) will increase its sponsorship of championships to 23 with the addition of men's tennis and women's lacrosse for the 2023-24 academic year.

Men's tennis returns to the WIAC Championship slate after being discontinued in 1995. The conference held its first league championship in 1955.

Programs scheduled to compete for the 2024 WIAC men's tennis title are league full-time members UW-Eau Claire, UW-La Crosse, UW-Stevens Point and UW-Whitewater, along with affiliate members Ramapo, Rutgers-Camden, Oneonta and TCNJ. All eight schools have been competing under the direction of the New Jersey Athletic Conference.

The WIAC will award its first women's lacrosse champion in spring 2024.

Teams expected to play for the inaugural women's lacrosse championship are WIAC full-time members UW-Eau Claire, UW-La Crosse, UW-River Falls, UW-Stevens Point and UW-Stout, along with affiliate members Colorado College and Southwestern.

>> Quotable: "Women's lacrosse has been a topic of discussion among our conference administrators for a number of years and we are excited to add a sport that continues to grow rapidly in the Midwest," commented WIAC Commissioner Danielle Harris. "Men's tennis was a championship sport for over 40 years and we are pleased to welcome it back to our sport offerings."

>> Continue Reading
NEWS
5. Lightning Round
News
The initial DIII women's basketball regional rankings are out. Reminder that the first listing is done in alphabetical order.

Randolph-Macon survived a challenge from Averett, defeating the Cougars, 53-51, for its 61st consecutive home win. The Yellow Jackets are one win away from the DIII record of 62 straight home victories by North Park (1984-88) and face Roanoke at Crenshaw Gym Saturday.
Happy Birthday
Cake and candles for Kyle Brumett, head basketball coach, Wabash; Mark Yacavone, VP for Finance Management, Cortland; John Dzik, former athletic director, Cabrini/Piedmont; Andrea Hickson-Martin, associate professor, Bay Path; and Mackenzie Blake, Cortland.
Do you know someone celebrating a birthday soon? Drop us a line at D3Playbook@gmail.com.
TRANSACTIONS

6. Comings and Goings
Copyright © 2022, D3Playbook.com All rights reserved.