written by STEVE ULRICH
your must-read briefing on what's driving the day in NCAA Division III

>> It's Friday. It's National Bubble Gum Day. Enjoy responsibly.

>> Do Your Record Books Need An Update? Email us. We have solutions.

>> Thanks for reading D3Playbook. Help us keep this site free. Support D3Playbook and our advertisers by clicking their links.

TOP STOR
1. Is 24-Second Clock Coming In Hoops?

by John Gasaway, ESPN


"Ask Jamie Dixon about the idea of a 24-second shot clock in men's Division I basketball, and he doesn't mince words.

"I think it's coming," the TCU head coach told ESPN. "I've been saying that for years."

"You don't get any guys looking to run clock," he said. "It's the right audience [for 24 seconds], they think they just made the league. You've helped them reach their dream."

Could it be time for D-I to synchronize with the rest of the world and go to 24?"


>> Court Awareness: "Basketball is, and can be, very good when played with a 30-second clock. The question is whether 30 seconds is optimal. One of the most common criticisms of the 24-second clock is that it allegedly leads to a dull uniformity in playing styles. In this vein of thinking, everything in a 24-second world is quick-hitters and isolations because there's no time for reversing the ball and probing the defense."

>> Outcomes: "If the college game were to adopt the shorter clock, we can project with a fair degree of confidence that the following would occur:
Scoring will increase
Tempo will accelerate
There will be fewer games where both teams score 50 points or less
>> What They're Saying: "You just adjust in little ways. Rather than walk it up, you're bringing it up quicker, taking out the weave thing or whatever. You have to get into your sets quicker," Dixon said. "Be on the attack constantly. We don't want to be shooting in the last six seconds of the clock."

>> Why Is It Important: You know what happens at DI eventually comes to all levels of the college game in almost every sport.

>> Continue Reading
A MESSAGE FROM BRIGHT CELLARS

Discover Wines You Love

Bright Cellars is the monthly wine club that matches you to delicious wines, tailored to your tastes. Created to not only deliver excellent wine, but to also give the added bonus of learning about your wines and own tastes.

WRESTLING
2. The Battle of the Buckmans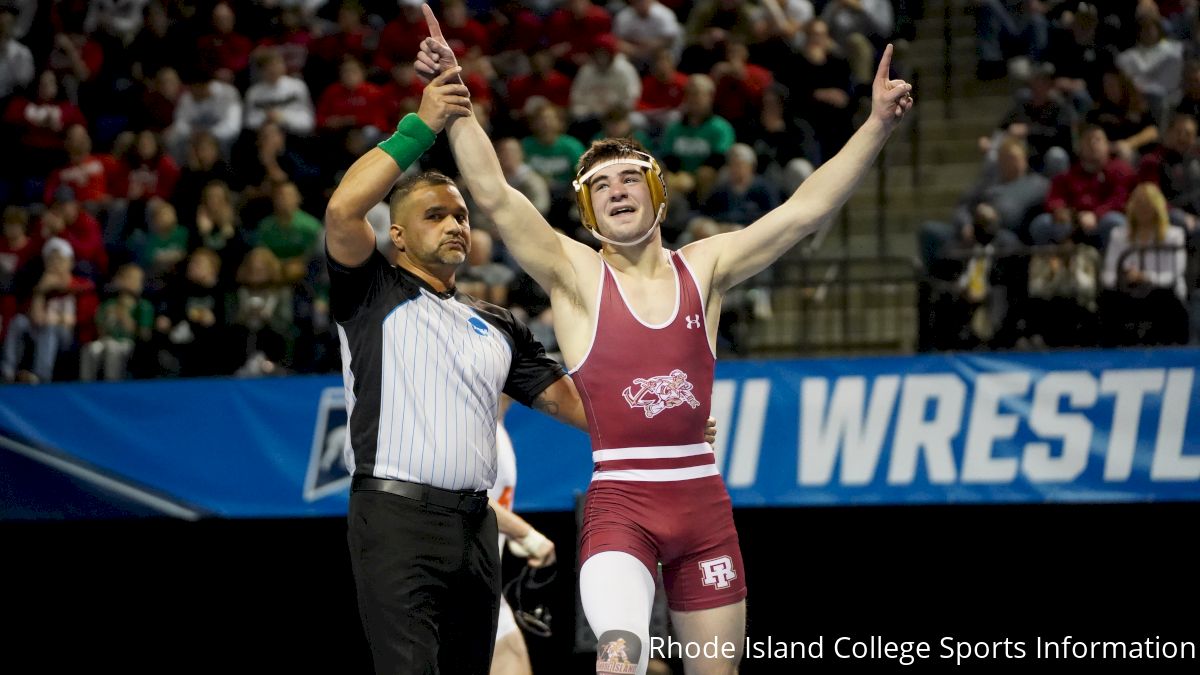 by James Nelson, FloWrestling

"Three weeks ago, Rhode Island College national champion Nathan Lackman was in the same building at the same tournament as the perceived second-best guy at his weight class.

The two individuals did not face each other, but Lackman didn't take advantage of the opportunity to build a scouting report, either.

Honestly, Lackman says, he knows all he needs to know about the guy — his brother, Alvernia University junior All-American, Matt."

>> Mat Awareness: For most of the season, Nathan Lackman, who beat RIT's Kaidon Winters last March in Cedar Rapids to win the 157-pound crown, has been ranked #1 at 165, and Matt, fifth in Cedar Rapids at 165, has been ranked second."

>> What's Next: "Lackman says he and Matt can't help but acknowledge the rankings, but at the same time both know there is a lot between now and until the NCAA championships in Roanoke, Va. on March 11-12 that can happen or has to happen for potentially historic national final pitting siblings. They won't face each other in the regular season and Alvernia and Rhode Island are both in different qualifiers — Alvernia will compete at the Southeast Regional at a site yet to be determined, and Rhode Island will head to the Northeast Regional in Gorham, Maine."

>> Quotable: "I know him pretty good," (Nathan) Lackman laughs. "We are very close. We talk to each other every single day, sometimes it is about wrestling, a lot of the time it is not."

>> Read More
A MESSAGE FROM THE GIST
Women-led and written by women
Covers the biggest headlines in men's & women's sports

Provides a refreshing female voice and perspective on sports
And it's free
LACROSSE (M)
3. USILA Preseason Ranking

photo by Rich Barnes

Defending national champion RIT is the preseason favorite to repeat in the USILA Division III men's lacrosse poll.
RIT (18)
Salisbury (1)
Tufts
Christopher Newport
York (Pa.)
Union
Bowdoin
Gettysburg
Dickinson
St. Lawrence
>> Conference Call: Liberty (4), NESCAC (4), Centennial (3), C2C (2), MAC (2), NCAC (1), ODAC (2), Atlantic East (1), Empire 8 (1).

>> Complete Rankings
STREAMING
4. Weekend Watchlist

A weekend filled with great Division III action awaits. Here's what we are keeping an eye on.


Basketball (M)
Basketball (W)
Ice Hockey (M)
Ice Hockey (W)
Volleyball (M)
Wrestling (M)
NEWS
5. Lightning Round
News
Hollins will discontinue its lacrosse program at the end of the 2023 season.

Johns Hopkins' graduate students successfully unionized. A release says the university's Ph.D. students unionized to "address myriad issues" and are "demanding a living wage, guaranteed on-time payment, an effective grievance procedure, more support for international students, safe and reliable transportation and facilities and a commitment to the city of Baltimore."
Happy Birthday
Cake and candles for Lori Hendricks, athletic director, UMass Dartmouth; Taylor Dickson, assistant softball coach, Wartburg; Alex Calder, head field hockey coach, Gwynedd Mercy; Megan Baker, head field hockey coach, Dean (Sat.); Jon Reynolds, head lacrosse coach, Marymount (Sat.); Ron Boerger, alum, Trinity U. (Sun.); Ally Gregory, assistant director intercollegiate operations, Chicago (Sun.)

Do you know of someone celebrating a birthday soon? Drop us a line at D3Playbook@gmail.com.
TRANSACTIONS
6. Comings and Goings
Copyright © 2022, D3Playbook.com All rights reserved.