written by STEVE ULRICH
your must-read briefing on what's driving the day in NCAA Division III

>> Good Thursday Morning DIII. It's Groundhog Day! Betcha spring coaches are rooting for Phil to not see his shadow (early spring)

>> Thanks for reading D3Playbook. Is your staff reading D3Playbook? Make like Ted Lasso and make the extra pass.

TOP STORY
1. How NCAA Should Get Congress' Attention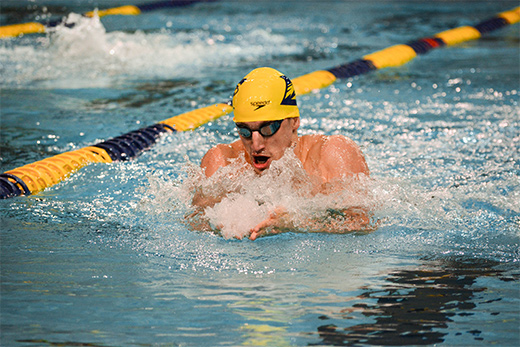 by Victoria Jackson, Sportico

"Hey, NCAA - want to get Congress to take more action on college sports? Go bigger. Become a leader in the redesign of Olympic sport and American sport in the United States.

You have built the premier Olympic sports development infrastructure in the world, and you deserve credit for that. But the NCAA's declared transformation isn't about saving something that you claim as yours; it's about embracing the mission of higher education to serve young people and the country, and it's about helping the sports - not football and basketball, but soccer, tennis, track and field, swimming - that need you.

Embrace what you never have been, but could be: A federated sport-by-sport organization working alongside the United States Olympic and Paralympic Committee and each sport's national governing body to better serve athletes and bring coherence and consistency to each sport."

>> Why It Matters: "Change is coming to the business model and labor dynamics of big-time college football, at least at the top 131 FBS schools. Whether it's initiated by the courts, Congress or the schools themselves, we are going to see more college football money going to the athletes in the not-so-distant future. This is a good thing. And trying to stop it from happening is missing your greater opportunity."

>> Reality Check: "Pursuing an antitrust exemption to obtain a national standard for NIL and ensure athletes are not classified as employees reveals that the "transformation" you seek is no transformation at all. A skeptic could see your modernization effort of the past couple years is just a delay tactic to waste time."

>> The Final Word: "NCAA leaders, it's time to stop playing whack-a-mole and time to get to work on actual, coordinated, optimized redesign. For too long the approach to change in the American sports ecosystem has been individual stakeholders pursuing their best interests, often with a focus on single issues, and a patchwork of steps forward, steps back, and obvious—though unfortunately unanticipated—negative consequences."

>> Continue Reading
A MESSAGE FROM UTOBO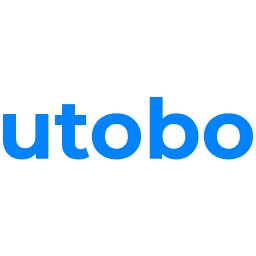 Create and sell courses today.
Utobo, based in Silicon Valley, is the simplest platform to create and sell courses and digital products. Thousands of creators, solopreneurs, coaches and businesses from over 50 countries use utobo today.

Gritdaily.com ranked us as one of the top 3 products which can catch fire in 2023. We are the first LMS platform powered by ChatGPT-3.

https://utobo.com/affiliates
Powered by Swapstack
TRACK AND FIELD
2. Ratings Index - Week 2

Here is the latest edition of the NCAA DIII Women's Indoor Track & Field National Rating Index from the U.S. Track & Field and Cross Country Coaches Association (USTFCCCA). No marks from previous seasons have been used, meaning that this objective list is compiled solely of current qualifying marks from the 2023 indoor track & field season.

Women
UW-La Crosse, 218.59
Washington U., 177.41
Johns Hopkins, 127.31
Chicago, 122.27
Loras, 115.86
Williams, 97.22
MIT, 97.06
Mount Union, 84.14
Gustavus Adolphus, 72.14
North Central, Ill., 67.99
>> Complete List

Men
UW-Oshkosh, 164.44
MIT, 153.89
Williams, 116.28
UW-La Crosse, 101.04
Loras, 92.51
UW-Eau Claire, 77.51
John Carroll, 74.45
Ripon, 69.47
Rowan, 66.36
Cortland, 64.20
>> Complete List
POLITICS
3. What Is College For? PA Governor Raised Question. Leaders Are Listening.

by Will Bunch, Philadelphia Inquirer

"What is college actually for?

No one expected this to be the initial question raised by Pennsylvania's new governor, Josh Shapiro, in his first full day on the job. While he may not have stated it explicitly, this was the essence of the Democrat's very first executive order, which opened up some 92% of job listings in state government — about 65,000 in all — to applicants who don't have a four-year college degree.

In branding degree requirements for many jobs as "arbitrary" and declaring "there are many different pathways to success," the Keystone State's new chief executive was tugging at the shaky Jenga block that has undergirded the appalling rise of a $1.75 trillion student debt bomb in the U.S. and led, arguably, to a college/non-college divide driving our nation's bitter politics. The notion is this: You can't make it in 21st-century America without that most expensive piece of sheepskin: the college diploma."

>> Situational Awareness: "Experts call it "credentialism" — a trend that began around the 1970s and kept accelerating — for company job recruiters to require a bachelor's degree even for jobs (from IT specialist to, yes, newspaper reporter) that may not really need one. Millions of young Americans may not know the term "credentialism," but the concept is baked into their brain, from their teen SAT prep classes to get into the "right school," to their monthly debt payments that can drag onto into middle age and well beyond."

>> Quotable: "We need to do a better job explaining what we do here," Robert Iuliano, president of Gettysburg College.

>> Quotable II: NYU president Andrew Hamilton said Shapiro "will be seeking the future bridge builders of Pennsylvania — with the qualifications to ensure the future drivers of Pennsylvania are safe because of the quality of the design and the mathematics of making sure it stays standing."

>> Continue Reading
A MESSAGE FROM MORNING BREW

2.6 million people wake up to this newsletter every morning

There's a reason over 2.6 million people start their day with Morning Brew - the daily email that delivers the latest news from Wall Street to Silicon Valley. Business news doesn't have to be dry and dense...make your mornings more enjoyable, for free.

EVENTS
4. Upcoming Calendar

February
6-7 - Championships Committee
9 - Nominating Committee
13-14 - Financial Aid Committee
14 - Committee on Women's Athletics
14-15 - Interpretations and Legislation Committee
16 - Membership Committee
NEWS
5. Lightning Round
News
Medgar Evers senior Mousa Sinera set a NCAA Division III men's basketball record by corralling 43 rebounds in the Cougars' 128-123 overtime loss to Hunter on Tuesday. He shattered the old standard of 37 and was 10 shy of the all-time NCAA record of 53 set in 1958.

Union College is soliciting recommendations for a new nickname or as they say, "exploring alternatives to Dutchmen/Dutchwomen and looking to take ownership of a nickname that represents both Union's proud history and bright future."
Happy Birthday
Cake and candles for B.L. Elfring, retired SID, Southern Maine; Erica Jasper, athletic director, Claremont-Mudd-Scripps; Kim Parrish, parent, Grove City; Charles Edmonds, executive vice president, Lycoming; and Joe Campoli, retired basketball coach, Ohio Northern.
Do you know someone celebrating a birthday soon? Drop us a line at D3Playbook@gmail.com.
TRANSACTIONS

6. Comings and Goings
1 THING
7. Getting Hyped For Groundhog Day
"The thousands of people expected at Gobbler's Knob on Thursday for Groundhog Day will have a tough time matching the bedlam to be found Tuesday at the Punxsutawney Area High School gymnasium.

More than 800 students in grades 7 through 12 interspersed with the Groundhog Club's Inner Circle as Phil himself was lifted into the air to a cheering audience that named seniors Jake Henretta and Sydney Hoffman as the 68th annual Groundhog King and Queen.

"We all kind of get hyped for it," Hoffman said. "Not everyone goes down to the Knob, (on Feb. 2) but we definitely all get hyped for it, and everybody kind of brings in their school spirit."
Copyright © 2022, D3Playbook.com All rights reserved.