written by STEVE ULRICH
your must-read briefing on what's driving the day in NCAA Division III

>> It's Friday. Championship season

>> Do Your Record Books Need An Update? Email us. We have solutions.

>> Thanks for reading D3Playbook. Help us keep this site free. Support D3Playbook and our advertisers by clicking their links.

TOP STORY
1. Hoop Chairs Announce Top 16


During Thursday night's Hoopsville show, the chairs of the Division III men's and women's basketball committees - Sara Quatrocky and Megan Wilson - shared the top 16 seeds for the upcoming national championship tournaments.

Women
Smith, 22-1
Scranton, 23-0
Christopher Newport, 22-0
New York U., 19-2
Transylvania, 23-0
UW-Whitewater, 19-5
Babson, 19-4
Trinity (Texas), 22-1
Ohio Northern, 20-3
Tufts, 18-6
Washington (Mo.), 16-6
Trinity (Conn.), 20-4
Baldwin Wallace, 20-3
Ithaca, 21-2
Hope, 20-2
Chicago, 18-4
Men
Randolph-Macon, 23-1
Saint Joseph's (Conn.), 24-0
Middlebury, 19-4
Swarthmore, 21-2
Rowan, 20-4
Stockton, 21-3
Williams, 21-3
Mount Union, 21-2
John Carroll, 21-2
Wheaton (Ill.), 20-3
Hampden-Sydney, 19-4
Christopher Newport, 21-3
UW-Oshkosh, 19-5
Case Western Reserve, 18-3
Washington (Mo.), 17-5
Johns Hopkins, 20-3
A MESSAGE FROM GOLDBELLY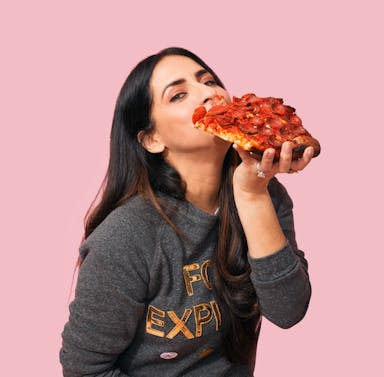 WE SHIP AMERICA'S MOST LOVED FOODS NATIONWIDE

Experience America's most iconic regional foods with $15 OFF your first order of $50 on Goldbelly! Use promo code SWAPSTACK

Shop Goldbelly Now
Powered by Swapstack
NCAA
2. USOPC, NCAA Announce Paralympic Advancements Across Three Sports

The United States Olympic & Paralympic Committee (USOPC) and NCAA Office of Inclusion announced the activation of three adaptive sport programming initiatives within the collegiate sports landscape to be implemented across the Women's Final Four, Drake Relays and ITA Fall National Championships.

The historic efforts come as a result of the USOPC/NCAA Para-College Inclusion Project. The program, a partnership between the USOPC and NCAA Office of Inclusion, launched in Fall 2022 as a collaborative effort to engage schools with adaptive sport while simultaneously increasing Paralympic sport understanding, awareness and connection across the collegiate landscape. The work has been advanced by athletes and sport leaders representing the USOPC Collegiate Advisory Council, USOPC Paralympic Advisory Council, and various NCAA committees supporting diversity, equity and inclusion initiatives.

The Para-College Inclusion Project resulted in four tactical teams with crafted recommendations related to: wheelchair basketball inclusion, Paralympic track and field pathway development, wheelchair tennis integration and Paralympic sport awareness.

>> Court Awareness: "The USOPC, NCAA and National Wheelchair Basketball Association will partner to create a significant operation during the upcoming 2023 NCAA Division II and III Women's Basketball Championships to be held April 1 in Dallas, Texas. The event will include the inaugural celebration of the College All-Star Women's Wheelchair Basketball Team, which will be featured during halftime of the Division II and Division III NCAA Women's Basketball Championships."

>> Quotable: "The USOPC and NCAA Para-College Inclusion Project is monumental because it marks the first time the two organizations have partnered at this level to celebrate and highlight adaptive sports and the amazing experiences of college athletes with disabilities," said Felicia Martin, senior vice president for inclusion education and community engagement.

>> Continue Reading
A MESSAGE FROM THE GIST
Women-led and written by women
Covers the biggest headlines in men's & women's sports

Provides a refreshing female voice and perspective on sports
And it's free
BASEBALL
3. Regional Previews


It's baseball season and the good folks at D3baseball.com have put together their previews of 9 of the 10 regions.
STREAMING
4. Weekend Watchlist

A weekend filled with great Division III action awaits. Here's what we are keeping an eye on.


Basketball (M)
Basketball (W)
Ice Hockey (M)
Ice Hockey (W)
Baseball
Lacrosse (M)
Lacrosse (W)
Swimming (M/W)
NEWS
5. Lightning Round
News
UW-La Crosse track standout Sam Blaskowski will participate in the USATF Indoor Championships in Albuquerque this weekend. The sophomore will compete in the 60-meter dash.
Happy Birthday
Cake and candles for Dan Henzler, athletic media relations, Saint Benedict; Pete Lefresne, associate commissioner, North Atlantic Conference; Kyle Lancto, athletic marketing, Skidmore; Destiny Martinez, assistant softball coach, Lynchburg
Saturday: Amanda Poulin, assistant field hockey coach, St. John Fisher; Rachana Bhat, assistant AD, Claremont-M-S; Julie Muller, former commissioner, North Atlantic Conference
Sunday: Luke Syverson, head track and field coach, Berry; Megan Wilson, associate dean of student engagement and intercollegiate athletics, Dubuque; Ken Johnson, SID, MIT.

Do you know of someone celebrating a birthday soon? Drop us a line at D3Playbook@gmail.com.
TRANSACTIONS
6. Comings and Goings
Copyright © 2022, D3Playbook.com All rights reserved.