written by STEVE ULRICH
your must-read briefing on what's driving the day in NCAA Division III

>> It's Friday. You name it, we've got it this weekend.

>> Do Your Record Books Need An Update? Email us. We have solutions.

>> Thanks for reading D3Playbook. Help us keep this site free. Support D3Playbook and our advertisers by clicking their links.

TOP STORY
1. FB Coaches Sound Off On Rule Changes
by Cory Hogue, Dave Campbell's Texas Football

"A report surfaced from Sports Illustrated's Ross Dellenger earlier this week that the NCAA is looking to implement four rule changes intended to speed up the time of the game.

Two of the four proposed rule changes caught the eye, and ire, of Division III coaches. One likely change is continuing to run the clock after first downs except for inside of two minutes during either half. The other change is running the clock following an incomplete pass once the referee spots the ball for the next down.

The new rules intend to speed up televised games that average three and a half to four hours. But Division III doesn't have media timeouts like Division II or televised games until the semifinals, and their games average a brisk two and a half to three hours."

>> Why It Matters: "Why does everything have to be the same way at all levels? I understand the reasoning behind the rule in Division I, but that shouldn't affect everyone," one coach said. "It's not broken in Division III, so why fix it? We shouldn't make wholesale changes across every level when only one division has TV games."

>> Reality Check: Halftime lasts 12 minutes in the NFL, while most college halftimes are 20 minutes long. Why can't the collegiate game shorten the halftime? "Shortening the halftime was discussed, but they didn't want to do that because of the long walks some people have to and from the locker room," one coach said.

>> They Said It: "I think it highlights the continued way that the big schools ramrod their experiences into the rule book, and that has a negative trickle-down effect for the majority of college football," one coach said. "This is a Power 5 issue, and there will be a negative experience for everyone below that level simply because they're trying to appease the big media companies."

>> Read More
A MESSAGE FROM GOLDBELLY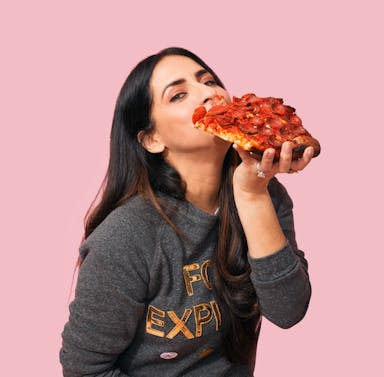 WE SHIP AMERICA'S MOST LOVED FOODS NATIONWIDE

Experience America's most iconic regional foods with $15 OFF your first order of $50 on Goldbelly! Use promo code SWAPSTACK

Shop Goldbelly Now
Powered by Swapstack
BASKETBALL



2. Conference Championship Weekend


When the 2022-23 season began back in October, more than 400 men's and women's basketball teams still wanted to be playing this weekend.

With the exception of a few, conference championships and automatic berths to the NCAA Division III tournament will be determined this weekend in gymnasiums across the country.

Thanks to our friends at D3hoops.com, you can follow all the action on their "Tournament Trackers."

And if your team does not win the AQ, then your positioning in the latest regional rankings is crucial to a possible at-large berth.
A MESSAGE FROM THE GIST
Women-led and written by women
Covers the biggest headlines in men's & women's sports

Provides a refreshing female voice and perspective on sports
And it's free
WRESTLING (M)
3. Regional Previews

Who qualifies for the NCAA Division III championship in March in Roanoke, Va., will be determined this weekend at six regional qualifying events.

Thanks to our friends at D3wrestle.com, here are previews of the regional championship tournaments.
TRACK AND FIELD
4. Higher, Farther, Faster


It's conference championship weekend throughout the world of DIII Indoor Track and Field.

There are 21 different conference meets this weekend. What will we be watching?

Men
Women
SWIMMING
5. NCAA Qualifiers Announced

by Dan D'Addona, Swimming World

"The NCAA announced it list of invited swimmers to the 2023 Division III swimming and diving championships for men and women.

The championships will take place March 15-18 at the Greensboro Aquatic Center in Greensboro, North Carolina. Old Dominion Athletic Conference and Greensboro Aquatic Center will serve as hosts. A total of 579 participants (526 swimmers and 53 divers) will compete in the championships.

Defending NCAA men's champion Emory leads the field with 18 qualifiers. Denison has 15, Kenyon and Williams each have 12, Johns Hopkins and the University of Chicago each have 11, while MIT, NYU and The College of New Jersey each have 10., Just behind are Tufts with nine and Calvin University with eight, setting up a loaded field.

For the women, defending NCAA champion Kenyon has 16 qualifiers, while Emory and Denison each lead the field with 18 invited swimmers. The University of Chicago has 14, while Tufts has 13, NYU has 13, Johns Hopkins has 12, Williams has 11 and MIT has 11."

>> Invited Swimmers | Psych Sheet | Alternate List
STREAMING
6. Weekend Watchlist

You want it. We got it.


Basketball (M)
Basketball (W)
Ice Hockey (M)
Baseball
Lacrosse (M)
Lacrosse (W)
NEWS
7. Lightning Round
News
Happy Birthday
Cake and candles for Margot Cosentino, head alpine ski coach, St. Joseph's (Maine); and Kim Masimore, head lacrosse coach, Dickinson. Early returns for Neil Cooper, Moravian, fan (Sat.); Nicholas Jones, UMHB, alum (Sun.); Avery Copeland, Cortland (Sun.) and Marian Morio, Washington College (Sun.)
Do you know of someone celebrating a birthday soon? Drop us a line at D3Playbook@gmail.com.
TRANSACTIONS
8. Comings and Goings
Copyright © 2022, D3Playbook.com All rights reserved.