written by STEVE ULRICH
your must-read briefing on what's driving the day in NCAA Division III
>> Hello Monday. Happy Presidents Day!

>> Thanks for reading D3Playbook. Help us keep this site free. Support our advertisers and click on their links.

TOP STORY
1. Endowments Fall


"In one of the most challenging periods for equity and fixed income assets in recent years, investment performance for college and university endowments dipped sharply in fiscal year 2022, along with a drop in overall asset values. Yet endowments reported providing $25.85 billion in FY22, with the largest percentage of spending supporting student financial aid.

Those are among the key findings of the 2022 NACUBO-TIAA Study of Endowments®, the preeminent analysis of the financial, investment, and governance policies and practices of the nation's higher education endowments and affiliated foundations. This year's study reflects the responses of 678 institutions and covers the fiscal year July 1, 2021–June 30, 2022."

Top 10 Endowments of Division III Members (in $1,000s)
MIT, $24,739,862 (-10.13%)
Washington U., $12,252,329 (-9.48)
Emory, $9,997,742 (-9.37)
Johns Hopkins, $8,244,472 (-11.50)
New York U., $5,148,741 (-7.64)
Carnegie Mellon, $3,856,808 (-2.79)
Caltech, $3,365,000 (-4.47)
Williams, $3,534,369 (-15.26)
Amherst, $3,321,853 (-12.01)
Wellesley, $2,846,865 (-12.05)
Top 10 DIII Liberal Arts Colleges
Williams, $3,543,369 (-15.26%)
Amherst, $3,321,853 (-12.01)
Wellesley, $2,846,865 (-12.05)
Pomona, $2,749,865 (-9.40)
Swarthmore, $2,725,238 (-6.00)
Grinnell, $2,484,419 (-15.25)
Bowdoin, $2,474,541 (-9.01)
Smith, $2,467,996 (-3.56)
Washington and Lee, $1,998,334 (-4.50)
Wesleyan, Conn., $1,485,020 (-5.57)
DIII Endowment per Student
MIT, $2,090,222
Amherst, $1,685,364
Swarthmore, $1,650,659
Williams, $1,607,993
Pomona, $1,563,312
Caltech,$1,516,479
Grinnell, $1,437,742
Bowdoin, $1,269,647
Principia, $1,244,955
Wellesley, $1,196,665

>> A Closer Look: D3Playbook will take a deeper dive into DIII endowments throughout the week. Tomorrow, we look at the rises and drops in market value.
A MESSAGE FROM MORNING BREW

2.6 million people wake up to this newsletter every morning

There's a reason over 2.6 million people start their day with Morning Brew - the daily email that delivers the latest news from Wall Street to Silicon Valley. Business news doesn't have to be dry and dense...make your mornings more enjoyable, for free.

TRACK AND FIELD
2. Record-Breaking Weekend
Birgen Nelson of Gustavus Adolphus did more than qualify for the 60-meter-hurdles final of the U.S. Indoor Championships on Saturday in Albuquerque, New Mexico.

Nelson smashed her own NCAA Division III record with a time of 8.33 in the heats. That bettered her own 8.38 from early December. The NCAA DIII record was 8.44 before this indoor season. Nelson finished sixth in the final at 8.42, giving her five of the fastest times in NCAA DIII history.

Sam Blaskowski of UW-La Crosse added a second outright NCAA Division III indoor record to his resume at the U.S. Indoor Championships Saturday in Albuquerque, New Mexico.

That was before matching the record performance.

In the semifinals of the 60 meters, Blaskowski advanced to the final with a 6.67 clocking. That bettered the 6.68 DIII record he shared from two weeks ago with UW-Eau Claire's Thurgood Dennis from 2014. Blaskowski equaled the 6.67 record in the final, finishing fifth.
Blaskowski already owned the DIII indoor 200 record at 21.13 from late-January.
SWIMMING
3. Conference Champions


The second of two huge weekends of conference swimming and diving championships came to a close with the crowning of team champions.

AMCC - Alfred State (M/W)
American Rivers - Luther (M/W)
CCIW - Augustana (M), Wheaton (W)
Centennial - Swarthmore (M/W)
Empire 8 - Alfred (M), Nazareth (W)
Landmark - Catholic (M/W)
Liberty - RIT (M), Ithaca (W)
Little East - Bridgewater State (M), Keene State (W)
Metro - TCNJ (M), Mary Washington (W)
MIAA - Calvin (M), Hope (W)
MIAC - Gustavus Adolphus (M), St. Catherine (W)
Midwest - Grinnell (M/W)
NESCAC (M) - Williams
NEWMAC - MIT (M/W)
Ohio - John Carroll (M/W)
Presidents - Grove City (M/W)
SUNYAC - Geneseo (M/W)
WIAC - Stevens Point (M), Eau Claire (W)
A MESSAGE FROM GOLDBELLY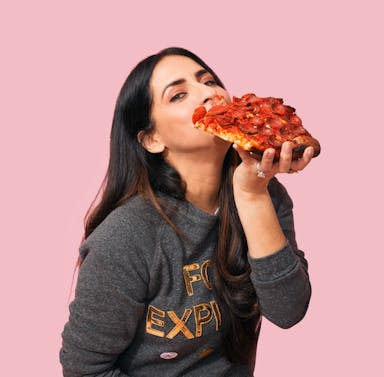 WE SHIP AMERICA'S MOST LOVED FOODS NATIONWIDE
Experience America's most iconic regional foods with $15 OFF
your first order of $50 on Goldbelly! Use promo code SWAPSTACK
Shop Goldbelly Now
Powered by Swapstack
NEWS
4. Lightning Round
Basketball (M)
Baseball
News
Congratulations to Amber Thomas from the Centennial Conference and Lindsey Kellar of Illinois Wesleyan who were honored by NADIIIAA. Thomas received the Emerging Athletic Administrator Award, while Kellar received the Transitioning Athletic Administrator Award
Happy Birthday
Cake and candles for Jill McCabe, AD, Marymount; Nathan Baliva, SID, Monmouth; Ray Bishop, Moravian, board member. Belated wishes to Jeff Bowers, Toni Bickford and Trish Doherty at Virginia Wesleyan.

Do you know of someone celebrating a birthday soon? Drop us a line at D3Playbook@gmail.com.
TRANSACTIONS

5. Comings and Goings
Copyright © 2023, D3Playbook.com All rights reserved.