written by STEVE ULRICH
your must-read briefing on what's driving the day in NCAA Division III
>> Good Morning DIII! And Happy Valentine's Day to those who celebrate.

>> Do Your Record Books Need An Update? Email us. We have solutions.

>> Thanks for reading D3Playbook. Help us keep this site free. Support D3Playbook and click on our advertisers' links.

TOP STORY
1. Buckley Named NCAA Senior VP
The NCAA has named Tim Buckley senior vice president of external affairs. Buckley brings more than 15 years of experience in government relations, political communications, and public affairs strategy to the Association. He starts the position on March 1.

"Tim's experience will be vital as we work with policy makers across the country to build a responsible and sustainable future for college athletics," said incoming NCAA President Charlie Baker. "Tim's ability to work across complex organizations and deliver results will be an asset as the Association works through the rapidly changing regulatory environment for college athletics."

As senior vice president of external affairs at the NCAA, Buckley will oversee the Association's government relations and communications efforts to strengthen relationships with key constituents at the state and federal levels. Buckley will also engage membership, media, policymakers, coalitions, and other stakeholders to advance the NCAA's mission and goals.

>> Background: As chief of staff to Baker in Massachusetts, Buckley led a team to advance Governor Baker's initiatives including legislative priorities and administrative goals across the 40,000-member executive branch with a $50 billion annual budget.

>> Quotable: "It is an honor to join so many talented professionals both at the NCAA and across the membership working to advance the interests of student-athletes," said Buckley.

>> Read More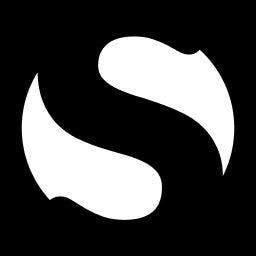 Sleek: the Future of Online Shopping
Online checkout sucks. It's always the same: shipping address, billing address, credit card. So why do we have to type it in every time, at every site?

Current 'solutions' don't work. Fast checkouts aren't available at the big retailers.
Autofill is clunky and frequently wrong.

So we built THE most convenient way to checkout online: Sleek. Give Sleek your info once, and you can checkout with 1 click at over 2 million stores like Best Buy, Zara and Dick's.

No more forms. Finally.

Add to Chrome
Powered by Swapstack
BASKETBALL (M)
2. O-H-I-O

photo by Ed Hall Jr.

The first six teams remained intact from a week ago, according to the latest D3hoops.com poll. The Ohio Athletic Conference has two teams in the top six, while Oswego joined the top 10 and Middlebury fell out.
St. Joseph's, Conn. (15), 24-0
Randolph-Macon (10), 23-1
Christopher Newport, 21-3
Mount Union, 21-2
Keene State, 22-1
John Carroll, 21-2
Wheaton, Ill., 20-3
Johns Hopkins, 20-3
Swarthmore, 21-2
Oswego State, 21-2

>> Run and Gun?: The top three teams in DIII in scoring offense - Greenville (7-16), Hunter (9-15) and Grinnell (7-15) - all have losing records. Only one other team with a sub-500 record is in the top 25 - McMurry (6-17) at No. 7.

>> The Charity Stripe: Three teams - North Central (Ill.), Ohio Wesleyan and Simpson - are shooting better than 80 percent at the free throw line as a team. On the flip side, 10 teams make fewer than 60 percent of their charity tosses, including Caltech who ranks 413th (56.2).

>> Top 25 Conference Call: ODAC (3), Centennial (2), Michigan (2), NESCAC (2), OAC (2), SCIAC (2), UAA (2), ASC (1), C2C (1), CCIW (1), GNAC (1), LEC (1), NEWMAC (1), SAA (1), SCAC (1), SUNYAC (1), WIAC (1)

>> Complete Poll
BASKETBALL (W)
3. Three For The Show

photo by Erin Farina

There are still three unbeaten teams in DIII women's basketball and they sit atop the latest D3hoops.com rankings.
Christopher Newport (15), 23-0
Transylvania (9), 23-0
Scranton (1), 23-0
Trinity, Texas, 20-1
Smith, 22-1
New York U., 19-2
Hope, 21-2
Hardin-Simmons, 21-2
DeSales, 22-1
Ithaca, 21-2

>> Scoring the Basketball: Only two teams in the top 50 in scoring offense have a sub-500 record - Nichols (12th, 77.2) and Geneva (29th, 74.0). Birmingham-Southern (13-11) tops the list at 98.0 ppg.

>> Shooter: Pomona-Pitzer's Madison Quan became the 13th player to score 40 or more points in a single game in DIII this season, ripping the cords for 41 vs. La Verne last Saturday.

>> Top 25 Conference Call: Michigan (3), UAA (3), ARC (2), NEWMAC (2), OAC (2), ASC (1), C2C (1), CCIW (1), Commonwealth (1), Freedom (1), Heartland (1), Landmark (1), Liberty (1), Minnesota (1), NESCAC (1), Northwest (1), SCAC (1), WIAC (1)

>> Complete Poll

A MESSAGE FROM MORNING BREW

2.6 million people wake up to this newsletter every morning

There's a reason over 2.6 million people start their day with Morning Brew - the daily email that delivers the latest news from Wall Street to Silicon Valley. Business news doesn't have to be dry and dense...make your mornings more enjoyable, for free.

ICE HOCKEY (M)
4. Pioneers, Statesmen Top Poll Again

photo by Tristan Durgin

Utica and Hobart remain 1-2 in the latest USCHO.com DIII men's ice hockey poll. The University of New England is the newest team in the top 10, replacing Geneseo.
Utica (12), 20-2-1
Hobart (6), 23-2
Endicott (1), 20-1-2
Adrian (1), 19-4-2
Norwich, 18-5-2
Curry, 18-4-1
Plattsburgh, 17-5-2
UW-Stevens Point, 16-5-4
U. of New England, 16-5-2
Aurora, 17-6-2
>> Fabulous First-Years: Curry's Gage Dill tops all DIII freshmen with 14 goals in 23 contests. Lake Forest's Colin Bella, Salem State's Zach Dill and Chatham's Caden Smith have all found the back of the net 12 times.

>> Dee-Fense: Hobart leads the nation in scoring defense, allowing just 1.16 goals per game. Endicott is next at 1.36 while Norwich is third at 1.40.

>> What We're Watching: #3 Endicott at #6 Curry (Sat.)

>> Complete Poll
ICE HOCKEY (W)
5. Top Four Locked In

photo by Gabe Dickens


UW-River Falls, Gustavus Adolphus, Plattsburgh and Amherst remain 1-2-3-4 in this week's USCHO.com DIII women's poll.
UW-River Falls (19), 21-2
Gustavus Adolphus (1), 20-3
Plattsburgh State, 21-2
Amherst, 19-2
Hamilton, 17-3-2
Adrian, 20-3
Middlebury. 14-5-3
Elmira, 19-5
UW-Eau Claire, 19-3-1
Colby, 14-6
>> Phenomenal Ph-reshmen: UW-River Falls' Megan Goodreau leads all DIII first-years with 16 goals in 23 games. Western New England's Maddie Pope is right behind, tallying 15 times in 24 outings.

>> Extra-Skater Excellence: Plattsburgh tops the division in team power play percentage at 35.4 success, while UW-River Falls is a close second at 35.1.

>> What We're Watching: #5 Hamilton vs. #7 Middlebury (Fri-Sat.); #1 UW-River Falls vs. #9 UW-Eau Claire (Fri-Sat.)

>> Complete Poll
NEWS
7. Lightning Round
News
Couple of corrections from yesterday: Alfred State won the AMCC wrestling title, while Averett, Roanoke and Washington and Lee shared the ODAC wrestling crown in dual competition. Our apologies.

Students at Connecticut College are calling on President Katherine Bergeron to step down over plans for a controversial fundraiser in Florida. The fundraiser was set to be held at the Everglades Club, one of the oldest and most exclusive country clubs in Palm Beach. The venue has a history of racial discrimination and antisemitism; it famously barred both Black crooner Sammy Davis Jr. and Jewish fashion mogul Estée Lauder from even entering.

Texas Gov. Greg Abbott announced he would support legislation prohibiting transgender student-athletes from participating on teams that align with their gender identities, according to the Texas Tribune. Any anti-transgender college sports legislation would put Texas at odds with the NCAA. The group's board has been supportive of transgender student-athletes in its competitions and announced in 2021 that it will only host championships that allow transgender student-athletes to compete without discriminating against them.
Happy Birthday
Cake and candles for Kirk Shellhouse, head cross country coach, Kenyon.

Do you know of someone celebrating an upcoming birthday? Drop us a line at D3Playbook@gmail.com
TRANSACTIONS
8. Comings and Goings
Copyright © 2023, D3Playbook.com All rights reserved.