written by STEVE ULRICH
your must-read briefing on what's driving the day in NCAA Division III

>> Good Morning DIII

>> Thanks for reading D3Playbook. Is your staff reading D3Playbook? Make like Ted Lasso and make the extra pass. Oh, the Apple TV series returns March 15.

TOP STORY
1. Another NCAA Legal Battle

by Dan Murphy, ESPN

"The NCAA returned to a federal courtroom Wednesday to continue its fight against one of the many current challenges to its amateurism-based business model.

If this slow march toward something more akin to professional sports is starting to feel to you like the equivalent of an 18-play, 14-minute drive engineered by a triple-option offense, you're not alone. The legal battles that have occupied the past several college football offseasons are tedious, repetitive and filled with a head-spinning menu of overlapping threats. It's still unclear which threat among the current options has the best chance of breaking through, but the NCAA enters this offseason looking increasingly like a defense spread thin and on its heels, hoping for some unexpected help to get a stop.

Wednesday's hearing in front of the U.S. Court of Appeals for the 3rd Circuit in Philadelphia (was) the next step in the Johnson v. NCAA case, in which several former college athletes argue they should have been paid an hourly wage like other student workers on their campuses. The NCAA contends that its business is unique and that the normal rules that determine whether someone fits the definition of an employee don't make sense for college athletes. The appellate judges will eventually decide whether the standard tests for employee status should be applied to college athletes and their schools."

>> Court Awareness: "Filed by former Villanova football player Trey Johnson, this case argues that college athletes fit the definition of an employee and have been denied rights that are protected in the Fair Labor Standards Act (FLSA). Those rights include making a minimum hourly wage and overtime pay."

>> Counterpoint: "The NCAA and its lawyers have argued in court documents that playing a sport in college is not work done in exchange for compensation. They say that it is instead part of the educational experience for athletes on campus. To make athletes employees of their school, some members have argued, is not affordable for most college athletic departments."

>> What They're Saying: "There is nuance in the argument, but it just looks bad. It's tone-deaf," sports attorney Mit Winter said. "The people who work in the NCAA are smart people. They had to have known and considered the PR aspect of it. They probably just determined: This is the argument we have to make to put forth our best arguments."

>> Be Smart: "NCAA members are hoping that the arrival of the organization's new president - former Massachusetts Gov. Charlie Baker - will help them make some friends on Capitol Hill when he starts his tenure March 1."

>> Read More
A MESSAGE FROM SOCIAL BEE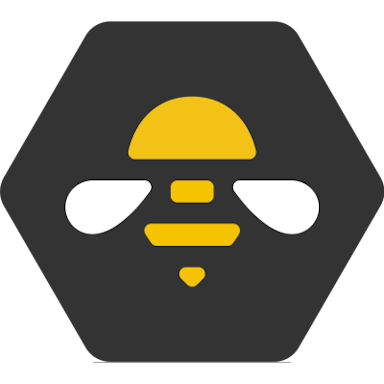 Smart & affordable social media management
1️⃣ Our affiliate program offers you:
a. 20% recurring (monthly) commission on every tool plan sale
b. 10% recurring (monthly) commission on every Concierge Service sale

2️⃣ Cookie duration: 90 days
3️⃣ Additional one-time rewards
4️⃣ Dedicated account manager
5️⃣ Free resources to promote SocialBee
6️⃣ 14-day free trial with discounts to get started
BASKETBALL (W)
2. Regional Rankings


The only rankings that really matter ... the NCAA DIII women's basketball committee's regional rankings, were released on Wednesday. Here are the top three teams per region.

I: Tufts, Trinity, Amherst
II: Smith, Babson, Rhode Island College
III: Ithaca, New Paltz, Rochester
IV: NYU, Stevens, DeSales
V: Scranton, Messiah, Elizabethtown
VI: Christopher Newport, Mary Washington, Emory
VII: Ohio Northern, Baldwin Wallace, Hope
VIII: Transylvania, Washington U., Chicago
IX: UW-Whitewater, Loras, UW-Eau Claire
X: Trinity, Hardin-Simmons, Puget Sound

>> Complete Rankings
ICE HOCKEY (M/W)
3. PairWise Rankings

The PairWise Ranking is a system which attempts to mimic the method used by the NCAA Selection Committee to determine participants for the NCAA Division III hockey tournament. The PWR compares all teams by these criteria: record against common opponents, head-to-head competition, and the RPI.

Women
Amherst, 19-2
Plattsburgh, 21-2
UW-River Falls, 21-2
Gustavus Adolphus, 20-3
Hamilton, 17-3-2
Adrian, 20-3
Middlebury, 14-5-3
Colby, 14-6
Elmira, 19-5
Cortland, 17-6
>> Complete Rankings

Men
Utica, 20-2-1
Endicott, 19-1-2
Hobart, 23-2
Curry, 18-4-1
Adrian, 19-4-2
Plymouth State, 19-3-1
Plattsburgh, 17-5-2
U. of New England, 16-5-2
Norwich, 18-5-2
UW-Stevens Point, 16-5-4
>> Complete Rankings
A MESSAGE FROM MORNING BREW

2.6 million people wake up to this newsletter every morning

There's a reason over 2.6 million people start their day with Morning Brew - the daily email that delivers the latest news from Wall Street to Silicon Valley. Business news doesn't have to be dry and dense...make your mornings more enjoyable, for free.

NCAA
4. Lehe Named VP of Communications


Incoming NCAA President Charlie Baker announced today the appointment of Gina Lehe as vice president of communications, effective March 1. Lehe has served as interim senior vice president since July 2022.

Lehe will continue to oversee communications strategy for the national office and will report to Tim Buckley, named senior vice president of external affairs."

>> Background: "Lehe joined the NCAA staff in November 2019 as the managing director of communications, brand and strategy after a more than 20-year career in the college football bowl system. During her short tenure at the NCAA, Lehe has implemented a collaborative brand vision and helped navigate the communications landscape throughout the pandemic. Among her achievements include a brand refresh, a newly redesigned website, and the creation of the NCAA Social Series."

>> What They're Saying: "Gina has proven herself to be a strong leader with exceptional skills as a communications strategist and I am proud to have her as a member of my team," said Baker.

>> Continue Reading
NEWS
5. Lightning Round
News
Connecticut Gov. Ned Lamont has directed substantial cuts to higher ed in his state-budget proposal for the 2024 fiscal year. Colleges received more than $76 billion from three Covid-relief measures passed by Congress in 2020 and 2021. But that aid has mostly run out and will end entirely in a few months, leaving some colleges scrambling to find funding to cover the rising cost of operations.

Enrollment has declined dramatically at Whittier College. The president says she has a plan to fix it, but critics question the progress and her leadership amid change at the college. "The whole athletic department is concerned, and rightly so," said a current athletics department employee who requested anonymity to discuss this matter.

A new report by the American Jewish Committee, an advocacy organization, found that more than a quarter of current and recent Jewish college students, 26 percent, faced barriers or were told not to when they wanted to take time off from class to observe Jewish holidays.
Happy Birthday
Cake and candles for Olivia Tidmore, assistant volleyball coach, Covenant.
Do you know someone celebrating a birthday soon? Drop us a line at D3Playbook@gmail.com.
Copyright © 2022, D3Playbook.com All rights reserved.