written by STEVE ULRICH
your must-read briefing on what's driving the day in NCAA Division III
>> Good Morning DIII! Happy Tuesday.

>> Do Your Record Books Need An Update? Email us. We have solutions.

>> Thanks for reading D3Playbook. Help us keep this site free. Support D3Playbook and click on our advertisers' links.

TOP STORY
1. Why One Wealthy College Says Yes to Cuts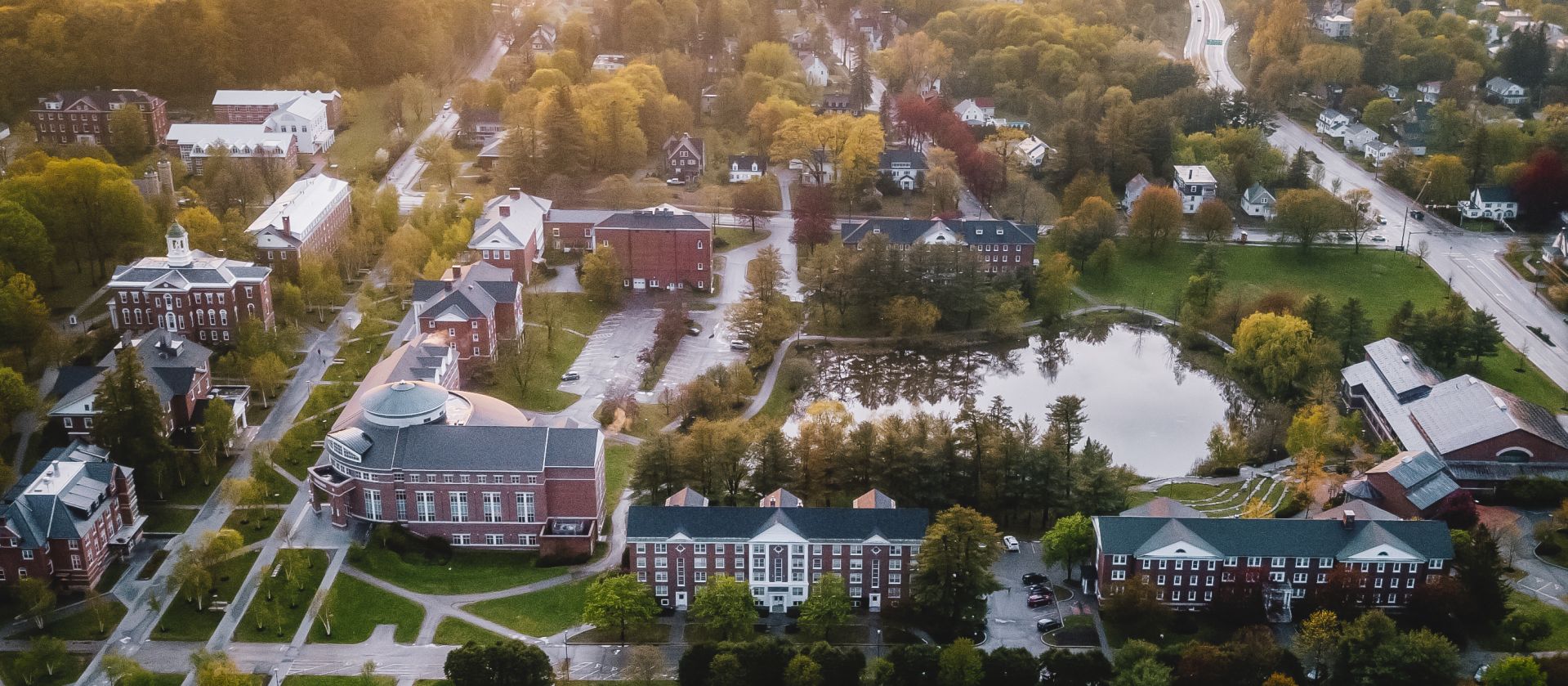 by Dan Bauman, Chronicle of Higher Education

"Bates College occupies a fairly rarefied perch in higher education. Around half the freshmen who attend the small private college in Maine pay the full $78,000 price tag for tuition and room and board. It boasts a 14-percent acceptance rate, has increased its application volume by 41 percent over the past decade, and maintains an endowment valued at over $400 million.

And so it raised eyebrows last week when Bates announced that it would be cutting its programmatic, non-personnel spending by 5 percent this year. Typically, institutional announcements about the need to cut costs tend to be accompanied by dire warnings about the financial road ahead. But this doesn't seem to be the case at Bates, where Geoffrey S. Swift, the vice president for finance and administration, described the college's financial fundamentals as healthy."

>> Takeaways: Yes, Bates is financially strong, but the effects of inflation are real. In the past three years, the school's operating costs have grown by $15 million. Meanwhile, tuition has not risen as fast as inflation, leading to spending cuts.

>> What They're Saying: "It may seem contradictory to hear that the college is financially strong, while also communicating increasing economic stress," Swift acknowledged. "We are experiencing pressure on health care, utilities, food, travel, and other core costs that are growing faster than our ability to increase revenues."

>> Reality Check: "The cost of paying staff has increased as well. According to the Bureau of Labor Statistics, wages and salaries for higher ed's work force rose nearly 4 percent between the third quarters of 2021 and 2022, though for workers, the buying power of their pay actually fell by 4 percent during the same period."

>> Keep Reading
A MESSAGE FROM HUDL/BLUEFRAME TECHNOLOGY
Ready to stream like a pro this season? With Hudl (formerly BlueFrame), powerful broadcasting tools meet the advanced capture capabilities of Hudl Focus, bringing your program unmatched opportunities to generate revenue and connect with your fans. Plus, you get the flexibility to select the streaming option that makes the most sense for your school. [Learn More]
BASKETBALL (M)
2. 29 Named to Bevo Francis Watchlist


Small College Basketball and the National Awards Committee has announced the Bevo Francis Award Top 100 Watch List for 2022-23.

The award is presented to the top small college basketball player in the nation, covering Divisions II and III, as well as the NAIA. The list will be cut to 50 on Feb. 15 and 25 on March 15. The winner will be announced on April 3.

Wheaton (Ill.) grad Aston Francis is the lone DIII recipient in the award's six-year history.

Division III Players on the Watch List include:
Ethan Anderson, UW-La Crosse
Raheem Anthony, Saint Mary's (Minn.)
Octavio Brito, Keene State
Levi Borchert, UW-Oshkosh
Fillip Bulatovic, Carthage
DJ Campbell, Stockton
Jamal Cannaday, Bryn Athyn
Dan Carr, Augustana
Luke Chicone, John Carroll
Daniel Cook, St. John Fisher
Tyson Cruickshank, Wheaton (Ill.)
Vinny DeAngelo, Swarthmore
Omari DeVeaux, Virginia Wesleyan
Austin Grunder, Cortland
Jesse Hafemeister, Catholic
Matt Helwig, North Central (Ill.)
Jahn Hines, Christopher Newport
Jarred Houston, Emerson
Jeff Hunter, Keene State
Josiah Johnson, Mary Hardin-Baylor
Peter Lash, Nebraska Wesleyan
Miles Mallory, Randolph-Macon
Cody Mitchell, Illinois Wesleyan
Brendan Mora, Pomona-Pitzer
Christian Parker, Mount Union
Logan Pearson, UW-Platteville
Alex Sobel, Middlebury
Josh Talbert, Randolph-Macon
Ryan Thissen, Saint John's
ICE HOCKEY
3. Still The Same
All 10 teams remained in place in this week's USCHO.com DIII men's ice hockey poll with the addition of Curry joining UW-Stevens Point in a tie for the 10th spot.
Hobart (17), 16-1
Utica (2), 12-2-1
Adrian (1), 14-2-1
Endicott, 14-1
Norwich, 13-3-1
Oswego, 11-5-1
Aurora, 14-3-2
Geneseo, 10-4-2
St. Norbert, 11-5-1
Curry, 13-2 | UW-Stevens Point, 9-2-3 (tie)
>> Complete Poll

Just some minor shuffling in this week's USCHO.com DIII women's ice hockey with the top five teams holding onto their position.
Gustavus Adolphus (15), 13-1
UW-River Falls (5), 14-2
Plattsburgh State, 14-2
Amherst, 13-1
Adrian, 14-1
Middlebury. 8-4-1
Hamilton, 11-3
Norwich, 10-4-1 (tie)
UW-Eau Claire, 13-3 (tie)
Colby, 8-4
>> Complete Poll

A MESSAGE FROM MORNING BREW

2.6 million people wake up to this newsletter every morning

There's a reason over 2.6 million people start their day with Morning Brew - the daily email that delivers the latest news from Wall Street to Silicon Valley. Business news doesn't have to be dry and dense...make your mornings more enjoyable, for free.

BASKETBALL
4. Jays Sit Atop Poll


The top six teams remain in their same position in the latest D3hoops.com men's basketball poll. Swarthmore joins the top 10, while Case Western Reserve drops 12 spots and out of the elite group.
St. Joseph's, Conn. (19), 15-0
Randolph-Macon (6), 15-1
Mount Union, 14-1
Keene State, 15-0
Christopher Newport, 16-3
Williams, 15-1
Rochester, 12-2
Wheaton, Ill., 14-2
John Carroll, 13-2
Swarthmore, 14-1
>> Complete Poll

BASKETBALL (W)
5. New No. 1 For Women


Trinity University rose to the No.1 spot in the latest D3hoops.com women's basketball poll after previously top-ranked NYU dropped a pair of UAA games over the weekend.
Trinity, Texas (17), 17-0
Transylvania (6), 16-0
Christopher Newport (2), 16-0
Scranton, 13-0
Smith, 14-1
DeSales, 15-0
Rochester, 13-1
New York U., 11-2
Hope, 14-2
Chicago, 13-1
>> Complete Poll

STREAMING
6. What to Watch

What we're watching online this Tuesday night. All times EST


WIH: #8 Norwich (10-4-1) at #4 Amherst (13-1), 7p
The Mammoths have won 12 straight since a loss to Hamilton on Nov. 19.

NEWS
7. Lightning Round
News
Players on the Albion men's basketball team said rebuilding their relationship with head coach Jody May might be difficult after May's repeated use of a racial slur at a team practice. The players also said that the relationship between the team and the college is strained.
Happy Birthday
Cake and candles for Jacqueline Nicholson, Executive Director of Athletics, RIT, and Brian Oswald, Board chair, Moravian.

Do you know of someone celebrating an upcoming birthday? Drop us a line at D3Playbook@gmail.com
Copyright © 2022, D3Playbook.com All rights reserved.