written by STEVE ULRICH
your must-read briefing on what's driving the day in NCAA Division III
>> Monday, Monday.

>> Thanks for reading D3Playbook. Help us keep this site free. Support our advertisers and click on their links.

TOP STORY
1. Tough Weekend For No. 1's

Augsburg photo by Kevin Healy

So you want your team to be ranked No. 1?

The door may be open today after losses by the top-ranked teams in Division III ice hockey.

The Elmira College men defeated Hobart, 7-5, a night after suffering a 7-0 whitewashing at the hands of the Statesmen. Chance Gorman scored four times for the Soaring Eagles on a night when the school celebrated 50 years of hockey.

Nora Stepan scored an overtime goal to lift the Augsburg women past Gustavus Adolphus, 3-2, on Friday. The Gusties salvaged a split in the weekend set with a 4-0 win over Saturday. See the game-winner
A MESSAGE FROM MORNING BREW

2.6 million people wake up to this newsletter every morning

There's a reason over 2.6 million people start their day with Morning Brew - the daily email that delivers the latest news from Wall Street to Silicon Valley. Business news doesn't have to be dry and dense...make your mornings more enjoyable, for free.

TRACK AND FIELD
2. National Marks Fall On Saturday


Wesleyan (Conn,.) senior Grace Devanney set a NCAA Division III record in the 500 meters at the NYC Gotham Cup. She crossed the line in 1:14.17, breaking a 10-year-old mark by 0.14 seconds.




Mount Union senior Matt McBride established a DIII record time in the 600 meters at the SPIRE Midwest Open. He finished in 1:17.93 to erase an 11-year record performance.
#WhyD3
3. Ethnic Minority/Women's Internship Grant Providing Opportunities
by Corbin McGuire, NCAA

"Michelle Detwiler can explain in several ways why diversity is important — data, research, her experience as a basketball student-athlete at Eastern Nazarene, to name a few.

She chose to share an anecdote from her current role as the student-athlete development and experience coordinator at Washington University in St. Louis, a role made possible through the NCAA's Ethnic Minorities and Women's Internship Grant.

The pre-med major explained that she spent a lot of time at the doctor growing up but never saw a doctor who looked like her. It fueled her to be a small part of the solution for someone else."

>> Situational Awareness: She is "part of a group of more than 25 people who benefit annually from the NCAA's Ethnic Minorities and Women's Internship Grant. The grant is designed to provide financial assistance to the Division II and III member schools and conferences that are committed to enhancing ethnic minority and gender representation in entry-level athletics administrative positions."

>> The Big Picture: "The Ethnic Minorities and Women's Internship Grant also includes funding to attend an NCAA Convention — as well as additional professional development funding — where its recipients come together to network, learn and grow in their shared mission to provide the best student-athlete experience on their respective campuses."

>> What They're Saying: "It's imperative," said Stephen Peters, a former baseball player at The City College of New York now serving as the director of events management, facilities and student engagement at Mary Baldwin, of the grant's purpose. "Especially for those who want to work in college athletics but don't really know what they want to do, being able to be part of this grant and being able to see more people of color, see more people like us in those roles and being able to learn and grow in those positions … it's really important to have that professional development to be able to better assist student-athletes down the road and be a better administrator."

>> Read More
A MESSAGE FROM 1PASSWORD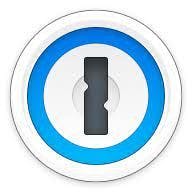 Productive businesses use 1Password to secure employees at scale

1Password is the world's most-loved password manager, with top ratings from G2Crowd and Trustpilot, and has been named top password manager by leading media outlets including Wired, The New York Times, and CNET.

BASKETBALL (W)
4. NE Non-Conference Showdown

A pair of one-loss teams square off tonight in Babson Park as No. 11 Babson (15-1) welcomes No. 17 Trinity, Conn. (16-1) to the Webster Center.


Watch LIVE at 6 p.m. ET
TRANSACTIONS

6. Comings and Goings
Copyright © 2022, D3Playbook.com All rights reserved.