written by STEVE ULRICH
your must-read briefing on what's driving the day in NCAA Division III
>> Monday, Monday. Congrats to Mount Union alum Nick Sirianni on leading the Eagles to the Super Bowl, as well to those D3 alums working on the staffs for the Birds and the Chiefs.

>> Thanks for reading D3Playbook. Help us keep this site free. Support our advertisers and click on their links.

TOP STORY
1. Phillip, Blaskowski Set National Marks

Phillip photo by Charity Byrd; Blaskowski photo by Andy McNeill

Two NCAA Division III indoor track and field marks fell by the wayside over the weekend as John Carroll's Alex Phillip and UW-La Crosse's Sam Blaskowski etched their names in the record books.

Phillip set a national standard in the 3,000 meters, crossing the line in 7:53.24 to take third place at the Boston U. Terrier Classic. He bettered the old mark of 7:54.48 set by Williams' Aidan Ryan a year ago.

Blaskowski erased a nine-year-old mark in the 200 meters, winning in 21.13 at the Aurora Grand Prix. UW-Eau Claire's Thurgood Dennis had held the old record of 21.27.
A MESSAGE FROM MORNING BREW

2.6 million people wake up to this newsletter every morning

There's a reason over 2.6 million people start their day with Morning Brew - the daily email that delivers the latest news from Wall Street to Silicon Valley. Business news doesn't have to be dry and dense...make your mornings more enjoyable, for free.

FINANCES
2. NCAA Generates $1.1B In Revenue

by Amanda Christovich, Front Office Sports

The NCAA raked in $1.14 billion in revenue in 2021-22, according to audited financial statements released this week.

That's just slightly less than the governing body earned in 2020-21 after bouncing back from a major pandemic shortfall.

However, Division I schools still received a larger share of revenue than they did in 2021 — the NCAA distributed $657 million to D-I programs, compared to $613.4 million the year prior."

>> Court Awareness: The NCAA contract with CBS and Turner for men's basketball contributed $870 million, while the deal with ESPN for 29 other championships including women's basketball earned $43.5 million.

>> What's Next: "The NCAA faces a major expense over the next few years: defending amateurism in court and in Congress with legal fees and lobbying expenses."

>> Continue Reading
>> Only Congress Can Fix The Lousy Business Of College Sports (Andrew Zimbalist, Smith College)
SWIMMING
3. It's Emory And Kenyon, Again
The latest CSCAA Division III top 25 dual-meet team rankings are out and the Emory men and Kenyon women continue to hold down the No. 1 position.

The Williams men made the month's biggest leap, jumping seven spots to No. 4, while the Connecticut College men went from receiving votes to No. 16. For the women, Case Western Reserve made the biggest leap - three slots to No. 15.

Men
Emory (19)
Kenyon (1)
Chicago
Williams
Washington U.
MIT
New York U.
Johns Hopkins
Denison
Carnegie Mellon

>> Conference Meets to Watch
NCAC (2-Kenyon, 9-Denison), Feb. 8-11
UAA (1-Emory, 3-Chicago, 5-Washington U, 7-NYU, 10-Carnegie Mellon, 15-CWRU), Feb. 9-11
MIAA (12-Calvin, 20-Hope), Feb. 15-18
SCIAC (11-Pomona-Pitzer, 17-Claremont-M-S, RV-Caltech), Feb. 15-18
NESCAC (4-Williams, 13-Tufts, 16-Conn College, 19-Amherst, RV-Bates, Colby), Feb. 16-19
Women
Kenyon
Emory
Williams
Denison
Chicago
Tufts
MIT
NYU
Pomona-Pitzer
Johns Hopkins
>> Conference Meets to Watch
NCAC (1-Kenyon, 4-Denison), Feb. 8-11
UAA (2-Emory, 5-Chicago, 8-NYU, 11-Carnegie Mellon, 13-Washington U, 15-CWRU), Feb. 9-11
NESCAC (3-Williams, 6-Tufts, 16-Bowdoin, 22-Bates, 23-Amherst), Feb. 9-12
MIAA (12-Hope, 19-Calvin), Feb. 15-18
SCIAC (9-Pomona-Pitzer, 14-Claremont-M-S), Feb. 15-18
NEWMAC (7-MIT, 20-Wheaton, Coast Guard), Feb. 16-19
Centennial (18-Swarthmore, RV-Gettysburg, F&M), Feb. 16-19

>> Complete Polls
A MESSAGE FROM 1PASSWORD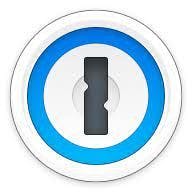 Productive businesses use 1Password to secure employees at scale

1Password is the world's most-loved password manager, with top ratings from G2Crowd and Trustpilot, and has been named top password manager by leading media outlets including Wired, The New York Times, and CNET.

OPINION
4. B-SC Alum Asking Hard Questions

by Jim Owens, AL.com | photo by Bernard Troncale

"As a 1982 graduate of Birmingham-Southern College, it pains me to see the financial condition it has fallen into that now threatens its viability as an institution. I count my four years on The Hilltop as some of the most formative and enjoyable years of my life. There, I learned much about myself and much about the world.

One of the most significant things I learned there was that learning how to think for oneself is an essential component of being well-educated. So, despite my appreciation for my experience at BSC, it might surprise you to find I'm skeptical of the notion that public funds should be used to create some bridge to the future for my alma mater.

Make no mistake, I love the people and mission of Birmingham-Southern. I also believe there's an incredible value in a liberal arts education for many of us. Yet I'm not convinced of the arguments I've heard suggesting the City of Birmingham and the State of Alabama should bail out the College."

>> Key Questions: "How did the Board of Trustees continue to approve budgets, which I assume they did, without acting long before circumstances became so dire? What specific steps, if any, did leadership take to increase revenue and decrease expenses over the last eight years? Finally, has the College co-mingled restricted endowment funds with unrestricted operating funds to keep it afloat."

>> The Key Stat: "There is no doubt Birmingham-Southern is a vital contributor to Birmingham and our state. But such contributions do not grant it a right to exist in perpetuity. Private educational institutions, like private enterprise, must offer a value proposition that is attractive to both community stakeholders and students alike."

>> Read More
NEWS
5. Lightning Round
Wrestling
The North Central (Ill.) men won the 31-team Pete Willson Invitational hosted by Wheaton (Ill.), edging UW-Eau Claire, 136-125. The Cardinals used their team depth, as NCC did not have an individual champion but recorded a second and three thirds.

The Cardinal women brought home the inaugural CCIW championship, winning eight weight classes to easily outpoint runner-up Aurora.
Ice Hockey (M)
Swimming
Happy Birthday
Cake and candles for Bill Regan, Managing Director, NCAA; Clare Doyle, head rowing coach, Smith; Christopher Sykes, head swimming coach, Illinois College; Ethan Adlfinger, assistant cross country/track and field coach, Loras.

Do you know of someone celebrating a birthday soon? Drop us a line at D3Playbook@gmail.com.
TRANSACTIONS

6. Comings and Goings
Copyright © 2022, D3Playbook.com All rights reserved.