written by STEVE ULRICH
your must-read briefing on what's driving the day in NCAA Division III
>> Good Wednesday Morning. Make it a great day.

>> Thanks for reading D3Playbook. Please refer a friend or two. Tell them what they are missing.

TOP STORY
1. NCAA Needs New Revenue But Won't Be Coming From Football

by Rachel Bachman, Wall Street Journal

"College football is one of the hottest properties in broadcasting. The Big Ten Conference recently made a deal for more than $1 billion a year with several networks, mostly to air its football games. The College Football Playoff is expected to grow substantially from its current $470 million-a-year deal when it expands to 12 teams after the 2024 season, and further increase the value under its next deal two years later.

So when the National Collegiate Athletic Association said last week that increasing its revenue is a top goal, it may not have seemed like a major challenge. But that's not the way things work in big-time college football, whose leading conferences legally aren't required to share a dime of their burgeoning riches with the NCAA.

Now, however, some voices in college sports are making more strident calls for football to devote some of its rapidly growing bounty to defraying the costs of running the NCAA."

>> Running Through The Progression: "Big East commissioner Val Ackerman said the NCAA uses some of its revenue—most of which comes from the sale of lucrative broadcast rights for its men's basketball tournament—to pay for "tens of millions of dollars in national football expenses." That money, she said, is spent in areas like legal defenses, enforcement services, health and safety research and minority leadership development."

>> Reality Check: "The idea of football sharing some of its revenue with the NCAA also has a powerful opponent in Greg Sankey, commissioner of the Southeastern Conference, winners of six of the nine College Football Playoff championships."

>> What They're Saying: "The NCAA is putting up a lot of resources and lots of costs and yet they're not getting compensated for this," said Tom McMillen, president and CEO of the Lead1 organization that represents directors of athletic departments in the football bowl subdivision."

>> Continue Reading
A MESSAGE FROM MORNING BREW

2.6 million people wake up to this newsletter every morning

There's a reason over 2.6 million people start their day with Morning Brew - the daily email that delivers the latest news from Wall Street to Silicon Valley. Business news doesn't have to be dry and dense...make your mornings more enjoyable, for free.
ENROLLMENT
2. The Appeal of Early Decision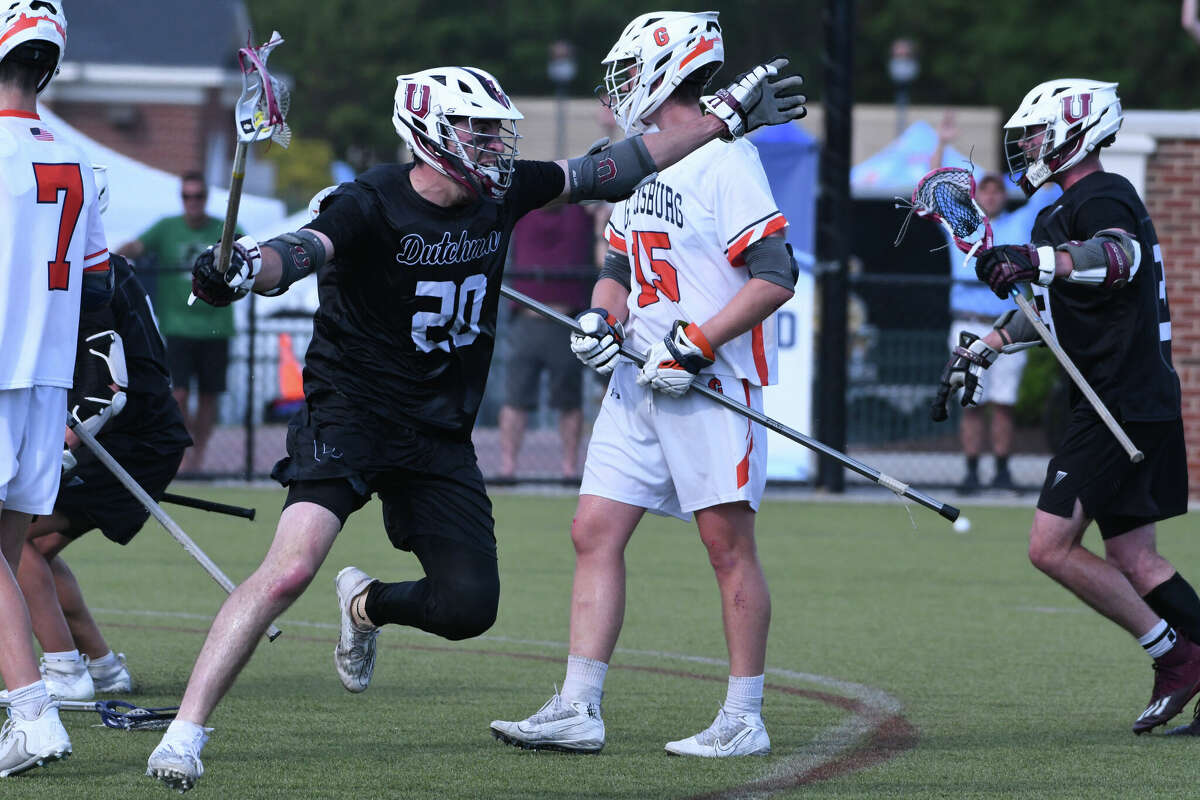 by Scott Jaschik, Inside Higher Ed

"At Barnard College in December, the institution counted 1,671 early-decision applicants for the Class of 2027, easily breaking a record that had been set a year earlier. This year, the number of early-decision applicants at the college was up 11 percent, and last year it was up 17 percent.

Barnard's experience is notable but not unique.

Consider Emory University, which admitted 903 students in December via early decision, in which applicants commit to enrolling if admitted. Emory received 2,414 early applicants.

The plans allow colleges to lock up a significant share of students in their incoming classes. But they have become quite controversial (although not to the applicants)."

>> Situational Awareness: "The norm used to be the early-admissions programs were just for small numbers of students, and a college would admit maybe 20 or 30 percent of its students that way. But in recent years, many colleges have taken to admitting more than half of their classes early. Critics say the obligation to enroll makes early decision more difficult for low-income students who would benefit from comparing aid packages."

>> The Key Stat: "According to a review of Common Data Set reports submitted by institutions of higher education, students from the wealthiest zip codes are twice as likely to apply early decision. International students are three times as likely to apply early decision. Those who attend private schools are three and a half times as likely to apply early as their public school counterparts."

>> Read More
TENNIS
3. Chicago, Claremont Head Preseason Polls

The Intercollegiate Tennis Association ("ITA") released the NCAA Division III Men's and Women's Preseason Top 40 Coaches Poll and Top 10 Regional Rankings.

Men
Chicago
Case Western Reserve
Middlebury
Tufts
Claremont-M-S
Williams
Washington (Mo.)
North Carolina Wesleyan
Pomona-Pitzer
Emory
>> Complete Rankings

Women
Claremont-M-S
Chicago
Wesleyan (Conn.)
Pomona-Pitzer
Middlebury
MIT
Amherst
Tufts
Emory
Sewanee
>> Complete Rankings
A MESSAGE FROM THE GIST

Women-led and written by women
Covers the biggest headlines in men's & women's sports
Provides a refreshing female voice and perspective on sports
And it's free
STREAMING
4. Wednesday Watchlist

What we are watching online tonight. Game times are Eastern Time.


WBB: #6 Scranton (15-0) at Drew (13-1), 7p

WBB: #8 Smith (14-1) at WPI (11-3), 7p

WBB: #10 DeSales (15-0) at Stevens (14-2), 7p

MBB: Amherst (6-9) at #6 Williams (15-1), 7p

MBB: Roanoke (14-2) at #17 Guilford (13-3), 7p

MBB: #15 Claremont-M-S (13-2) at Redlands (12-3), 10p

WIH: Augsburg (9-4-1) at #8 UW-Eau Claire (13-3), 8p

TRANSACTIONS

6. Comings and Goings

Copyright © 2022, D3Playbook.com All rights reserved.