written by STEVE ULRICH
your must-read briefing on what's driving the day in NCAA Division III

>> It's Friday. We made it!

>> Do Your Record Books Need An Update? Email us. We have solutions.

>> Thanks for reading D3Playbook. Help us keep this site free. Support D3Playbook and our advertisers by clicking their links.

TOP STOR
1. NCAA Coach Well-Being Study

by Corbin McGuire, NCAA


"In an NCAA-led survey, more than 80 percent of head, assistant and associate coaches across all three divisions reported spending more time discussing mental health with student-athletes than they did before the COVID-19 pandemic. At high rates, coaches also reported personally facing mental health difficulties.

About one-third of coaches reported they "constantly" or "most every day" experienced mental exhaustion, feelings of being overwhelmed by all that they had to do, and sleep difficulties. In their responses, coaches cited pandemic-related factors, roster management challenges that include an evolving transfer landscape and additional eligibility, concerns about their job and athletics department budgets, and dealing with personal situations such as financial stress and child care."

>> Situational Awareness: "More than 6,000 coaches across all NCAA-sponsored sports completed the survey, which was conducted by NCAA research to better understand how coaches are supporting student-athletes as well as their own mental health. NCAA research also has conducted three student-athlete mental well-being surveys since the start of the pandemic."

>> Youth Won't Be Served: "Coaches 40 years old or younger reported higher rates of mental health concerns than their older peers. For example, 46% of coaches considered millennials (born 1981-96) and 44% considered part of Generation Z (born 1997-2012) reported near constant mental exhaustion as compared with 34% of Generation X (born 1965-80) and 19% of baby boomers (born between 1946-64)."

>> Of Note: "Additionally, coaches who identified as Black, Indigenous or people of color; female; or members of the LGBTQ+ community reported higher rates of mental health concerns, similar to data found in the student-athlete surveys."

>> Continue Reading
A MESSAGE FROM BRIGHT CELLARS

Discover Wines You Love

Bright Cellars is the monthly wine club that matches you with wine that you'll love, based on an algorithm that selects wines based on your taste preferences. Created to not only deliver excellent wine, but to also give the added bonus of learning about your wines and own tastes.


ICE HOCKEY
2. Turning Tragedy Into Awareness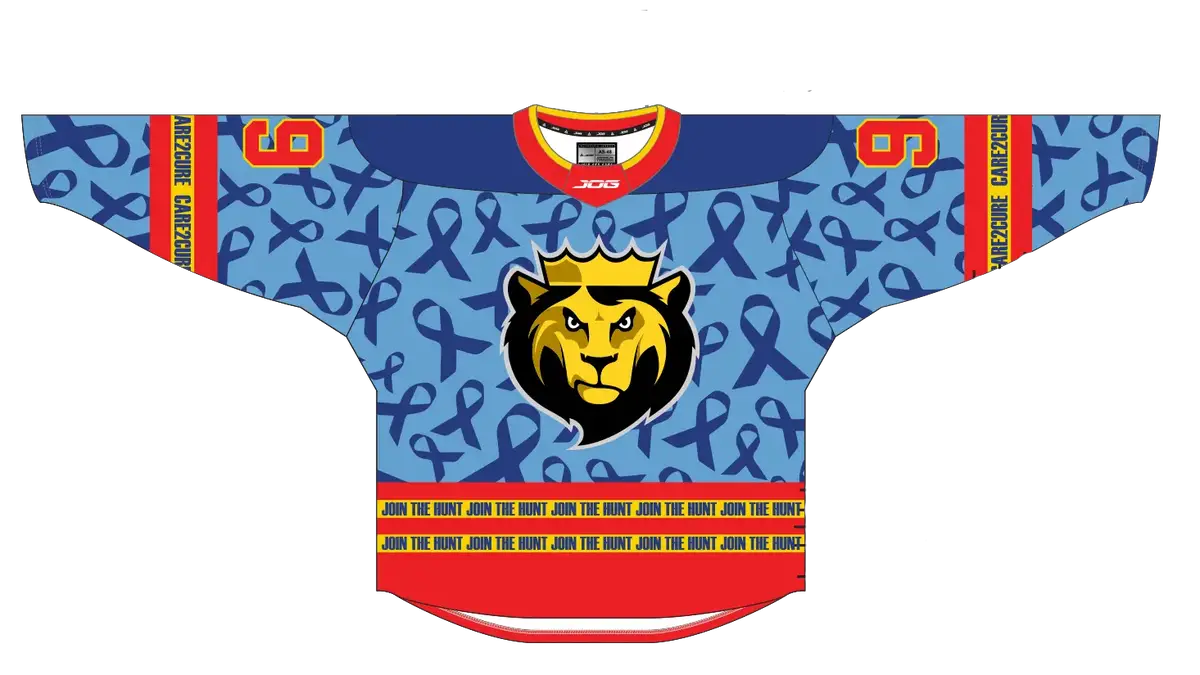 by Tim Costello, USCHO.com

"While the hockey world has long been known for its great philanthropy and support of many diverse charitable endeavors, a close connection to a cause always brings a clearer focus and engagement.

Sophomore Jack Cooper at King's (Pa.) College will be front and center when the hockey team hosts their Huntington's Disease Awareness Night on Friday in a game against Alvernia. As the primary organizer and sponsor for this year's fundraising event, Cooper is looking to shine light on the incurable disease that took the lives of both his grandfather and, last spring, his mother Carrie. With a 50/50 chance of inheriting the gene that causes the rare brain disease, Cooper wants to raise awareness and needed funds for research that may someday find a cure.

>> Ice Awareness: "Huntington's disease causes the progressive breakdown of nerve cells in the brain. It deteriorates a person's physical and mental abilities, usually during their prime working years and is ultimately fatal. The symptoms of HD are often described as having ALS, Parkinson's, and Alzheimer's diseases. – simultaneously."

>> What They're Saying: "We are all so immensely proud and supportive of Jack," noted head coach Tom Seravalli. "This is very personal for him and while he kept a lot of things close last spring when his mother passed, he is trying to make a positive out of this so that monies can go to research for a cure and awareness can open a dialogue on this particular disease."

>> Why It Matters: "We want to find a cure for the over 200,000 persons that may be carrying the genes and worried about passing it on to future generations," said Cooper. "I don't want young people to have to worry about their future children. Right now, I don't really want to know if I have it. I am focused on one day at a time and making the most of the opportunity on Friday night with the great support we have received through donations, auction items and everything around the event."

>> Read More
>> How You Can Help
A MESSAGE FROM THE GIST
Women-led and written by women
Covers the biggest headlines in men's & women's sports

Provides a refreshing female voice and perspective on sports
And it's free
ALUMNI
3. Who You Are vs. What You Do

Division III SAAC Chair Megan Koch of Colorado College and DIII Representative to the NCAA Board of Governors Isaiah Swann of UT Dallas join ADU's Tai M. Brown at the 2023 NCAA Convention for a conversation about navigating the transition out of collegiate sport.

Koch and Swann discuss the challenges of "retiring" from sport and the introspection and inner dialogue that occurs when taking the next step in their athletic and academic journeys. Koch explains the distinction between setting goals and finding purpose while Swann opens up about the process he went through to redefine his identity once his competitive athletic career was over.

>> Watch, courtesy of Athletic Director U
STREAMING
4. Weekend Watchlist

A weekend filled with great Division III action awaits. Here's what we are keeping an eye on.


Basketball (M)
Basketball (W)
Ice Hockey (M)
Ice Hockey (W)
Volleyball (M)
Wrestling (M)
Wrestling (W)
NEWS
5. Lightning Round
Wrestling (M)
News
Happy Birthday
Cake and candles for Sarah Turner, AMA assistant director, NCAA; Charlie Potts, assistant VP for student life, Gustavus Adolphus (Sat.); Amy Backus, retired AD, Case Western Reserve (Sun.); Patrick McGrail, assistant basketball coach, Rhodes; and Charles Huschka, football recruiting coordinator, Mary Hardin-Baylor (Sun.)

Do you know of someone celebrating a birthday soon? Drop us a line at D3Playbook@gmail.com.
TRANSACTIONS
6. Comings and Goings
Copyright © 2022, D3Playbook.com All rights reserved.