written by STEVE ULRICH
your must-read briefing on what's driving the day in NCAA Division III
>> Happy New Year to our DIII friends.

>> Looking For Conference Scheduling Help. Email us. We have answers to your scheduling questions.

>> Thanks for reading D3Playbook. Is your staff reading D3Playbook? Share the love and the info.

TOP STORY
1. Is Flag Football The Next Big Thing?

by Daniel Kaplan, The Athletic

"The quality of the NFL Pro Bowl saw such a decline in competitiveness and contact that it had become practically tackle-free in recent years. Now, it'll be just that with flag football the new format for the all-star game, with standouts like Patrick Mahomes, Jalen Hurts and Micah Parsons named to teams Wednesday night.

But while player safety, fan grumbling, and trying to avoid putting on a dud show factor into the change, there's another reason: The NFL increasingly sees flag football as good for business. The league, and its 32 teams, have been investing big-time in the contact-free version of the sport and the Pro Bowl is one way to shed more light on it with the game's biggest stars."

>> Why It Matters: "In addition to transforming the Pro Bowl from tackle into flag football, the league is aiding the push to get the tackle-free sport into the 2028 Summer Olympics and is in discussions with the NCAA about making female flag a sanctioned sport."

>> What They're Saying: "This is the future of the sport of football, where everyone can participate and enjoy the values that myself, my colleagues, my children that we learned through the sport," said Troy Vincent, the former NFL cornerback and the league's executive vice president of football operations who is spearheading the flag football initiative. "We've been in constant communication with the NCAA."

>> Editor's Note: This article was selected for publication prior to the Damar Hamlin injury last night. D3Playbook is not intending to make any kind of statement with the story's inclusion.

>> Keep Reading
A MESSAGE FROM HUDL/BLUEFRAME TECHNOLOGY
Ready to stream like a pro this season? With Hudl (formerly BlueFrame), powerful broadcasting tools meet the advanced capture capabilities of Hudl Focus, bringing your program unmatched opportunities to generate revenue and connect with your fans. Plus, you get the flexibility to select the streaming option that makes the most sense for your school. [Learn More]
FINANCES
2. Schools Will Regret A Tuition Reset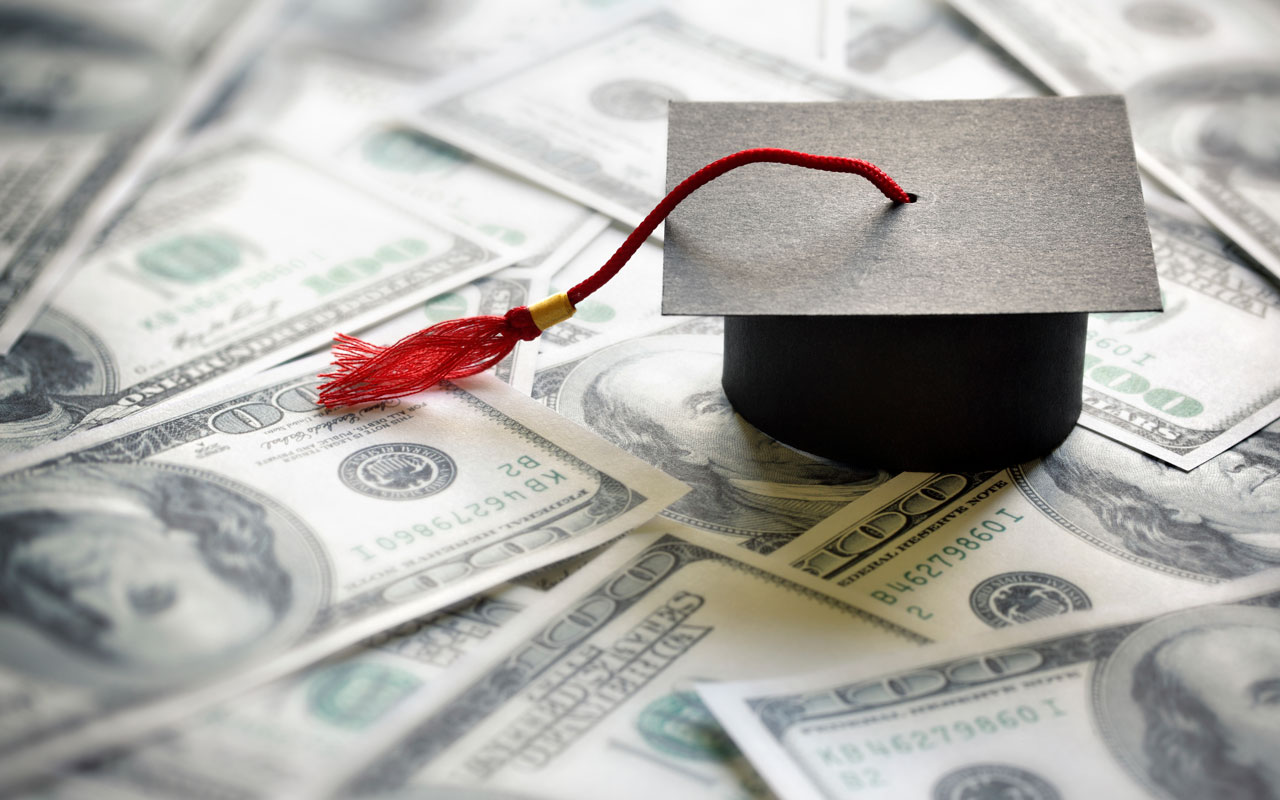 by Derek Newton, Forbes

"If you're not familiar with the term, "tuition reset" has been coined to describe when a college or university reduces the advertised tuition price to a universal baseline rather than an inflated, cushy number that leaves room for negotiated grants, loans and discounts.

For context, cars are usually priced the way most colleges are – there's a sticker price. But no one really pays it.

A handful of colleges have decided, in an effort to separate themselves from a competitive pack amid an increasingly limited supply of college-age students, to make themselves into true price options – the price is what you pay. They initiated tuition resets.

It's a gimmick, not a market adjustment. It's absolutely not "a sign tuition is too high" because the actual tuition is not changing."

>> Background: "Nationally, discounting is so common and so powerful that the average discount rate is now about 60%, as The Times noted. In other words, the average student pays only about 40% of what's advertised as the price of tuition."

>> The Big Picture: "Like it or not, in higher education, price is a proxy for quality and prestige. The better schools cost more. And the more expensive, more prestigious schools are in the highest demand. Exponentially more people want to go to Harvard or Columbia than the schools can accommodate and they're all willing to pay – or at least negotiate – inflated advertised tuition prices to do so."

>> The Bottom Line: "Once the attention leaves, schools will likely find that the students who are shopping for a degree by price will choose the cheapest option available, which won't be the school with an actual campus, a real college culture and tenured, quality faculty."

>> Continue Reading
ICE HOCKEY (M)
3. Statesmen Negotiate Top Spot

photo by Kevin Colton

The top seven teams remain in place in the latest USCHO.com Division III men's ice hockey poll.
Hobart (20), 13-0
Utica, 8-2-1
Adrian, 9-2-1
Augsburg, 7-3-1
St. Norbert, 9-3-1
Geneseo, 9-3-2
Endicott, 11-1
Oswego, 10-5
UW-Stevens Point, 7-1-4
Norwich, 9-3-1
>> Biscuit In The Basket: 1-Matus Spodniak (Adrian) 13 goals; T2-Garrett Hallford (Trine) 11; T2-Michael McChesney (St. Norbert) 11; T2-Nick Michel (Saint John's), 11; T5-three tied with 10.

>> Last Line of Defense: 1-Damon Beaver (Hobart), 96.9 save pct; 2-Dylan Meilun (UW-Superior), 95.8; 3-Austin Ryman (Bethel), 95.7; 4-Atticus Kelly (Endicott), 95.5; 5-Andrew Kormos (New England C.), 94.9.

>> Complete Poll
A MESSAGE FROM MORNING BREW

2.6 million people wake up to this newsletter every morning

There's a reason over 2.6 million people start their day with Morning Brew - the daily email that delivers the latest news from Wall Street to Silicon Valley. Business news doesn't have to be dry and dense...make your mornings more enjoyable, for free.

STREAMING
4. Tuesday Watchlist

What we are watching online tonight. Game times are Eastern Time.


WBB: #18 UC Santa Cruz (10-2) vs. East Texas Baptist (9-2), 3p | Presto

MBB: #20 Mary Washington (11-2) vs. Catholic (11-0), 5p | Team1 Sports

NEWS
5. Lightning Round
News
Millikin DE Alexander Perkins was the leading DIII vote-getter for the Cliff Harris Award, presented to the nation's small-college defensive football player of the year. Ferris State DE Caleb Murphy won the award.
Happy Birthday
Cake and candles for Waleed Farid, head basketball coach, Ithaca; Ryan Clark, athletic operations coordinator, MSOE; and Ken Keutmann, fan, Western New England.

Do you know of someone celebrating an upcoming birthday? Drop us a line at D3Playbook@gmail.com
TRANSACTIONS
6. Comings and Goings
Copyright © 2022, D3Playbook.com All rights reserved.