written by STEVE ULRICH
your must-read briefing on what's driving the day in NCAA Division III
>> Good Monday morning. It's Martin Luther King Jr. Day. A day for service.

>> Thanks for reading D3Playbook. Help us keep this site free. Support our advertisers and click on their links.

TOP STORY
1. Convention Review

by Justin Whitaker, NCAA

"Division III delegates gathered Saturday during the Division III business session, part of the 2023 NCAA Convention in San Antonio.

Twelve legislative proposals, one resolution and other motions and amendments were up for discussion among the 477 voting delegates.

What's New?
A membership-sponsored proposal was passed for each Division III multisport conference to have one representative on either the Presidents or Management Councils and for the conference's slot on either to alternate accordingly.

A new playing seasons structure for all sports besides football will be established that eliminates weeks as a measurement for a season. This establishes a traditional start and end date for fall and spring segments, increases the nontraditional segment interaction from 16 to 24 days, measures the winter sports season by 114 days with the flexibility to use eight days before or after the season, and measures seasons for sports such as golf, rowing and tennis by 114 days.

Starting with next year's Division III business session, the Student-Athlete Advisory Committee will receive one vote at NCAA Conventions.

Institutions may have public communications via social media with prospective student-athletes who have submitted financial deposits from May 1 to Jan. 1 of their senior year in high school.

Schools interested in joining the NCAA must have an invitation from an active Division III conference before applying for membership and must maintain affiliation during the membership process.

>> What They're Saying: "While no one can predict the future, I can assure that the governance structure is going to continue to be responsive and proactive as we meet the membership's needs," said Louise McCleary, vice president of Division III.

>> Continue Reading
A MESSAGE FROM MORNING BREW

2.6 million people wake up to this newsletter every morning

There's a reason over 2.6 million people start their day with Morning Brew - the daily email that delivers the latest news from Wall Street to Silicon Valley. Business news doesn't have to be dry and dense...make your mornings more enjoyable, for free.

COACHES
2. Trainers Quit After Concordia-Chicago Coach Keeps Job

by CBS Chicago

Four members of the Concordia University athletic training staff have resigned after the school ruled that head basketball coach Steve Kollar would keep his job.

Kollar was under investigation after six players were taken to the hospital and treated for rhabdomyolysis—a serious and sometimes life-threatening condition caused by muscle damage that is often connected to excessive exercise - following a strenuous practice.

Director of Athletics Pete Gnan wrote in a letter that all players affected have been released from the hospital. "The health of each student will be continuously assessed on an ongoing basis and will be used to determine when each is cleared to return to practice," Gnan said in the letter, according to CBS 2 Chicago. "Once student-athletes receive formal clearance to resume activity, they will enter into a gradual return to practice and game competition over a period of two weeks."

"We believe the intensity of the practice contributed to the students' illness when combined with other factors including, but not limited to, an immediate return to full activity after an extended break, cross-country travel, rest, hydration and nutrition," Gnan wrote.

>> Watch More From CBS Chicago
>> Read More From CBS Sports
#WhyD3
3. Elijah Davis, UNC Coach's Son, Carving Own Name at Lynchburg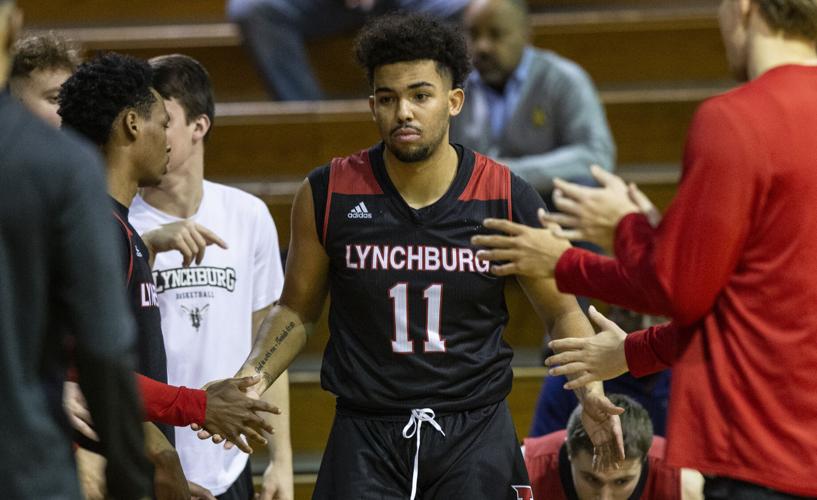 by John Dell, Winston-Salem Journal | photo by Woody Marshall

"When Elijah Davis started his sophomore year in the fall at the University of Lynchburg in Virginia, it took a little longer than usual to move in.

Davis, a guard on the Hornets' basketball team, made his mom and dad wait as he said hello to classmates and friends he hadn't seen in a while. He was in no rush. At a small college that has around 2,600 students, there's always a friend around every corner.

"He's like the mayor on campus," said Davis' coach, Hilliary Scott. "Hubert and Leslie were patient enough during the move-in because they knew Elijah was just being Elijah."

Hubert, by the way, is in his second year as the head coach of North Carolina's men's basketball program where all he did last season was guide the Tar Heels to the national championship game."

>> Court Awareness: "Elijah, who is 6-foot-4 and about 200 pounds, is a lot like his father in that he's a very good shooter who knows the game well. Hubert, who was born in Winston-Salem, played at North Carolina in the early 1990s and went on to have an outstanding NBA career and is still one of the top 3-pointer shooters in league history."

>> Quotable: "That's something I've always thought about, just to play with my best friend who is my dad," Elijah said about considering going to North Carolina as a walk-on where he could have also played for the junior varsity team. "I mean, that would have been amazing, but I feel like God has me here for a reason and I feel like He's showing me what I can do."

>> Of Note: "In a cool statistic in the Davis family, Hubert Sr. played at the Division II level, Hubert played at the Division I level and now Elijah is playing at the Division III level."

>> The Final Word: "He loves the coaching staff, and it just checks all the boxes for us as parents, and that's all you could really ask for. It just puts a smile on your face." - Hubert Davis

>> Keep Reading
A MESSAGE FROM 1PASSWORD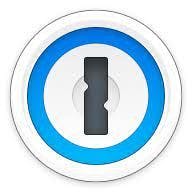 Productive businesses use 1Password to secure employees at scale

1Password is the world's most-loved password manager, with top ratings from G2Crowd and Trustpilot, and has been named top password manager by leading media outlets including Wired, The New York Times, and CNET.

BASKETBALL (W)
4. Sweet Home Chicago


No. 13 Chicago handed top-ranked New York University its first loss of the season, downing the Violets, 71-57.

The Maroons improved to 12-1 overall behind a 22-point, 10-rebound performance from Grace Hynes. The Chicago defense held NYU to just 32.8 percent shooting and outrebounded the visitors, 56-29.

>> Read More
NEWS
5. Lightning Round
Basketball
News
The Division III LGBTQ OneTeam Recognition Award was presented to Elise Morris, a Middlebury women's soccer student-athlete; Courtnie Prather, UC Santa Cruz senior associate director of athletics and recreation; and the Centennial Conference.

Jenn Dubow, executive director of the Southern California Intercollegiate Athletic Conference (SCIAC) was named president of the DIII Commissioners Association.
Happy Birthday
Cake and candles for Tim Calderwood, assistant AD, Benedictine.

Do you know of someone celebrating a birthday soon? Drop us a line at D3Playbook@gmail.com.
TRANSACTIONS

6. Comings and Goings
Copyright © 2022, D3Playbook.com All rights reserved.