written by STEVE ULRICH
your must-read briefing on what's driving the day in NCAA Division III
>> Good Monday morning. Let's make it a great week, shall we?

>> Thanks for reading D3Playbook. Does your conference need some scheduling assistance? We've got your answers. Email us.

TOP STORY
1. Concordia-Chicago Postpones Games After Players Hospitalized

by Kyle Boone, CBS Sports

"Five college basketball players were hospitalized and their head coach was "temporarily removed" after Concordia University, a Division III school in Chicago, ran a grueling practice that allegedly served as punishment for the players breaking the team's curfew. The players were hospitalized some time between Jan. 2 and Jan. 4, the school said. One remains hospitalized.

"It has been alleged by some that the intensity and difficulty of Saturday's practice was a direct consequence of the broken curfew earlier in the week," Concordia's athletic director Pete Gnan wrote in a letter to players and their parents. "Our athletics program has zero tolerance for harassment or retaliatory actions of any kind, and reporting mechanisms are in place for students, coaches and related staff," he added.

The school temporarily sidelined coach Steve Kollar and elevated assistant coach Rashaan Surles into the role of acting head coach after the incident."

>> Court Awareness: "A person familiar with the incident told CBS News that some players were suffering from conditions similar to lactic acidosis and rhabdomyolysis that led to hospitalization. Rhabdomyolysis, which can be caused by extreme physical exertion, can be fatal or result in permanent disability in some cases."

>> What They're Saying: "Usually you see this sort of stuff in the marathon runners, the soccer players, sort of the endurance athletes," said Dr. Christopher Hicks of Northwestern Medicine. Hicks, a former University of Illinois basketball player, now specializes in sports medicine and said it's rare to see so many college athletes hospitalized at once."

>> Keep Reading
A MESSAGE FROM MORNING BREW

2.6 million people wake up to this newsletter every morning

There's a reason over 2.6 million people start their day with Morning Brew - the daily email that delivers the latest news from Wall Street to Silicon Valley. Business news doesn't have to be dry and dense...make your mornings more enjoyable, for free.

BASKETBALL (M)
2. Albion Players Call For Coach's Firing

by Tony Paul, Detroit News

"Albion College head men's basketball coach Jody May has served a multi-game suspension after players allege he used a racial slur multiple times during a practice last month.

Ten players declined to suit up for Saturday's home game against Trine University, in large part because of inaction by the administration. Players want to continue the season without May as their head coach, according to notes kept by one upperclassmen player — notes that are endorsed by at least 16 players on the varsity roster, including those who played Saturday, multiple players told The News on Saturday. Two players confirmed the details and allegations in the notes, but did so anonymously for fear of retribution.

The college is standing by May, who is undergoing sensitivity training."

>> Background: The alleged incident occurred during a practice Dec. 28, when May kicked a player out of practice for jawing with another player. When a third player approached May and asked why only the one player had been kicked out of practice, May said, "He needed to be taught a lesson," according to notes kept by a player. May said the player he kicked out of practice, who is Black, had used a racial slur during a recent practice. According to notes kept by a player, May, who is White, repeated that slur four times during that practice, in the context of quoting the player who was kicked out of practice. The majority of Albion's roster is Black."

>> Quotable: "He had no awareness that he was in the wrong," wrote the player keeping notes on the situation. "It was almost as if he didn't know that he had made a mistake. He was asking me for a solution to his actions and what he should do. I was shocked that a man in his position didn't know what to do after saying the most derogatory, disrespectful and belittling word."

>> What's Next: "We respect the decisions of those student-athletes who have decided to sit out (Saturday's) game," said Mary Ann Sabo, spokesperson for Albion College. "We hope to continue the healing process through ongoing dialogue with these student-athletes."

>> Continue Reading
WRESTLING
3. Augsburg Wins Men's National Duals


For the eighth time in school history and third time in the last five tournaments, the Augsburg University men's wrestling team claimed the Division III title at the National Wrestling Coaches Association National Duals, scoring wins over the University of Wisconsin-La Crosse and Johnson and Wales University on Saturday.

Final
Augsburg d. Johnson and Wales, 35-8

Semifinals
Augsburg d. UW-La Crosse, 23-13
Johnson and Wales d. Wartburg, 21-19

Quarterfinals
Wartburg d. Baldwin Wallace, 24-15
Johnson and Wales d. North Central (Ill.), 22-18
UW-La Crosse d. Wabash, 30-13
Augsburg d. Loras, 24-12

>> Complete Results

The North Central (Ill.) women fell just short of a national duals crown, as King College pulled out a decision at 191 to edge the Cardinals, 23-21.

Final
King d. North Central, 23-21

Semifinals
North Central d. Colorado Mesa, 38-6

Quarterfinals
North Central d. Sacred Heart, 38-7
McKendree d. Augsburg, 30-10

>> Complete Results
A MESSAGE FROM 1440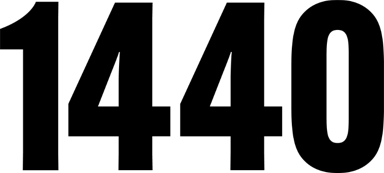 News Without Motives
1440 is the daily newsletter helping 2M+ Americans stay informed—it's news without motives, edited to be unbiased as humanly possible. The team at 1440 scours over 100+ sources so you don't have to. Culture, science, sports, politics, business, and everything in between - in a five-minute read each morning, 100% free.

ICE HOCKEY (M)
4. Norwich Topples No. 1 Hobart, 2-1


Brady Gaudette scored the go-ahead goal in the final minute of the second period and the Norwich defense made it stand up, handing top-ranked Hobart (14-1) its first loss of the season on Saturday night by a 2-1 count.

The 10th ranked Cadets (11-3-1) were outshot by the Statesmen, 37-18, but Norwich GK Drennen Atherton was up to the challenge, turning aside 17 third-period shots and 36 in all.

Hobart was the last remaining undefeated team in DIII men's hockey.

>> Read More
ALUMNI
5. Chong Set For Grand Slam Debut


Four-time NCAA Division III women's tennis singles champion Eudice Chong is set to compete in her first Grand Slam event - the 2023 Australian Open.

Chong's journey to a Grand Slam appearance has been an incredible ride that saw her Women's Tennis Association (WTA) ranking grow from No. 548 in the world at the end of 2018 to as high as No. 366 for a three-year run from 2019 through 2022 up to now where she has progressed to No. 214 heading into 2023.

A four-time ITA First Team All-American in both singles and doubles, Chong was a three-time NESCAC Player of the Year. She earned NESCAC First Team honors in both singles and doubles all four years of her career while she added a fifth national title to her resume, winning the NCAA Doubles Championship as a junior in 2017. Chong finished her career as Wesleyan's all-time leader in singles victories, amassing a 103-6 record in four seasons.

She took on Carol Zhao of Canada in a qualifying match on Sunday night.
NEWS
6. Lightning Round
Basketball
Happy Birthday
Cake and candles for St. Lawrence associate AD Franco Bari.

Do you know of someone celebrating a birthday soon? Drop us a line at D3Playbook@gmail.com.
TRANSACTIONS

7. Comings and Goings
Copyright © 2022, D3Playbook.com All rights reserved.