written by STEVE ULRICH
your must-read briefing on what's driving the day in NCAA Division III


>> Good Thursday Morning DIII. This will be our final Playbook before the holidays. We'll return on Thursday, December 29 for an update. May you and your loved ones have a safe, happy and healthy holiday.

>> Thanks for reading D3Playbook. Is your staff reading D3Playbook? Make like Ted Lasso and make the extra pass.

TOP STORY
1. Westra Heads Academic All-America Team


Calvin's Heidi Westra has been named the Academic All-America® Team Member of the Year for Division III women's volleyball by College Sports Communicators. The award goes along with her other accolades, including two-time first-team AVCA Division III All-American, 2021 Division III Player of the Year, two-time AVCA Great Lakes Region Player of the Year, two-time Michigan Intercollegiate Athletic Association MVP and three-time first-team All-MIAA.

Westra, an outside hitter/right-side hitter from Clarendon Hills, Ill., posted 4.68 kills, 3.16 digs, 0.63 blocks, 0.47 aces and 5.48 points per set with a .305 hitting percentage this season. Westra, a three-time MIAA Academic Honor Roll recipient, compiled a 3.72 GPA studying economics and business marketing.

The NCAA Division III Academic All-America® team included five 4.0 students. The eight student-athletes on the first team compiled a 3.916 average GPA.

First Team
Sydnei Avery, Aurora
Peyton Breissinger, Berry
Emma Conrad, Muskingum
Ottavia Personeni, MIT
Emily Rapach, Berry
Adriana Rodriguez, North Park
Heidi Westra, Calvin
Stella Yan, Carnegie Mellon

>> Complete Team
A MESSAGE FROM HUDL/BLUEFRAME TECHNOLOGY
Ready to stream like a pro this season? With Hudl (formerly BlueFrame), powerful broadcasting tools meet the advanced capture capabilities of Hudl Focus, bringing your program unmatched opportunities to generate revenue and connect with your fans. Plus, you get the flexibility to select the streaming option that makes the most sense for your school. [
Learn More
]
WRESTLING
2. Former Brockport Coach Sues NCAA

by Brian Sharp, WXXI News | photo by Colin Noftsier

"Former SUNY Brockport wrestling coach Don Murray is suing the NCAA, claiming a shoddy investigation orchestrated by the college ended his 50-year career.

Murray won five national titles and coached dozens of All-Americans before abruptly retiring last year.

His departure came after the college temporarily suspended the wrestling program over alleged COVID policy violations, and a few months before the NCAA banned Murray from coaching for three years and placed the program on probation for violating rules around team practices."

>> The Big Picture: "In an exhaustive, 40-page lawsuit, Murray ties all that to Athletic Director Eric Hart, who he claims had soured on him and the program. Hart and Vice President Kathryn Wilson wanted Murray out and the wrestling program dissolved, according to the suit."

>> What's Next: "He is suing to lift his coaching suspension and for monetary damages."

>> Keep Reading
>> Lawsuit
A MESSAGE FROM MORNING BREW

2.6 million people wake up to this newsletter every morning

There's a reason over 2.6 million people start their day with Morning Brew - the daily email that delivers the latest news from Wall Street to Silicon Valley. Business news doesn't have to be dry and dense...make your mornings more enjoyable, for free.

FINANCES
3. Western Connecticut In 'Crisis'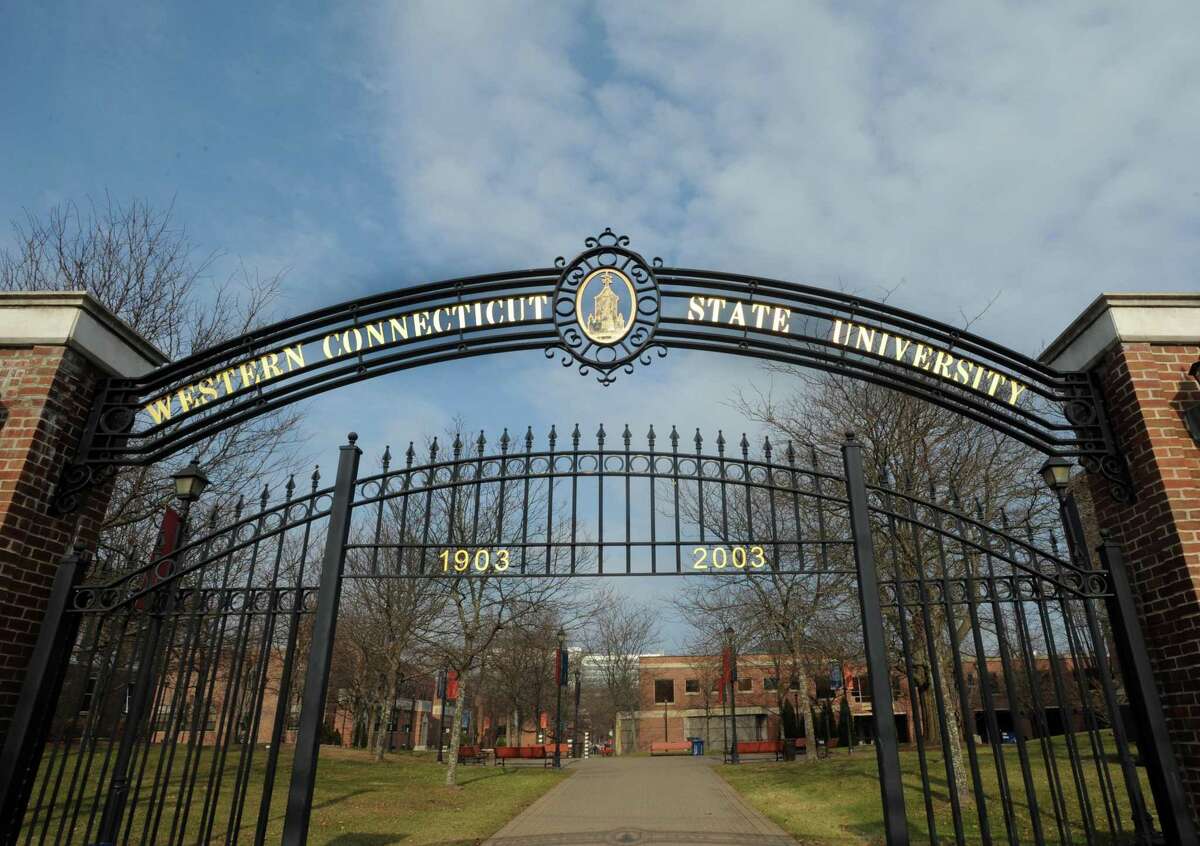 by Trevor Ballantyne, Danbury News-Times

"A new report describes Western Connecticut State University as an "institution in crisis," citing declining enrollment, a lack of identity and financial difficulties.

The 46-page document from a postsecondary education consultant urges the WSCU community to "act with a sense of urgency" to address these problems. The same consultant — the National Center for Higher Education Management Systems — issued an initial report in January 2022 that found the university faces "serious financial challenges" and recommended the university review its programs and curricula, among other suggestions.

Since then, former President John Clark resigned after he earned a vote of "no confidence" from faculty members furious over revelations that the state university's reserve funds had been depleted by 99 percent."

>> Reality Check: "Aside from recommendations to review certain majors and curriculum offerings, interim university president Paul Beran said he resonated with the proposal to decrease personnel expenditures by about $10 million and with the report's conclusions around a mismatch in the relationship between "who our students are and who we are serving versus how we are setup and established."

>> What They're Saying: "To me, the financial crisis is basically the result of three things: the decline in enrollment, which is happening everywhere, second is the lack of state funding — it has been flat for a long time — and third is really that we have many incompetent administrators," Rotua Lumbantobing, a professor of economics and president of the WSCU chapter of the American Association of University Professors, said.

>> Read More
BASEBALL
4. Gulls Top 2023 Preseason Poll

Salisbury is the preseason No. 1 team in Division III baseball according to Collegiate Baseball magazine.

The Sea Gulls outpointed LaGrange, Trinity (Texas) and Birmingham-Southern for the top spot in the 40-team listing.

Top 15
Salisbury
LaGrange
Trinity (Texas)
Birmingham-Southern
Chapman
UW-Whitewater
Eastern Connecticut
Marietta
Baldwin Wallace
Endicott
Arcadia
Rowan
Webster
Catholic
Oswego State

>> Complete Poll
NEWS
5. Lightning Round
News
Former Eastern Connecticut State University men's soccer All-America forward Patrick Agyemang was drafted in the first round of the Major League Soccer (MLS) SuperDraft by Charlotte FC Wednesday evening. He played two seasons at ECSU before finishing his college career at Rhode Island.
Happy Birthday
Cake and candles for our friend Karl Barkley, former basketball standout, Swarthmore; and Joe Pavlow, athletic director, Raritan Valley CC.

Do you know someone celebrating a birthday soon? Drop us a line at D3Playbook@gmail.com.
TRANSACTIONS

6. Comings and Goings
1 THING
7. Thank You


As we enter this holiday season, I would like to say thank you to everyone who supports D3Playbook. Some of you contributed with donations - I am deeply grateful. Some of you contributed with news - always welcome. And many of you offered words of encouragement which got me through tough times.

I would like to wish you and yours a safe, happy and healthy holiday season. We'll be back on December 29 and back to our regular schedule on January 3.
Copyright © 2022, D3Playbook.com All rights reserved.