written by STEVE ULRICH
your must-read briefing on what's driving the day in NCAA Division III


>> Good Thursday Morning DIII. Yep, just 10 days until Christmas.

>> Thanks for reading D3Playbook. Is your staff reading D3Playbook? Make like Ted Lasso and make the extra pass.

TOP STORY
1. The Tuition Reset

by Anemona Hartocollis, New York Times

"Over the last two years, applications at Colby-Sawyer College, a small, quaint assemblage of red brick buildings surrounded by three mountains, fell about 10 percent, hurt by the pandemic and by competition from less expensive public colleges across the Northeast.

Against that backdrop, Colby-Sawyer made what looks like a radical decision. It slashed the official price of tuition for the 2023-24 school year to $17,500, from about $46,000, a drop of 62 percent. Its published tuition is now only slightly higher than the cost of attending regional public universities.

Colby-Sawyer has joined a growing number of small, private colleges in what's called the tuition reset, which overhauls prices to reflect what most students actually pay after discounting through need-based and merit financial aid."

>> Situational Awareness: "The reset is part marketing move and part reality check. It is frank recognition among some lesser-known colleges that their prices are something of a feint. They are high in part to mimic the price tag of the most elite colleges and universities - suggesting that this is an education worth paying for - but, in reality, the prices are not based in fact. At Colby-Sawyer, every student gets a discount."

>> Reality Check: "Many private colleges are feeling pressure to fill their classes. They are competing for a dwindling number of college-age students, and face a growing skepticism about whether the degree — and its debt — is worth it."

>> The Big Picture: "In the last two years, several private schools have announced a tuition reset, including Lasell University in Newton, Mass., Washington & Jefferson in Washington, Pa., and Roanoke College in Salem, Va."

>> Quotable: "We're in that group of people who can't afford to go to college, yet we know that you need to go to college to make it in this world," said Kim Schusler whose oldest son is now a junior at Colby-Sawyer.

>> Continue Reading
A MESSAGE FROM HUDL/BLUEFRAME TECHNOLOGY
Ready to stream like a pro this season? With Hudl (formerly BlueFrame), powerful broadcasting tools meet the advanced capture capabilities of Hudl Focus, bringing your program unmatched opportunities to generate revenue and connect with your fans. Plus, you get the flexibility to select the streaming option that makes the most sense for your school. [
Learn More
]
ICE HOCKEY (M)
2. D3 World University Roster Announced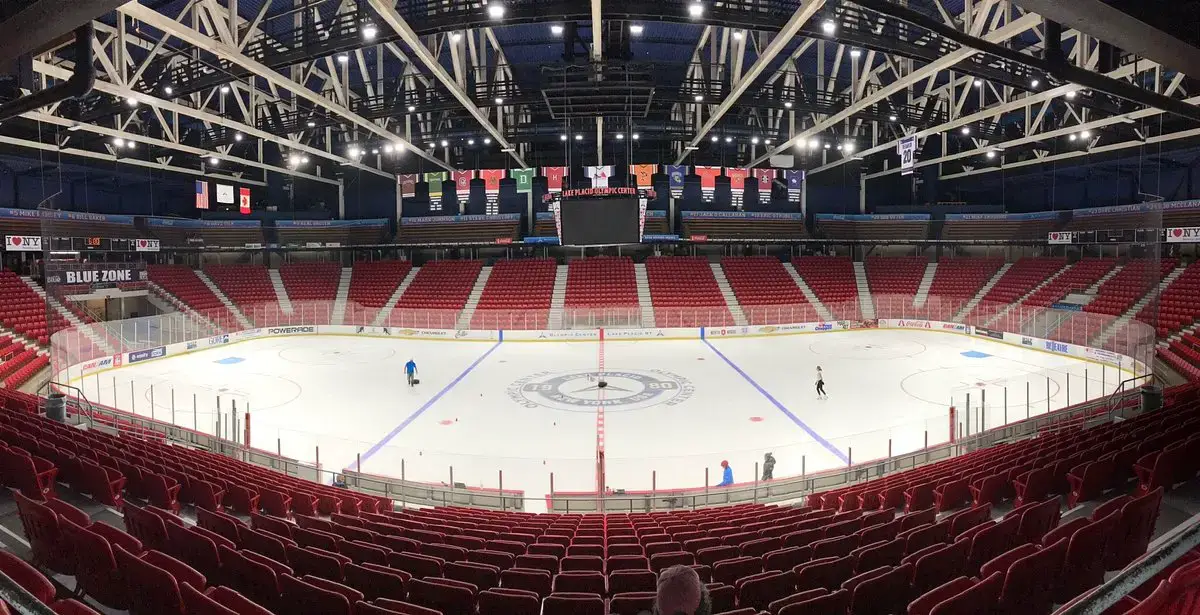 For the first time in the Winter World University Games, the USA men's ice hockey roster will be comprised by players from the D-III ranks across the country. The coaching staff, led by Hobart's Mark Taylor, has been analyzing their options and potential players to play in the two-week tournament which kicks off on January 11 in Lake Placid, New York.

>> What They're Saying: "This was a really difficult process for the staff," said Taylor. "We like the balance of the group and know there were enough players to interested that we could have made up two rosters.

Team USA Roster
GK-Dysen Skinner, UW-River Falls
GK-Evan Ruschil, Williams
GK-Ryan Kenny, Stevenson
D-Alex Sheehy, U. of New England
D-Jack Ring, Plattsburgh
D-Jaden Shields, Adrian
D-Mason Palmer, Augsburg
D-Cooper Swift, Hobart
D-Emmet Powell, Wesleyan
D-Brendan Maek, St. Norbert
F-Jack Jaunich, Aurora
F-Samuel Ruffin, Adrian
F-Michael McChesney, St. Norbert
F-Connor Szmul, UW-Eau Claire
F-Matt Hanewall, MSOE
F-Quinn Green, UW-Eau Claire
F-Zachary Heintz, Adrian
F-Peter Morgan, Geneseo
F-Luke Aquaro, Hobart
F-Clark Kerner, Norwich
F-Mitch Walinski, Salve Regina
F-Jonny Mulera, Salve Regina
F-Austin Master, Stevenson

Forward Adam Stacho from St. Norbert College will also play in the tournament representing Slovakia.

>> Read More
A MESSAGE FROM MORNING BREW

2.6 million people wake up to this newsletter every morning

There's a reason over 2.6 million people start their day with Morning Brew - the daily email that delivers the latest news from Wall Street to Silicon Valley. Business news doesn't have to be dry and dense...make your mornings more enjoyable, for free.

NCAA
3. 2023 Convention Attendance Requirement

As a reminder, per Bylaw 20.8.4.16 Convention and Regional Rules Seminar Attendance, each active member institution must be represented by an institutional staff member who is certified as a voting delegate and who votes for the institution at the NCAA Convention Division III business session.

While there will be a business session on both Friday and Saturday at this year's Convention, please note that casting a vote at the Friday business session will NOT satisfy the attendance requirement. Institutions must vote at the Saturday business session to satisfy Bylaw 20.8.4.16.

If you have questions regarding the Convention attendance requirement, please contact Eric Hartung.
NEWS
4. Lightning Round
News
Happy Birthday
Cake and candles for Jennifer Williams, fan, Piedmont.

Do you know someone celebrating a birthday soon? Drop us a line at D3Playbook@gmail.com.
TRANSACTIONS

5. Comings and Goings
Copyright © 2022, D3Playbook.com All rights reserved.