written by STEVE ULRICH
your must-read briefing on what's driving the day in NCAA Division III
>> Good Monday morning. Entering the homestretch of the fall semester.

>> Thanks for reading D3Playbook. Does your conference need some scheduling assistance? We've got your answers. Email us.

TOP STORY
1. Sweet Home Chicago


"University of Chicago's men's soccer program capped a historic, undefeated season as NCAA Division III Men's Soccer National Champions with a 2-0 victory over Williams College on Saturday afternoon.

Robbie Pino netted a long shot from 28 yards out in the 66' to put the Maroons ahead. Ryan Yetishefsky sealed the deal late with a long, rolling shot into an empty net to put the bow on UChicago's National Championship.

In the process, Head Coach Julianne Sitch became the first female head coach in history to lead an NCAA men's soccer program to a national title."

>> Field Awareness: "The title is the first for the men's soccer program, which now joins men's tennis (2022) as UChicago's two team national champion programs in the NCAA Division III era."

>> Quotable: "I think the moment that's going to stick with me is after Yeti scored that goal, we all ran over to that sideline, and it was all the alumni that we played with and we watched play in the past, and they all celebrated with us," remarked Griffin Wada. "That's a special moment, because we wouldn't be here without those guys."

>> What She Said: "The credit goes to the team—I mean, these guys have never had a female coach before, and they embraced me as one of their own," Sitch said after the game. "And for me, that will forever be a grateful moment.""

>> Continue Reading | Watch The Replay
A MESSAGE FROM MORNING BREW

2.6 million people wake up to this newsletter every morning

There's a reason over 2.6 million people start their day with Morning Brew - the daily email that delivers the latest news from Wall Street to Silicon Valley. Business news doesn't have to be dry and dense...make your mornings more enjoyable, for free.

SOCCER (W)
2. Blue Jays Rule Roost


"One thing was certain at the start of Sunday NCAA Division III Women's Soccer Championship Game; one team, either second-ranked Johns Hopkins or fourth-ranked Case Western, would walk away with its first-ever national championship.

Ninety tense minutes later, it was the Blue Jays who would add their name to the list of all-time champions as Johns Hopkins capped an unbeaten 23-0-2 campaign with a 2-1 win over the Spartans in a game that featured 33 combined shots, 12 combined saves and several near-misses for both teams.

Tied at the half, the Blue Jays needed just over four minutes of the second half to grab a 2-1 lead as they struck quickly in transition. Graduate student Breukelen Woodard sprung freshman Maria Romo-Nichols down the wing and she worked towards the area and cut back to middle of the field before slotting a perfect pass to a cutting Katie Sullivan who one-timed the feed just under the crossbar from 10 yards out."

>> Honors: Rachel Jackson was named the Most Outstanding Offensive Player of the championship and Kendall Dandridge grabbed Most Outstanding Defensive Player honors.

>> Read More | Watch the Replay
FOOTBALL
3. Favorites to Final Four

photo by Julie Drewes

The four favored teams rolled to victories in the quarterfinal round of the Division III football championship on Saturday.

No. 1 North Central d. No. 10 Ithaca, 48-7
QB Luke Lehnen accounted for five TDs - three through the air to WR Deangelo Hardy and two via his legs - as the defending national champion Cardinals moved onto the semifinals.
No. 3 Mary Hardin-Baylor d. No. 13 Bethel, 41-28
The Cru exploded for 28 unanswered fourth-period points to down the feisty Royals. RBs Aphonso Thomas and Kenneth Cormier each rushed for two TDs, while QB Kyle King threw for 276 yards and a score.
No. 2 Mount Union d. No. 14 Delaware Valley, 22-6
QB Braxton Plunk threw for 206 yards and two TDs while the Purple Raider defense limited the Aggies to just 239 total yards.
No. 12 Wartburg d. Aurora, 45-17
The Knights spotted the Spartans a 10-0 first-quarter lead before scoring 45 of the next 52 points. RB Hunter Clasen ran for 167 yards and found paydirt three times on the ground and once through the air.

Semifinals: Wartburg at Mount Union; Mary Hardin-Baylor at North Central

>> Keep Reading
A MESSAGE FROM 1440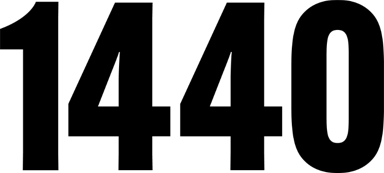 News Without Motives
1440 is the daily newsletter helping 2M+ Americans stay informed—it's news without motives, edited to be unbiased as humanly possible. The team at 1440 scours over 100+ sources so you don't have to. Culture, science, sports, politics, business, and everything in between - in a five-minute read each morning, 100% free.

BASKETBALL (W)
4. Rose-Hulman Cancels WBB Season

Rose-Hulman Institute of Technology has announced the cancellation of the remaining 2022-23 women's basketball season to protect the health and safety of student-athletes due to low roster numbers.

"After consultation with our athletic training staff and medical personnel, we are making the unfortunate decision to cancel the remainder of the 2022-23 women's basketball season. Our number one priority is our student-athletes, and this decision is being made to protect their health and safety," said athletic director Ayanna Tweedy.

Rose-Hulman administration will meet to determine next steps for the program next week."

>> Court Awareness: There are nine students on the 2022-23 roster that is available on the Rose-Hulman website. Seven participated in Saturday's 74-47 loss to No. 3 Transylvania.

>> Read More
CALENDAR
5. Upcoming Events

December
5 - Advisory Council
7 - Administrative Committee
13 - Championships Committee
15 - Convention Planning Subcommittee
15 - Membership Committee
16 - Football Championship, Annapolis MD
21 - Interpretations and Legislative Committee
NEWS
6. Lightning Round
News
Apologies to Pacific SID Jeff Rebello for his omission from the College Sports Communicators Thirty Under 30 List from last week.

The State University of New York system is seeing huge success in getting students to apply earlier in the year. This year, students had the opportunity to apply for free to up to five SUNY campuses, for a savings of $250. On average, each applicant applied to two SUNY campuses. SUNY has seen a more than 110 percent year-over-year increase—from 97,257 to 204,437—in fall 2023 applications.
Happy Birthday
Cake and candles for Gustavus Adolphus parent Michael Holley

Do you know of someone celebrating a birthday soon? Drop us a line at D3Playbook@gmail.com.
TRANSACTIONS

7. Comings and Goings
Copyright © 2022, D3Playbook.com All rights reserved.