written by STEVE ULRICH
your must-read briefing on what's driving the day in NCAA Division III
>> Hello Wednesday.

>> Thanks for reading D3Playbook. Please refer a friend or two. Tell them what they are missing.

TOP STORY
1. Strategic Planning & Finance Recap
The Division III Strategic Planning and Finance Committee held its November meeting via video conference.

Here are some highlights:
The committee reviewed a document detailing the division's budget allocation for 2022-23, noting that 79% of the budget is devoted to championships and 21% to Enrichment Fund initiatives.

The committee reviewed the final budget-to-actuals from 2021-22, noting a surplus of approximately $4.4 million due to a combination of less spending than budgeted (championships was $1.5 million under budget, primarily with travel, and the Enrichment Fund was $780,000 under budget) and additional revenue ($2 million). The surplus was added to the division's reserves.

The committee also reviewed the future budget projections through 2032, the length of the NCAA's broadcast agreement with CBS/Turner. The future forecast includes the budget enhancements the committee recommended to the councils after its July meeting

During its June meeting, the committee acted to end funding for the Athletics Direct Report Institute ($80,000 annual budget), noting that while participants regarded it as a positive professional development opportunity, the Institute was not highly ranked among Enrichment Fund initiatives in the 2022 Division III Membership Survey.

The committee noted that the Division III Administrative Committee during its August meeting agreed it was prudent and fiscally responsible to examine the division's future financial planning given the dynamic and evolving landscape of intercollegiate athletics and higher education and the potential impacts on Division III.
A MESSAGE FROM MORNING BREW

2.6 million people wake up to this newsletter every morning

There's a reason over 2.6 million people start their day with Morning Brew - the daily email that delivers the latest news from Wall Street to Silicon Valley. Business news doesn't have to be dry and dense...make your mornings more enjoyable, for free.
FOOTBALL
2. AFCA Names All-America Teams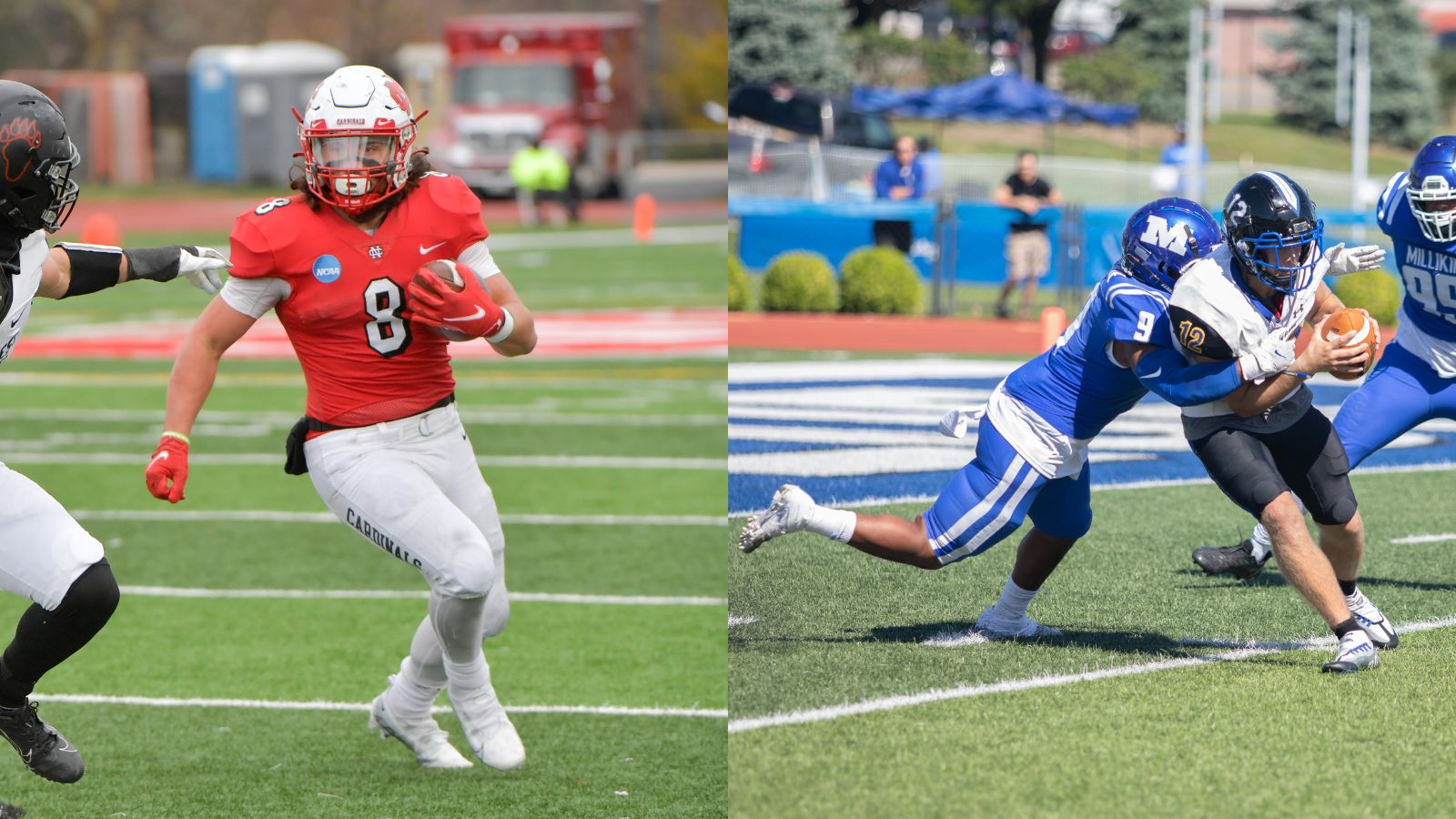 North Central (Ill.) running back Ethan Greenfield and Millikin defensive lineman Alexander Perkins headline the 2022 AFCA Division III Coaches' All-America Teams announced Tuesday by the American Football Coaches Association.

The AFCA has selected an All-America team since 1945.

First Team
QB-Braxton Plunk, Mount Union
RB-Ethan Greenfield, North Central (Ill.)
RB-Jon Lewis, Birmingham-Southern
WR-Nate Palmer, Utica
WR-Leon Johnson III, George Fox
TE-Alex Larson, Saint John's
OL-Dalton Simpson, Susquehanna
OL-Chris Toth, Aurora
OL-Matt Metcalf, Linfield
OL-Travis Sinclair, Bethel
OL-Trevor Gabriele, Wheaton (Ill.)

DL-Michael Nobile, Delaware Valley
DL-Brayden Thimons, Westminster (Pa.)
DL-Alexander Perkins, Millikin
DL-Justin Blazek, UW-Platteville
LB-Caleb Harmel, Trinity (Texas)
LB-Ryan Liszka, UW-Whitewater
LB-Robert Coury, Carnegie Mellon
DB-Keysean Amison, Trine
DB-Ben Cooney, Claremont-M-S
DB-Teone Sherrod, King's
DB-Michael Brown, UW-River Falls

PK-Christian Hutra, Springfield
P-Vicente Garcia, Redlands
AP-Cornell Beachem Jr., Mount St. Joseph
LS-James McGettigan, Muhlenberg

>> Complete Team
FIELD HOCKEY
3. NFHCA All-America Team


Middlebury, Rowan, TCNJ and Salisbury led the way with three selections each as the National Field Hockey Coaches Association named its 2022 Division III All-America team.

First Team
F-Emily Batchelor, Williams
F-Allie Davis, Salisbury
F-Paige Forester, MIT
F-Katie George, Middlebury
F-Peyton Mann, Kean
F-Julia Patrone, Rowan
M-Abby Birk, Johns Hopkins
M-Karina Bridger, Rochester
M-Kristina Castagnola, Rowan
M-Amy Griffin, Middlebury
M-Bridget Guinan, Rowan
M-Jess Hatch, TCNJ
M-Reegan McCluskey, TCNJ
M-Tess Muneses, Washington and Lee
D-Berit Sharrow, Babson
GK-Olivia McMichael, Trinity (Conn.)

>> Complete Team
A MESSAGE FROM TRENDS

Your next business idea, delivered weekly.
Trends tells you the next big thing – months before everyone else. Their dynamic team of business analysts already outlined 1,000+ vetted business ideas you can start in a weekend, and they send new ideas and market signals straight to your inbox weekly.

FEATURE
4. Championing Women's Sports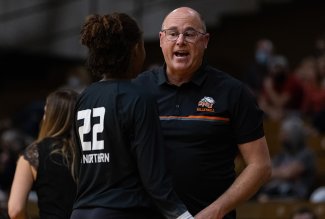 "For 30 years, Brian Hofman made a big impact on the court as an assistant coach for ONU Volleyball. He retired from coaching at the end of this season, but his influence in women's sports is just beginning. Only now, he's making a mark on the academic side.

The director of ONU's sports management program, Hofman is engaged in two significant research projects in the field of women's collegiate athletics. His first project is exploring the impact that motherhood has on the careers of female coaches in NCAA Division I and Division III. His second project is a book detailing the history of women's sports at ONU.

"I've always loved coaching and I've always been a big advocate for girls and women when it comes to coaching," he explains, "so that's what prompted my desire to do the research."

>> Court Awareness: "Hofman started as a graduate assistant at ONU, obtained his master's degree from Bowling Green State University and his Ph.D. from the University of Toledo, then spent most of his career in a dual coaching/professorship role. He transitioned to the sports management program in the Dicke College of Business three years ago. With that transition, he was no longer on contract as an assistant coach, but he continued in that role on a volunteer basis."

>> The Big Picture: "I realized this is a very important part of history that is soon going to be gone because these women who were part of the early movement of Title IX are in their 70s or 80s, or in Helen's case, gone," he says. "I want to get their stories told before they are all gone, because what I've discovered is that in their time, these women were ignored or taken for granted. Their voices weren't heard."

>> Quotable: "I think it's awesome when women can coach women, because it is really important to have those role models," he says. "Yet I see how hard it is (to coach and be a mom) and I've had those hard conversations with friends of mine."

>> Read More
NEWS
5. Lightning Round
Basketball
Happy Birthday
Cake and candles for Chapin Wehde, director of athletic training, UW-La Crosse; Kyle Diangkinay, new media manager, NYU; Joshua Bryan, basketball student, Grove City; Adam Regano, director of athletic communications, Oswego.
Do you know someone celebrating a birthday soon? Drop us a line at
D3Playbook@gmail.com
.
TRANSACTIONS

6. Comings and Goings

Copyright © 2022, D3Playbook.com All rights reserved.