written by STEVE ULRICH
your must-read briefing on what's driving the day in NCAA Division III
>> Good Monday morning. Wishing students throughout Division III the best of luck with final examinations.

>> Thanks for reading D3Playbook. Does your conference need some scheduling assistance? We've got your answers. Email us.

TOP STORY
1. Stagg Bowl Set

photo by Steve Woltmann

It will be North Central (Ill.) versus Mount Union in the Stagg Bowl in Annapolis, Md. on Friday at 7 p.m.

The Cardinals - who won the Stagg Bowl in 2019 - outscored Mary Hardin-Baylor, 28-0, in the second half to roll past The Cru, 49-14.
The Purple Raiders - who have won 13 Stagg Bowl titles with the last coming in 2017 - scored the game-winning touchdown with :31 remaining to down Wartburg, 34-31.
A MESSAGE FROM MORNING BREW

2.6 million people wake up to this newsletter every morning

There's a reason over 2.6 million people start their day with Morning Brew - the daily email that delivers the latest news from Wall Street to Silicon Valley. Business news doesn't have to be dry and dense...make your mornings more enjoyable, for free.

ICE HOCKEY (W)
2. Split Decision


The No. 1 and No. 2 ranked teams in DIII women's ice hockey split a pair of decisions last week- leaving open the question of who should be top-ranked this week?

Gustie GK Kaitlyn McCoy was outstanding on Wednesday night, turning away all 32 shots she faced as Gustavus Adolphus posted a 2-0 shutout over UW-River Falls.

Falcon GK Sami Miller made 26 saves in returning the favor on Saturday, as UWRF blanked Gustavus, 3-0.

The Gusties are 11-1 overall, while the Falcons are 9-2.
NCAA
3. Student-Athlete Leadership Forum


Registration for the Student-Athlete Leadership Forum, via Program Hub, opens on Dec. 5 at 8:00 a.m. and closes Jan. 13 at 5 p.m. Eastern time.

The forum, April 13-16 in Baltimore, is a program that serves as a transformational opportunity for student-athletes and administrators to build a leadership toolkit and develop vital self-awareness which will allow them to realize their potential. Division III institutions in Region 1 may submit nominations based on a first-come, first-served basis. Each eligible school within the designated region can send up to two student-athletes and one administrator.

For the April 2023 forum, Division III institutions in Region 1 are eligible for nomination. For a list of Region 1 states, go here. For more information, click here.
A MESSAGE FROM 1440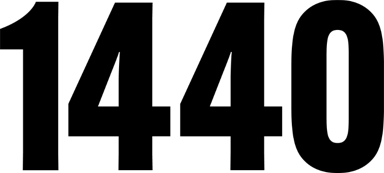 News Without Motives
1440 is the daily newsletter helping 2M+ Americans stay informed—it's news without motives, edited to be unbiased as humanly possible. The team at 1440 scours over 100+ sources so you don't have to. Culture, science, sports, politics, business, and everything in between - in a five-minute read each morning, 100% free.

CALENDAR
4. Upcoming Events

December
13 - Championships Committee
15 - Convention Planning Subcommittee
15 - Membership Committee
16 - Football Championship, Annapolis Md.
21 - Interpretations and Legislative Committee
NEWS
5. Lightning Round
News
Grinnell men's basketball set a NCAA single-game record by attempting 111 three-point field goals in its 124-67 victory against Emmaus Bible. Every field goal attempt was from behind the arc.

Hive Ransomware Group is claiming responsibility for disruptions at Knox College, a private nonprofit institution in Illinois The Register-Mail reported.
Happy Birthday
Cake and candles for Spalding women's soccer coach Jordan Vejar

Do you know of someone celebrating a birthday soon? Drop us a line at D3Playbook@gmail.com.
TRANSACTIONS

6. Comings and Goings
Copyright © 2022, D3Playbook.com All rights reserved.