written by STEVE ULRICH
your must-read briefing on what's driving the day in NCAA Division III
>> Hello Wednesday. It's National Pearl Harbor Remembrance Day.

>> Thanks for reading D3Playbook. Please refer a friend or two. Still trying to get to 2,000 subscribers by the end of the month.

TOP STORY
1. SAAC Recap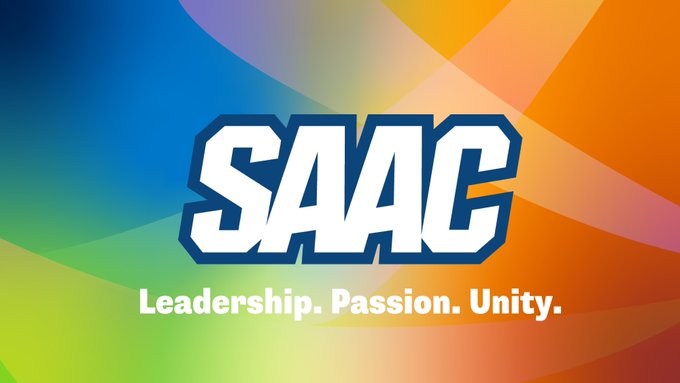 The Division III Student-Athlete Advisory Committee held its fall meeting on November 13-14.

>> Executive Board: "National SAAC elected its executive board effective with the close of the 2023 NCAA Convention. Vaish Siddapureddy, football student-athlete at Pomona College, will serve as chair, KryJuan Roberson, football student-athlete at Keystone College, will serve as vice-chair and Gabby Elliott, basketball student-athlete at Denison University will serve as communications chair."

>> Positions: The committee supported R-2023-3 and proposals 2023-4, 2023-5, 2023-12, 2023-13 and 2023-14. The committee opposed proposal 2023-6.

>> Council Composition: For the proposals focused on council composition, the committee preferred the membership sponsored proposal, 2023-7, to the governance sponsored proposal, 2023-8. The committee also preferred the governance sponsored proposal, 2023-8, to the current legislation.

>> Playing Season Structure: For the proposals focused on playing season structure, the committee preferred the governance sponsored proposal, 2023-11, to the membership sponsored proposal, 2023-10. The committee also preferred the current Bylaw 17 legislation to the membership sponsored proposal, 2023-10.

>> Read More
A MESSAGE FROM MORNING BREW

2.6 million people wake up to this newsletter every morning

There's a reason over 2.6 million people start their day with Morning Brew - the daily email that delivers the latest news from Wall Street to Silicon Valley. Business news doesn't have to be dry and dense...make your mornings more enjoyable, for free.
SOCCER (W)
2. Rennich Tops Academic All-America List


Westfield State forward Jenn Rennich was named Academic All-America Team Member of the Year in women's soccer by College Sports Communicators.

She led the Owls with 23 goals and 53 points and paced the side to a MASCAC Regular Season title. A two-time Academic All-America® selection, Rennich is a graduate student with a 3.99 GPA as a movement science major.

Thirteen of the 36 members of the Academic All-America® Division III women's soccer teams boast a perfect 4.0 GPA in their undergraduate work or graduate school. The 11 members of the first team have an average GPA of 3.90.

First Team
GK-Nicole Olson, Scranton
D-Kylie Cabana, Ohio Northern
D-Kendall Dandridge, Johns Hopkins
D-Elizabeth White, Case Western Reserve
D-Ashlyn Zinglemann, Trinity (Texas)
M-Michaela Bosco, Trinity (Texas)
M-Michaela Fasolino, Misericordia
M-Payton McDonnell, Loras
D-Aileen Cahill, Montclair State
F-Juliette Carriero, Brandeis
F-Jenn Rennich, Westfield State

>> Complete Team
ICE HOCKEY (W)
3. Showdown In River Falls


The top two teams in the latest USCHO Division III women's ice hockey rankings square off tonight in Wisconsin as top-ranked Gustavus Adolphus tangles with No. 2 UW-River Falls in game one of a two-game series.

The Gusties are unbeaten at 10-0, while the Falcons are 8-1. It is the 45th meeting between the schools with Gustavus holding a 25-15-4 series advantage. UWRF won both regular-season matchups a year ago, but the Gusties got their revenge in the NCAA quarterfinals.

Gustavus has outscored its 10 opponents by a 46-4 count. UWRF has played four ranked opponents, toppling Eau Claire, Plattsburgh and Middlebury.

>> Live Video | Live Stats
A MESSAGE FROM TRENDS

Your next business idea, delivered weekly.
Trends tells you the next big thing – months before everyone else. Their dynamic team of business analysts already outlined 1,000+ vetted business ideas you can start in a weekend, and they send new ideas and market signals straight to your inbox weekly.

NEWS
4. Lightning Round
Happy Birthday
Cake and candles for Morgan Harrigan, SWA, Heidelberg; Scott Handbeck, director of the pro tennis management program, Methodist; Billy Bono, soccer coach, Gwynedd Mercy; Rasul Jackson, basketball coach, Cazenovia.
Do you know someone celebrating a birthday soon? Drop us a line at
D3Playbook@gmail.com
.
TRANSACTIONS

5. Comings and Goings

MARY HARDIN-BAYLOR - Mickey Kerr will step down as vice president of athletics at end of academic year. Randy Mann named vice president of athletics
PENN STATE HARRISBURG - Bob Schossler named assistant men's basketball coach
Copyright © 2022, D3Playbook.com All rights reserved.