written by STEVE ULRICH
your must-read briefing on what's driving the day in NCAA Division III
>> Good Monday morning. And welcome to the quietest week of the DIII year.

>> Thanks for reading D3Playbook. Does your conference need some scheduling assistance? We've got your answers. Email us.

TOP STORY
1. NCC Wins Stagg Bowl

photo by Clark Teuscher, North Central

"Finishing off one of the most historically dominant campaigns in the 49-year history of the NCAA's split into three divisions, the North Central College football team claimed its second Division III national title in three seasons with a 28-21 victory over the University of Mount Union (Ohio) Friday at Navy-Marine Corps Memorial Stadium.

The Cardinals completed an unblemished 15-0 season, establishing a new program record for single-season victories while also setting a new all-time Division III standard for rushing yards in a single season (5,325).

RB Ethan Greenfield was named the game's Most Outstanding Player, a distinction he also received in North Central's 2019 Stagg Bowl victory, ran for 119 yards on 25 carries. QB Luke Lehnen ran 10 times for 98 yards while D'Angelo Hardy caught three passes for a game-high 107 yards."

>> Game Recap
>> Game Story from Daily Herald
>> Game Story from D3football.com

A MESSAGE FROM MORNING BREW

2.6 million people wake up to this newsletter every morning

There's a reason over 2.6 million people start their day with Morning Brew - the daily email that delivers the latest news from Wall Street to Silicon Valley. Business news doesn't have to be dry and dense...make your mornings more enjoyable, for free.

BASKETBALL (W)
2. Thunder Strikes Down #1 Hope


Sophomore Sidney Wagner scored a career-high 29 points as Trine knocked off top-ranked Hope for the second consecutive season, downing the No. 1 Flying Dutch, 76-64.

The Thunder shot 49 percent from the floor while holding Hope to just 29 percent success from the field.

Trine, who entered play ranked #16 in the country, advances to 7-2 overall and is now 4-0 in the Michigan Intercollegiate Athletic Association (MIAA). The defending national champion Flying Dutch suffer their first loss of the season at 9-1 and 2-1 in league play.

>> Game Recap
>> Box Score
FOOTBALL
3. D3football.com All-America Team


The crew at D3football.com announced its 2022 Division III All-America football team on Friday night.

First Team
QB-Braxton Plunk, Mount Union
RB-Ethan Greenfield, North Central (Ill.)
RB-Cornell Beachem Jr., Mount St. Joseph
WR-Wayne Ruby Jr., Mount Union
WR-DeAngelo Hardy, North Central (Ill.)
TE-Alex Larson, Saint John's
OT-Chris Toth, Aurora
OG-Carson Barrett, Mount Union
C-Dalton Simpson, Susquehanna
OG-Boomer Warren, Hardin-Simmons
OT-Jeske Maples, North Central (Ill.)

DE-Michael Nobile, Delaware Valley
DT-Dawson Dietz, Washington & Jefferson
DT-Dan Lester, North Central (Ill.)
DE-Luke Schuermann, Johns Hopkins
LB-Ryan Liszka, UW-Whitewater
LB-Caleb Harmel, Trinity (Texas)
LB-Owen Glover, Wartburg
CB-Antwain Walker, North Central (Ill.)
S-Joe Jung, St. Norbert
S-Griffin Pendry, Heidelberg
CB-Michael Brown, UW-River Falls

K-Christian Hutra, Springfield
P-Parker Smith, Heidelberg
RET-BJ Stewart, Trinity (Texas)
KO-Patrick Luby, Cortland

Offensive Player of the Year: Ethan Greenfield, North Central (Ill.), RB
Defensive Player of the Year: Michael Nobile, Delaware Valley, DE
Coach of the Year: Chris Winter, Wartburg

>> Complete Team
A MESSAGE FROM 1440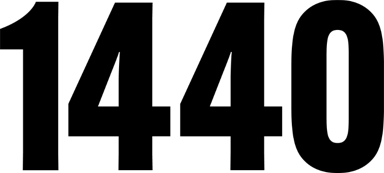 News Without Motives
1440 is the daily newsletter helping 2M+ Americans stay informed—it's news without motives, edited to be unbiased as humanly possible. The team at 1440 scours over 100+ sources so you don't have to. Culture, science, sports, politics, business, and everything in between - in a five-minute read each morning, 100% free.

FEATURE
4. Raleigh Crossley Sets U.S. Record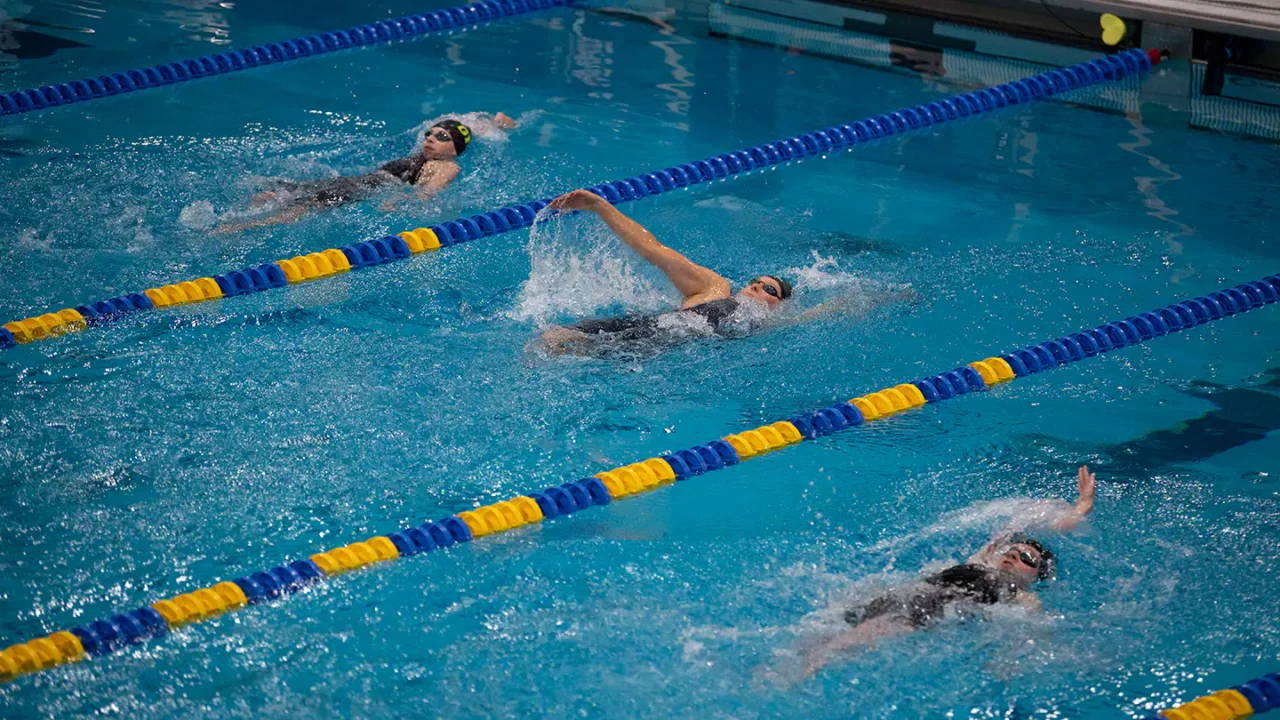 In 2012, Christie Raleigh Crossley won a Division III national championship. She did not realize at the time, but her journey in the water was just beginning.

Raleigh won the 100 freestyle and placed second in the 50 free and 100 fly as a member of the Rowan University swimming team. But in December of 2018, she suffered a life-changing injury during an outing to a ski resort with her two children. Her injury caused a brain bleed, leaving the left side of her body paralyzed.

Last weekend, the 35-year-old set an American record in the 100 backstroke, touching the wall in 1:08.74 - just a second off the world record - to win her second event of the 2022 US Para Swimming National Championships in Charlotte. Raleigh Crossley also won the 100 fly.

>> Pool Awareness: Following her injury, "with time and physical therapy, she regained movement but still required brain surgery to remove a tumor. After being cleared to swim again, she realized something was wrong after only swimming 50 yards. She couldn't feel the water on or control her left side. With 28 years of competition behind her, she got out of the pool and accepted her swimming career was over."

>> The Key Stat: But after watching the Tokyo Paralympic Games, she discovered that she was eligible for para swimming. Fast forward to January 2, 2022, when she jumped back into the pool with a renewed sense of joy for swimming. With a team of doctors and therapists, Raleigh Crossley, 35, started training again."

>> For The Record: She now has nine individual American Paralympic records.

>> Read More

NEWS
5. Lightning Round
News
The National Labor Relations Board's Los Angeles regional office determined Thursday that charges of unfair labor practices against the University of Southern California, the Pac-12 athletic conference and the NCAA have merit, CNN reported. The development is widely seen as a step in the direction of college athletes being treated as employees.
Happy Birthday
Cake and candles for Oswego women's lacrosse coach Brittany Howard.

Do you know of someone celebrating a birthday soon? Drop us a line at D3Playbook@gmail.com.
TRANSACTIONS

6. Comings and Goings
Copyright © 2022, D3Playbook.com All rights reserved.