written by STEVE ULRICH
your must-read briefing on what's driving the day in NCAA Division III

>> Happy Friday. Have a wonderful weekend.

>> Thanks for reading D3Playbook. Consider sharing us with other department members or even those in the main administration building.

TOP STORY
1. JWU to CCC


"The Commonwealth Coast Conference (CCC) is pleased to announce the addition of Johnson & Wales University as its newest full conference member. The announcement was made by the CCC Board of Directors on Thursday morning, Dec. 8, 2022.

JWU intends to start competing in the league as early as 2024-25.

The addition of JWU is the latest step in the conference's plans to establish itself as a strong competitor throughout the region and solidifies the league's membership at 11 core members."

>> What They're Saying: "I am elated that Johnson and Wales University will be joining the Commonwealth Coast Conference," said CCC Commissioner Gregg Kaye. "While the broad-based athletics program at JWU has long been among the most competitive and successful programs in the New England region, the institutional mission to provide students with an exceptional education that inspires professional success and lifelong personal and intellectual growth is completely compatible with the philosophy embraced by the CCC and our member institutions."

>> Backstory: "The Wildcats currently field 15 varsity teams including 12 current CCC Championship sports (baseball, men's and women's basketball, field hockey, men's and women's ice hockey, men's and women's lacrosse, men's and women's soccer, softball, and women's volleyball). In addition to those CCC sports, they also sponsor men's wrestling, and equestrian IDA and equestrian IHSA teams."

>> Continue Reading
A MESSAGE FROM BRIGHT CELLARS

Discover Wines You Love

Bright Cellars is the monthly wine club that matches you with wine that you'll love, based on an algorithm that selects wines based on your taste preferences. Created to not only deliver excellent wine, but to also give the added bonus of learning about your wines and own tastes.


FOOTBALL
2. Final Four Matchups

It is the national quarterfinal round of the Division III football championship.

No. 2 Mount Union vs. No. 12 Wartburg, 12 p.m.
Purple Raider QB Braxton Plunk leads DIII in passing yards with 3,921. Knight RB Hunter Clasen has rushed for 1,516 yards and found the end zone 20 times.
No. 1 North Central (Ill.) vs. No. 3 Mary Hardin-Baylor, 3:30 p.m.
It is a rematch of the 2021 Stagg Bowl as the Cardinals (13-0) and the Cru (12-1) meet in Naperville. NCC RB Ethan Greenfield ranks sixth all-time among DIII rushers with 6,433 yards. UMHB QB Kyle King is third in DIII with 39 passing TDs. Did you know NCC has allowed just 20 points in their last nine games?
A MESSAGE FROM EDGE SPRAY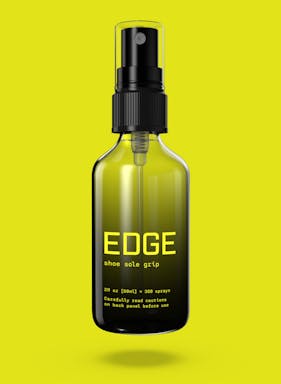 Instant Sneaker Grip in a Bottle

Don't get caught slipping or wiping your shoes with your hands - EDGE is a new shoe grip spray that has been endorsed by players, coaches, and trainers from AAU through D1 and Pro Sports. It's been blowing up in the NCAA basketball and volleyball communities, but it is also used for rock climbing, boxing, table tennis, futsal, racquetball, and more.

FEATURE
3. 'Papa' Moore Comes Out Of Retirement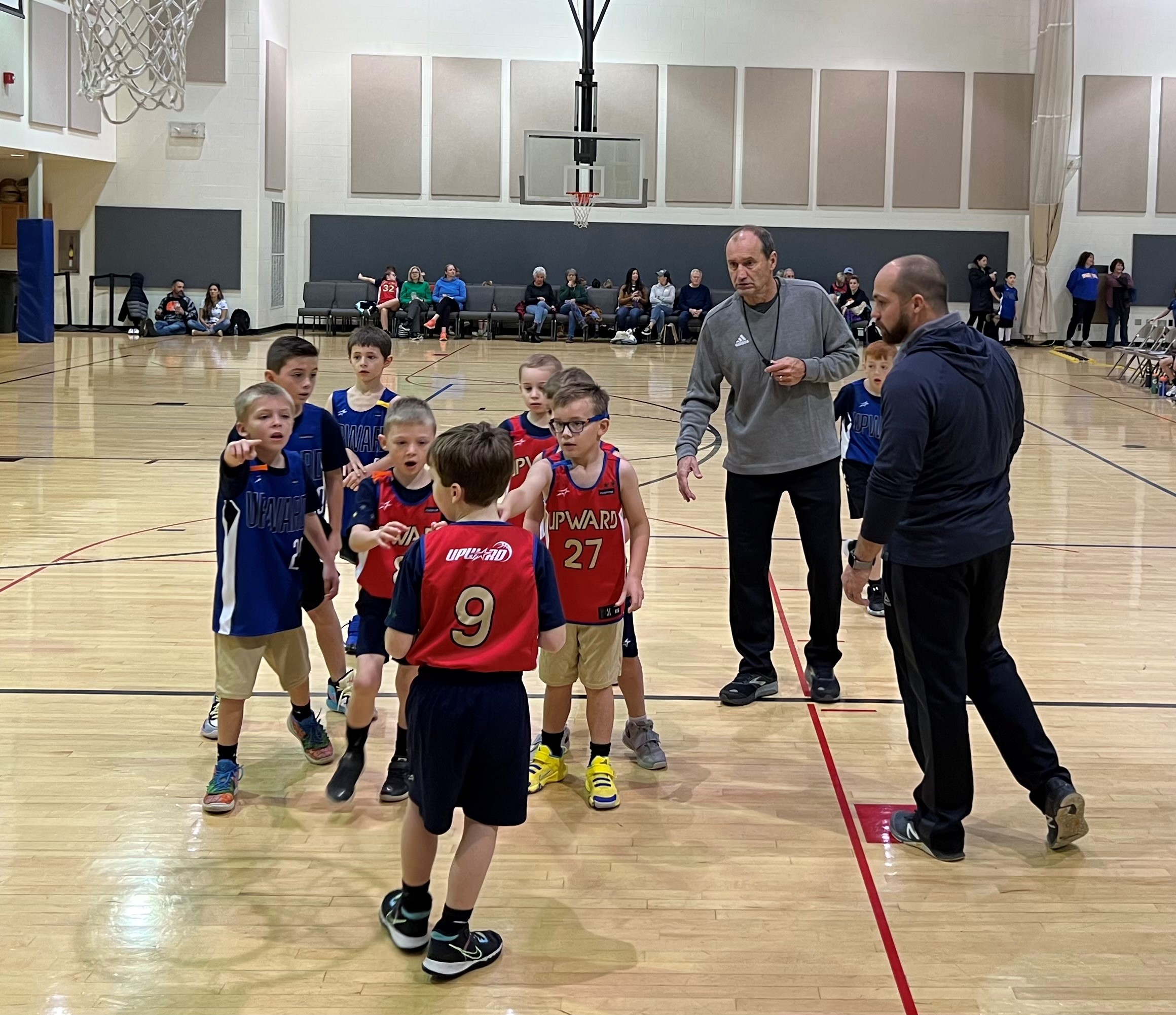 by Aaron Dorksen, The Bargain Hunter

"Ohio Basketball Hall of Fame coach Steve Moore has come out of retirement this fall.

Moore, who ranks 12th in all-time men's basketball wins for any division and second in Division III, is an assistant coach for the Kangaroos' first- and second-grade team in Wooster's Grace Church Upward League.

The 70-year-old Moore received an offer he simply couldn't turn down.

"My grandson called me and said, 'Papa, will you be our assistant coach for our team?'" Moore recalled. "It was a great feeling. I said, 'Sure, Beau, that would be great.'"

>> Court Awareness: "When he retired in 2020, Moore had a record of 867-253 (780-188 at Wooster). The Scots were the winningest Div. III team of the century and Moore led them to a national runner-up finish in 2011 and the Final Four in 2007 and 2003."

>> Between The Lines: "Nate Gaubatz, Moore's son-in-law and former standout player, is the team's head coach. Beth Gaubatz makes it a family affair by also volunteering as an assistant coach alongside her husband and dad."

>> The Big Picture: "They just love to play, and they're having fun," Moore said. "Whether it's a good or bad play, they just keep on going."

>> What They're Saying: "It's just really neat to see," Upward director Tim Boucher said. "Coach Moore is still doing what he does: caring for kids, teaching them the game of basketball and he's always had a big heart."

>> Read More
WEEKEND
4. What We're Watching

We wrap up the first semester with some outstanding matchups.

Ice Hockey (M)
No. 4 Augsburg vs. No. 5 St. Norbert
No. 14 UW-Eau Claire vs. No. 15 UW-Stevens Point
Ice Hockey (W)
No. 1 Gustavus Adolphus vs. No. 2 UW-River Falls
No. 3 Adrian vs. No. 5 Norwich
No. 4 Plattsburgh vs. No. 8 Elmira
Basketball (M)
No. 3 UW-La Crosse vs. Trine
No. 7 Rochester vs. Wooster
Basketball (W)
No. 10 Mary Hardin-Baylor vs. East Texas Baptist
No. 16 DeSales vs. Misericordia
Wrestling (M)
NEWS
5. Lightning Round
News
Happy Birthday
Cake and candles for Field Miller, cross country/track and field coach, Meredith; Maureen Burt, assistant AD, Webster; Andrew Jennings, coach, Vassar (Sat.); Eli Kaczinski, cross country and track and field coach, Covenant; Chris Watts, athletics advancement officer, Claremont McKenna; Melissa Sullivan, fan, Dean (Sun.).

Do you know of someone celebrating a birthday soon? Drop us a line at D3Playbook@gmail.com.
TRANSACTIONS
6. Comings and Goings
Copyright © 2022, D3Playbook.com All rights reserved.