written by STEVE ULRICH
your must-read briefing on what's driving the day in NCAA Division III
>> Good Day Wednesday. On this day in 1891, the first game of basketball was played at what is now Springfield College.

>> Thanks for reading D3Playbook. Please refer a friend or two. Tell them what they are missing.

TOP STORY
1. Academic All-America Football Team













Ripon College running back Cormac Madigan has been selected as the Academic All-America® Team Member of the Year award winner for Division III.

Madigan led the Midwest Conference with 1,150 rushing and 1,491 all-purpose yards and scored 14 touchdowns, while earning the league's Elite 20 Award, which is presented to the student-athlete with the highest combined achievement in academics and athletics, this fall.

Ten selections on the Academic All-America® Division III football teams boast a perfect 4.0 GPA in their undergraduate work or graduate school. The 25 honorees on the first team have an average GPA of 3.91, with the entire 50-man team combining for a collective 3.88 GPA.

First Team
QB-Liam Thompson, Wabash
RB-Nicholas D'Ambrose, Chicago
RB-Cormac Madigan, Ripon
WR-Jeff Herbers, Central
WR-Logan Tomlinson, Wesleyan
TE-Emmett Turner, Johns Hopkins
OL-Alex Bongers, UW-La Crosse
OL-Alan Gorny, Johns Hopkins
OL-Jeske Maples, North Central (Ill.)
OL-Dustin Moss, Carnegie Mellon
OL-Joe Mullin, Wabash
K-Nicholas Bahamonde, Ithaca

Dl-Ben Coyne, Carnegie Mellon
DL-Alex Keith. Washington & Jefferson
DL-Sante Parker Jr., Mary Hardin-Baylor
DL-Bricker Thiel, John Carroll
LB-Paul Calvetti, MIT
LB-Robert Coury, Carnegie Mellon
LB-Owen Grover, Wartburg
DB-Ross Anderson, Johns Hopkins
DB-Sam Bell, Wheaton
DB-Caleb Brubaker, Salisbury
DB-Matt Ulishney, Wooster
P-Cody Harral, Hardin-Simmons
ST-Michael Janis, Chicago

>> Complete Team
A MESSAGE FROM MORNING BREW

2.6 million people wake up to this newsletter every morning

There's a reason over 2.6 million people start their day with Morning Brew - the daily email that delivers the latest news from Wall Street to Silicon Valley. Business news doesn't have to be dry and dense...make your mornings more enjoyable, for free.
SWIMMING
2. Eagles, Owls Top CSCAA Polls

photo by A.J. Mast

It's Emory and Kenyon at Nos. 1-2 in the latest CSCAA Division III swimming rankings. The Eagle men sit atop the men's poll, while the Owl women head the women's poll. The two programs' opposite numbers are also ranked second in their respective polls.

Men
Emory
Kenyon
Chicago
MIT
New York U.
Washington (Mo.)
Johns Hopkins
Denison
Carnegie Mellon
TCNJ
>> Complete Poll

Women
Kenyon
Emory
Denison
Chicago
New York U.
MIT
Williams
Tufts
Pomona-Pitzer
Johns Hopkins
>> Complete Poll

NEWS
3. Senator Does Not See Antitrust Exemption For NCAA

by Daniel Libit, Sportico

"Former college football coach and current U.S. Sen. Tommy Tuberville (R-Ala.) told Sportico Monday that he does not foresee a federal bill passing the next Congress that would include an antitrust exemption for the NCAA.

Tuberville and Sen. Joe Manchin (D-W.V.) have been working since the summer on crafting narrow legislation that would try to create and regulate a national standard for college athlete NIL rights."

>> Why It Matters: "The NCAA's desire to gain an antitrust exemption has intensified in recent years, as college sports' governing body has been bombarded with a succession of class-action lawsuits, culminating with the Supreme Court's unanimous 2021 decision in NCAA v. Alston. That ruling, which paved the way for college athletes to receive additional "education-related" benefits, also made explicit that the association does not have a "judicially ordained immunity from the terms of the Sherman Act," as Justice Neil Gorsuch wrote."

>> What They're Saying: "I knew Mark Emmett very well and spoke with him a lot," said Tuberville, who coached football at Mississippi, Texas Tech, Auburn and Cincinnati. "The problem the NCAA had is they were so vulnerable with lawsuits and couldn't afford it. It was money going out the door, again and again. We can help to some point, but we don't want to go overboard on antitrust and all those things."

>> Continue Reading
A MESSAGE FROM THE GIST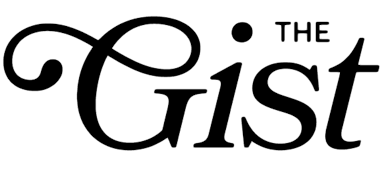 Not your dad's sports news
FEATURE
4. Higher Ed Is A Land Of Dead-End Jobs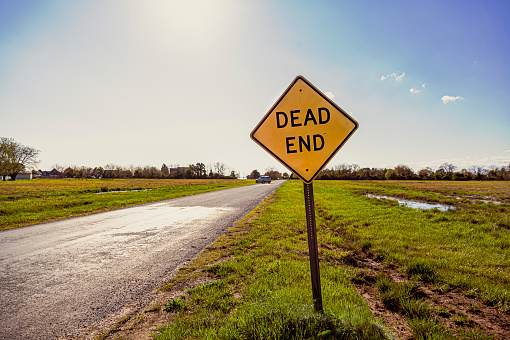 by Kevin R. McClure, Chronicle of Higher Education

"My first full-time job in higher education was coordinating a global-studies living-learning program, and I loved it. That love propelled me to pour my time into the program, logging hours on nights and weekends. All those hours didn't change a fundamental fact: It was a dead-end job.

I was the third coordinator in five years, and my training consisted of a binder my predecessor left me. As the only full-time employee in an office on the outskirts of the organizational chart, I reported to an associate director who had no plans of leaving and whose experience and education placed that person several pay grades above me.

It was early in 2009, and I was happy to have a job. But I couldn't be expected to stand in the doorway of my career forever. At some point, I would want to grow and maybe even be considered for a promotion. Yet a career ladder was never discussed because there was none."

>> The Bottom Line: "It's hard to conclude anything other than that higher education has done a spectacularly bad job of managing talent. Campuses have evolved over centuries and dedicated resources to perfect the art and science of human development, while largely outsourcing or ignoring the professional growth and learning of their employees. Rather than draw upon their own experts to develop and retain workers, institutions let employees burn out, and then replace them."

>> Reality Check: "A natural response to the call for more career pathways and professional development is to look to human-resources offices for fixes. The problem is that many of these offices are understaffed, forcing higher-education professionals to narrowly focus on technical details of employment."

>> Worth Noting: "In a new era of worker empowerment, higher education needs to create better career pathways and step up as a world leader in harnessing the full potential of its employees. The good news is that colleges have everything they need to make it happen."

>> Read More
NEWS
5. Lightning Round
Basketball
Soccer
Former Stockton head men's soccer coach Jeff Haines was honored by the NJAC Board of Athletic Administrators, as the board voted to name the NJAC Men's Soccer Coach of the Year award after the national championship-winning mentor at its recent December meeting.
News
Cabrini University laid off six full-time faculty, three of them tenured, as another step in its budget-cutting to help close a deficit. They represent 8.7% of Cabrini's 69 full-time faculty. Of those laid off, two taught writing and narrative arts, two science, one math, and one visual and performing arts, a university spokesperson said.

The Hodson Trust, Hood College's largest benefactor, is dissolving, the college announced this week. The trust, which has given to Hood regularly for nearly nine decades, has granted about $16 million to the school in the last five years alone.
Happy Birthday
Cake and candles for Harlan Dodson, alum, Williams; Shirell Washington, student and track and field athlete, Virginia Wesleyan; Jay Daniels, head swimming coach, Puget Sound.
Do you know someone celebrating a birthday soon? Drop us a line at
D3Playbook@gmail.com
.
TRANSACTIONS

6. Comings and Goings

Copyright © 2022, D3Playbook.com All rights reserved.