written by STEVE ULRICH
your must-read briefing on what's driving the day in NCAA Division III
>> Good Monday morning. Welcome back. It's time for the stretch run to the first semester.

>> Thanks for reading D3Playbook. Does your conference need some scheduling assistance? Email us.

TOP STORY
1. "Not What Was Promised"

by Nathan Solis, Los Angeles Times

"Student athlete Caroline Valle, 20, started playing golf competitively at age 6 and was the first in her family to attend college.

Like many others, she chose Whittier College because it was close to home and had a reputation for academic and athletic success. As early as last summer, the private liberal arts college boasted 21 NCAA sports teams.

But then in the fall parents and students began hearing rumors about impending cuts to several sports programs. They were told that the programs were safe.

Then a week before Thanksgiving break, the school announced it would end its NCAA Division III football, lacrosse and golf programs. The decision affected 120 student athletes and about a dozen coaches who were part of the Whittier College Poets sports family."

>> Background: "The college's board of trustees said it made its decision after a three-year review process. The cuts were mainly due to financial considerations, according to a written statement from the administration. The operating costs of each program were not disclosed."

>> Between The Lines: "Students who joined the school during that review period feel like they were lied to as the school bragged about its sports programs, without revealing that they could be on the chopping block."

>> Reality Check: "Several football players bought their own helmets, wide receiver Michael Lopez said, because they were worried about the performance of the school-provided gear. They also felt like the football facilities were subpar compared to other sports programs."

>> The Key Stat: "Board of trustees chair Miguel Santana noted that the school has a growing esports program, which involves athletes who play competitive video games, and the administration sees that as a place where the school can invest its resources."

>> Quotable: "Overall, the whole experience for a lot of us was not what it was promised," freshman offensive lineman Zach Fernandes said."

>> Continue Reading
A MESSAGE FROM MORNING BREW

2.6 million people wake up to this newsletter every morning

There's a reason over 2.6 million people start their day with Morning Brew - the daily email that delivers the latest news from Wall Street to Silicon Valley. Business news doesn't have to be dry and dense...make your mornings more enjoyable, for free.

FOOTBALL
2. The Great Eight

photo by KatieJo Kuhens

The second round of the NCAA Division III Football Championship is complete and the fourth, fifth and sixth-ranked teams in the country, according to D3football.com, are out.

No. 12 Wartburg d. No. 4 Saint John's, 23-20
The Knights raced out to a 23-6 lead early in the third quarter and hung on for the victory. QB Nile McLaughlin threw for 205 yards and a score.
Aurora d. No. 23 Alma, 48-26
QB Josh Swanson threw for 284 yards and four TDs, while Jhequay Chretin rushed for 225 yards and two scores for the Spartans.
No. 2 Mount Union d. Utica, 45-7
QB Braxton Plunk threw for 275 yards and three scores for the Purple Raider defense held the Pioneers to just 16 rushing yards.
No. 14 Delaware Valley d. No. 16 Randolph-Macon, 39-32
The Aggies scored 21 unanswered fourth-quarter points, capped by a 10-yard pass from Louie Barrios IV to Jahaire Johnson with 0:24 remaining.
No. 1 North Central d. No. 19 Carnegie Mellon, 28-7
RB Ethan Greenfield ran for 135 yards and two scored while the Cardinal defense held the Tartans to just 146 total yards.
No. 10 Ithaca d. Springfield, 31-20
Jalen Leonard-Osbourne ran for one score and caught two more TD tosses for the Bombers. QB A.J. Wingfield accounted for 256 total yards and a score.
No. 3 Mary Hardin-Baylor d. No. 6 Trinity (Texas), 24-17
QB Kyle King threw for 289 yards and three TDs as The Cru held off the Tigers.
No. 13 Bethel d. No. 5 Linfield, 30-13
QB Jaran Roste threw for 214 yards and three TDs to WR Joey Kidder and the Royal defense held the Wildcats to just 261 total yards.
RANKINGS
3. Higher Ed's Prestige Paralysis


by Brian Rosenberg, Chronicle of Higher Education

"The recent announcement by the law schools at Yale and Harvard that they would "no longer participate" in the rankings offered up annually by U.S. News and World Report is, I suppose, worthy of at least polite applause. Berkeley Law followed soon after, then Columbia, Georgetown, and Stanford. As of today, 10 of the publication's top 15 law schools have said they will stop taking part. Apparently crises of conscience are contagious. U.S. News rankings could charitably be called ridiculous and less charitably, pernicious, so any step to loosen their hold on the marketplace should be considered a good thing.

The ire directed at U.S. News and other purveyors of rankings is understandable but can mask a deeper and more troubling reality: In the world of colleges and universities, reputation, brand strength, prestige — call it what you will — is now and has long been more important than anything else, including the nature and quality of the actual education provided."

>> Why It Matters: "U.S. News is not the cause but a particularly unpleasant symptom of the way that higher education operates and is understood."

>> Of Note: "Is there any way to determine if the legal education at Yale, ranked No. 1, is superior to the legal education provided at the school ranked 20th or 50th? Is there any way to tell if the undergraduate education provided at Princeton is superior to that provided at Puget Sound? The answer is clearly "no," so we should not be shocked at the heavy reliance by consumers on rankings and brand strength."

>> Quotable: "Wealth and prestige ruled higher education before the introduction of those rankings and would not cease to rule if the rankings vanished tomorrow."

>> Read More
A MESSAGE FROM 1440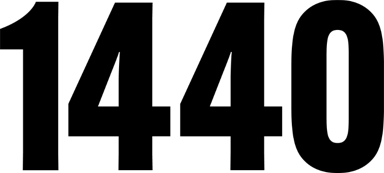 News Without Motives
1440 is the daily newsletter helping 2M+ Americans stay informed—it's news without motives, edited to be unbiased as humanly possible. The team at 1440 scours over 100+ sources so you don't have to. Culture, science, sports, politics, business, and everything in between - in a five-minute read each morning, 100% free.

CALENDAR
4. Upcoming Events

December
2-3 - M/W Soccer Championship, Salem VA
5 - Advisory Council
7 - Administrative Committee
13 - Championships Committee
15 - Convention Planning Subcommittee
15 - Membership Committee
16 - Football Championship, Annapolis MD
21 - Interpretations and Legislative Committee
NEWS
5. Lightning Round
Ice Hockey (W)
Middlebury's 31-game win streak was snapped on Sunday as UW-River Falls' MaKenna Aure scored an overtime goal to down the Panthers, 3-2.
News
The Middle Stats Commission on Higher Education warned Rosemont College that its accreditation "may be in jeopardy" because it does not appear to be meeting requirements around planning, budget and academic assessment.
Happy Birthday
Cake and candles for Rob Schultz, assistant equipment manager, William Paterson; and Darryl Konicki, associate commissioner, Little East Conference

Do you know of someone celebrating a birthday soon? Drop us a line at D3Playbook@gmail.com.
TRANSACTIONS

6. Comings and Goings
Copyright © 2022, D3Playbook.com All rights reserved.