written by STEVE ULRICH
your must-read briefing on what's driving the day in NCAA Division III
>> Good Monday morning. Congrats to those cross country and football teams moving onto the DIII championships.

>> Thanks for reading D3Playbook. Does your conference need some scheduling assistance? Email us.

TOP STORY
1. Kings Of The Gridiron


The 32-team bracket for the NCAA Division III Football Championship is out. Twenty-seven teams received automatic berths as conference champions, while five others - Bethel, Hardin-Simmons, Utica, Wheaton, UW-La Crosse, - were selected at-large.

Northwestern at No. 4 Saint John's
No. 7 UW-La Crosse at No. 12 Wartburg
No. 25 Mount St. Joseph at No. 23 Alma
Aurora at No. 8 UW-Whitewater

Salisbury at No. 2 Mount Union
Utica at No. 11 Susquehanna
No. 17 Cortland at No. 16 Randolph-Macon
Gallaudet at No. 14 Delaware Valley

Lake Forest at No. 1 North Central (Ill.)
DePauw at No. 19 Carnegie Mellon
Springfield at No. 22 Endicott
UMass Dartmouth at No. 10 Ithaca

No. 9 Hardin-Simmons at No. 6 Trinity (Texas)
No. 20 Huntingdon at No. 3 Mary Hardin-Baylor
No. 13 Bethel at No. 15 Wheaton (Ill.)
Pomona-Pitzer at No. 5 Linfield

>> Bracket

Here is our compilation of the teams that received their conference's automatic berth to the NCAA football this fall.
* the NESCAC does not participate in the DIII football championship
A MESSAGE FROM MORNING BREW

2.6 million people wake up to this newsletter every morning

There's a reason over 2.6 million people start their day with Morning Brew - the daily email that delivers the latest news from Wall Street to Silicon Valley. Business news doesn't have to be dry and dense...make your mornings more enjoyable, for free.

FIELD HOCKEY
2. The Fabulous Four

Williams upset undefeated and top-ranked Salisbury, 2-0, to advance to the national semifinals. The other three quarterfinal results were chalk, as Nos. 2-3-4 also reached the final four.

Quarterfinals
No. 8 Williams d. No. 1 Salisbury, 2-0
No. 4 Johns Hopkins d. No. 7 Babson, 1-0
No. 2 Middlebury d. No. 9 Trinity (Conn.), 3-0
No. 3 Rowan d. No. 5 Messiah, 3-1

Semifinals - Friday, Nov. 18
No. 8 Williams vs. No. 4 Johns Hopkins
No. 2 Middlebury vs. No. 3 Rowan

Final - Sunday, Nov. 20
semifinal winners

>> Complete Bracket
VOLLEYBALL (W)
3. The Elite Eight


The eight teams bound for Pittsburgh are set for this weekend. But only even-numbered ranked teams are among them.

Sweet 16
No. 6 Trinity (Texas) d. No. 1 Claremont-M-S, 3-2
No. 16 Transylvania d. No. 7 Berry, 3-1
No. 8 NYU d. Williams, 3-1
No. 20 Hope d. No. 3 Calvin, 3-2
Johns Hopkins d. Mary Washington, 3-0
No. 4 Northwestern d. No. 11 UW-Whitewater, 3-1
No. 2 Juniata d. Christopher Newport, 3-0
No. 18 MIT d. No. 19 Tufts, 3-0

Quarterfinals
Juniata vs. Hope
Johns Hopkins vs. Northwestern
NYU vs. Transylvania
Trinity (Texas) vs. MIT

>> Complete Bracket
A MESSAGE FROM 1440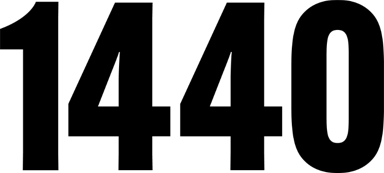 News Without Motives
1440 is the daily newsletter helping 2M+ Americans stay informed—it's news without motives, edited to be unbiased as humanly possible. The team at 1440 scours over 100+ sources so you don't have to. Culture, science, sports, politics, business, and everything in between - in a five-minute read each morning, 100% free.

CROSS COUNTRY
4. Headed to Nationals

The field is set for the NCAA Division III Cross Country Championship on Saturday in Lansing, Mich. The women's race will begin at 11 a.m. ET, while the men's race will start at noon.

Men - AQ
MIT, John Carroll, Haverford, Carnegie Mellon, Williams, North Central (Ill.), Geneseo, UW-Whitewater, Emory, Pomona-Pitzer

At-Large
Bates, Calvin, Case Western Reserve, Chicago, Claremont-M-S, Colby, Connecticut College, George Fox, Johns Hopkins, Loras, Lynchburg, Middlebury, Mount Union, Otterbein, RPI, St. Olaf, Tufts, UC Santa Cruz, UW-La Crosse, UW-Stout, Wartburg, Washington (Mo.)

Women - AQ
MIT, John Carroll, Widener, Johns Hopkins, Williams, Wartburg, Geneseo, Carleton, Lynchburg, Claremont-M-S

At-Large
Amherst, Bates, Calvin, Carnegie Mellon, Chicago, Colorado College, Emory, George Fox, Hope, Loras, Mount Union, NYU, Pomona-Pitzer, RPI, Smith, St. Lawrence, St. Olaf, UC Santa Crus, UW-Eau Claire, UW-La Crosse, UW-Stevens Point, Washington (Mo.)

>> Individual Qualifiers
>> Regional Championship Recaps
SOCCER (M/W)
5. How Sweet It Is

We are down to the Sweet 16 in the NCAA Division III Soccer Championships without top-ranked men's team Messiah, who fell to Williams in penalties. Nine of the top 10 women's teams move onto the round of 16.

Women
No. 1 Misercordia vs. Scranton
No. 2 Johns Hopkins vs. No. 25 Williams
No. 8 Carnegie Mellon vs. Washington (Mo.)
No. 4 Messiah vs. No. 15 Emory

No. 5 Case Western Reserve vs. No. 10 Loras
No. 7 Amherst vs. No. 11 William Smith
No. 3 Christopher Newport vs. No. 6 Trinity (Texas)
No. 12 UW-La Crosse vs. No. 16 Virginia Wesleyan

>> Conference Call: UAA (4), NESCAC (2),A-R-C (1), C2C (1), Centennial (1), Landmark (1), Liberty (1), MACC (1), MACF (1), ODAC (1), SCAC (1), WIAC (1)

>> Complete Bracket

Men
No. 2 Chicago vs. No. 18 St. Thomas
No. 10 Gustavus Adolphus vs. St. Olaf
No. 4 Stevens vs. Cortland
Catholic vs. No. 13 Johns Hopkins

Williams vs. Ohio Northern
No. 9 Washington and Lee vs. No. 5 Kenyon
No. 3 Amherst vs. Mary Washington
No. 19 Oneonta vs. No. 8 Bowdoin

>> Conference Call: NESCAC (3), MIAC (2), SUNYAC (2), C2C (1), Centennial (1), Landmark (1), MACF (1), NCAC (1), OAC (1), ODAC (1), SCAC (1), UAA (1)

>> Complete Bracket
NEWS
6. Lightning Round
News
Alma College President Jeff Abernathy announced this month plans for a new indoor athletic facility — the hallmark building of what will be known as the Greg Hatcher Athletics Campus — also housing the Scots' baseball field, Klenk Park, and soccer field, Scotland Yard.
Happy Birthday
Cake and candles for Andrew Mindeman, associate AD, LeTourneau

Do you know of someone celebrating a birthday soon? Drop us a line at D3Playbook@gmail.com.
TRANSACTIONS

7. Comings and Goings
Copyright © 2022, D3Playbook.com All rights reserved.