written by STEVE ULRICH
your must-read briefing on what's driving the day in NCAA Division III

>> Happy Friday. Good luck to those participating in NCAA semifinal and championship events this weekend.

>> Thanks for reading D3Playbook. Consider sharing us with other department members, especially the newest ones!

TOP STORY
1. Deaf and Hard of Hearing Gallaudet's Drive To Division III Playoffs

by Heather Dinich, ESPN.com

"Last week, on an unseasonably warm November afternoon, Gallaudet offensive line coach Todd Collins jogged onto the field, pushing the team's big bass drum on wheels to midfield, where he banged on it repeatedly, signaling to the nation's only deaf and hard of hearing team it was time to stretch. While many couldn't hear the thunderous, rhythmic beat that echoed through the otherwise quiet campus, they could all feel its vibration.

BOOM!

Lateral stretch to the right.

BOOM!

Lateral stretch to the left.

BOOM!

On one knee for hip flexors.

Coach Chuck Goldstein, who is hearing, hasn't used a whistle at practice in 13 years."

>> Field Awareness: "The football team is undersized, composed of many players who have never been on a full roster, are still learning their position and can't hear when the official blows a whistle to stop the play. They were picked this preseason to finish fifth in the Eastern Collegiate Football Conference, but the Bison have won their conference title and are returning to the Division III NCAA tournament for only the second time in school history, and the first time since 2013."

>> Reality Check: "Every season, 12 to 15 players join the team who don't know ASL (American Sign Language), creating a natural divide between players who are deaf, and the others who are hard of hearing. Some have cochlear implants, some have hearing aids, some are deaf in one ear. (Assistant coach/recruiting coordinator Shelby) Bean was born with Goldenhar syndrome, a rare congenital condition that required his external ears to be surgically removed. The numerous surgeries he had as a child left his face paralyzed, so he can't smile, frown or even blink."

>> The Big Picture: "I set the bar really high about expectations when we travel," said Goldstein. "We represent every deaf person. I'm hearing, and I still represent the deaf community. If we act like fools, that little girl's first impression is all deaf people are fools. And so we take pride in who we are and who we represent. That GU logo, we're America's deaf team. You see Alabama's uniform, Penn State's uniform, you know how they are. That's what we are."

>> Continue Reading
A MESSAGE FROM BRIGHT CELLARS

Discover Wines You Love

Bright Cellars is the monthly wine club that matches you with wine that you'll love, based on an algorithm that selects wines based on your taste preferences. Created to not only deliver excellent wine, but to also give the added bonus of learning about your wines and own tastes.


VOLLEYBALL (W)
2. Trinity, Juniata Advance To Final


The national final is set for Saturday in the NCAA Division III women's volleyball championship tournament as Trinity (Texas) and Juniata posted semifinal victories.

Trinity d. New York U., 21-25, 25-15, 25-19, 25-21

Juniata d. Northwestern, 25-15, 22-25, 25-11, 25-23
A MESSAGE FROM EDGE SPRAY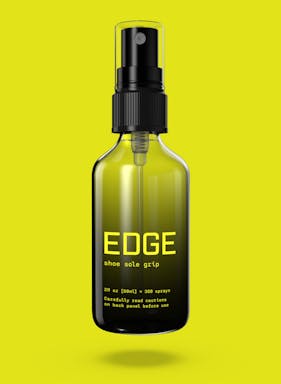 Instant Sneaker Grip in a Bottle

Don't get caught slipping or wiping your shoes with your hands - EDGE is a new shoe grip spray that has been endorsed by players, coaches, and trainers from AAU through D1 and Pro Sports. It's been blowing up in the NCAA basketball and volleyball communities, but it is also used for rock climbing, boxing, table tennis, futsal, racquetball, and more.

CROSS COUNTRY
3. Championship Weekend

All the information you need for the NCAA Division III Cross Country Championship on Saturday is right here!
SOCCER
4. Sectional Round Starts Today

It is sectional weekend in soccer and that means the final four teams standing will advance to the national semifinals in two weeks.

Women
No. 1 Misericordia vs. Scranton
No. 2 Johns Hopkins vs. No. 25 Williams

No. 8 Carnegie Mellon vs. Washington (Mo.)
No. 4 Messiah vs. No. 15 Emory

No. 5 Case Western Reserve vs. No. 10 Loras
No. 7 Amherst vs. No. 11 William Smith

No. 3 Christopher Newport vs. No. 6 Trinity (Texas)
No. 12 UW-La Crosse vs. No. 16 Virginia Wesleyan

>> Complete Bracket

Men
No. 2 Chicago vs. No. 18 St. Thomas
No. 10 Gustavus Adolphus vs. St. Olaf

No. 4 Stevens vs. Cortland
No. 13 Johns Hopkins vs. Catholic

Williams vs. Ohio Northern
No. 5 Kenyon vs. No. 9 Washington and Lee

No. 3 Amherst vs. No. 25 Mary Washington
No. 8 Bowdoin vs. No. 19 Oneonta

>> Complete Bracket
FOOTBALL
5. Opening Round Matchups

There are 16 opening-round matchups on tap Saturday in the NCAA Division III Football Championship.

No. 5 Saint John's vs. Northwestern
No. 7 UW-La Crosse vs. No. 15 Wartburg
Alma vs. Mount St. Joseph
No. 10 UW-Whitewater vs. Aurora

No. 2 Mount Union vs. Salisbury
No. 13 Susquehanna vs. Utica
No. 11 Cortland vs. No. 18 Randolph-Macon
No. 14 Delaware Valley vs. Gallaudet

No. 1 North Central (Ill.) vs. Lake Forest
No. 19 Carnegie Mellon vs. DePauw
No. 23 Endicott vs. Springfield
No. 12 Ithaca vs. UMass Dartmouth

No. 6 Trinity (Texas) vs. No. 8 Hardin-Simmons
No. 3 Mary Hardin-Baylor vs. Huntingdon
No. 9 Bethel vs. No. 16 Wheaton (Ill.)
No. 4 Linfield vs. Pomona-Pitzer

>> Scoreboard
WEEKEND
6. What We're Watching

Ice Hockey (M)
No. 3 Geneseo vs. No. 8 Oswego
No. 9 U. of New England vs. No. 14 Salve Regina
Ice Hockey (W)
No. 11 Amherst vs. No. 15 Hamilton
Basketball (M)
No. 3 UW-Oshkosh vs. No. 13 Saint Joseph (Conn.)
Basketball (W)
No. 1 Hope vs. No. 13 UW-Eau Claire
NEWS
7. Lightning Round
News
Aurora University plans to stop offering classes at a campus it owns over the Wisconsin border, some 70 miles away.
Happy Birthday
Sunday cake and candles for Jake Aferiat, Penn State alum; Rob Southall, associate athletic director, Elms; and Logan Stroman, head cross country/track and field coach, Widener

Do you know of someone celebrating a birthday soon? Drop us a line at D3Playbook@gmail.com.
Copyright © 2022, D3Playbook.com All rights reserved.