written by STEVE ULRICH
your must-read briefing on what's driving the day in NCAA Division III
>> Hello Wednesday. It's the 60th anniversary of the Beatles' first single. Can you name it?

>> Today's Word Count: 1,053

>> Thanks for reading D3Playbook. Please refer a friend or two. Let's get to 2,000 subscribers by the end of the month.

TOP STORY
1. Ranking The Conferences

by Greg Thomas, D3sports.com

"As the Division III football season reaches the quarter pole, non-conference play has all but concluded (with a nod to Hilbert's tour of the NCAC and a certain Week 11 engagement in the Bronx), which means it's time for Around The Nation to stew over those non-conference results from our first months' worth of games and reorganize our ranking of Division III's conferences.

Changes to this year's rankings may be more subtle than we saw last year, but there will be some major moves down below (posting a 25-3 record as a conference will get a response, MIAA). We also saw some conferences bounce back well from disappointment 2021 seasons: I'm looking at you NJAC.

Non-conference records are not exclusive to games against other D-III opponents, but only games recognized by the NCAA are included (i.e. no contests against club teams are counted). I've also not included non-conference results against conference opponents."
Wisconsin Intercollegiate Athletic Conference
The WIAC continues to be the premiere conference in Division III

Minnesota Intercollegiate Athletic Conference
The MIAC has posted a stronger non-conference record this season than last, but their hold on the No. 2 spot is tenuous

American Southwest Conference
The ASC had a golden opportunity to climb back to No. 2 with a very aggressive non-conference schedule

>> Continue Reading
OPINION
2. The NCAA Is Killing D-III Competition

by Luke Terry, Trinity U. Trintonian

"College athletics seasons are long, grueling, marathon-like affairs that consist of a large number of games and competitions. NCAA championships make up just a small fraction of the total number of games, yet are arguably the most important of them all, as they are the deciding factor in who is crowned at the top of each sport. It's hard to imagine the NCAA jeopardizing the outcome of these events, but this is exactly what is happening at the Division III level.

The NCAA is responsible for funding athletic championships for all of the sports that it governs and for each level of competition. This includes NCAA Divisions I, II and III; however, there are major disparities in the amounts that each level receives for its championships. Division I receives a whopping $85 million, while Divisions II and III receive only $23 and $21 million respectively. While the line of reasoning makes sense — major Division I schools bring in significantly more money from various operating procedures — other rules in place for the championships lead to their integrity crumbling."

>> Why It Matters: "The most noticeable of these is the 500-mile rule and the fallout that follows. The NCAA reserves the right to seed (its tournaments) based on geography rather than skill in order to save money. This is where the 500-mile rule comes into play. In order to save money and avoid flying schools out to play games, the NCAA picks matchups based on proximity, rather than seeding based on resumes."

>> The Final Word: "It's clear that the NCAA has monetary motivations to create matchups that keep a little extra cash in their pockets. For a season that is as long and as hard as college football, it matters to give athletes the opportunity to play in a championship or compete for a national championship, even if it means sacrificing a little more money."

>> Read More
A MESSAGE FROM MORNING BREW

2.6 million people wake up to this newsletter every morning

There's a reason over 2.6 million people start their day with Morning Brew - the daily email that delivers the latest news from Wall Street to Silicon Valley. Business news doesn't have to be dry and dense...make your mornings more enjoyable, for free.
SOCCER
3. Chicago, CNU Remain No. 1

The University of Chicago and Christopher Newport University sit atop the latest United Soccer Coaches Association DIII rankings.

Men
Chicago, 10-0
Messiah, 9-0-1
Stevens, 8-0-1
Kenyon, 9-0
Johns Hopkins, 8-0-2
North Park, 9-1
Willamette, 8-0-2
Hamilton, 7-0-1
Washington and Lee, 8-1-1
Gustavus Adolphus, 7-0-3
>>
Finding The Back of the Net
: Medaille's
Ander Castillo
and LaGrange's
Enrique Hernandez
lead DIII with 14 goals. Thirteen other players have reached double figures in goals.
>>
What We're Watching This Weekend
: No. 9 Washington and Lee vs. No. 24 Christopher Newport; No. 15 Babson vs. No. 25 Coast Guard
>>
Complete Poll
Women
Christopher Newport, 9-0-1
Messiah, 8-0-2
Misericordia, 8-0-1
Johns Hopkins, 7-0-2
William Smith, 7-1-2
Wartburg, 10-0-1
Case Western Reserve, 9-0
Trinity (Texas), 9-0-1
Calvin, 10-0
Montclair State, 10-0
>>
Clean Sheets
: Calvin sophomore
Kalex Dodge
leads DIII with 10 shutouts, while Wartburg's
Marissa Lopez
has eight clean sheets to her credit.
>>
What We're Watching This Weekend
: No. 10 Montclair State vs. Rowan; No. 11 Williams vs. No. 19 MIT
>>
Complete Poll
A MESSAGE FROM PLUM DELUXE TEA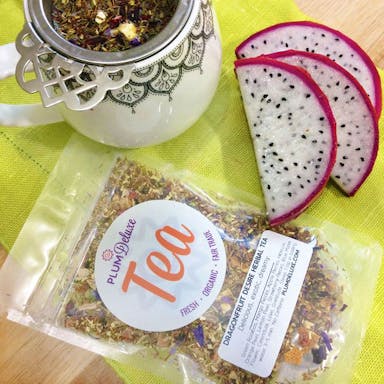 Plum Deluxe Tea

Plum Deluxe is well known for its tea of the month club, the leading tea subscription and one of the most well-liked "surprise and delight" subscriptions.

VOLLEYBALL
4. Athenas Are Unanimous
Claremont-M-S remains the unanimous No. 1 team in the land as the latest AVCA women's volleyball rankings were released Tuesday.
Claremont-M-S (90), 15-0
Trinity (Texas), 13-2
Juniata, 13-1
Northwestern (Minn.), 15-1
Berry, 11-2
Washington (Mo.), 16-2
Emory, 9-4
Calvin, 10-3
UW-Whitewater, 16-2
NYU, 12-3
>>
Point Procurers
: Randolph-Macon senior
Grace Parker
leads DIII in points per set at 5.57. North Park soph
Adriana Rodriguez
is a close second at 5.53
>>
What We're Watching This Weekend
: No. 9 UW-Whitewater vs. No. 10 NYU; No. 8 Calvin vs. No. 19 MIT
>>
Complete Poll
FIELD HOCKEY
5. Middlebury, Rowan Remain 1-2
Middlebury and Rowan remain locked in the top two spots in DIII according to this week's NFHCA coaches' poll.
Middlebury, 9-0
Rowan, 10-0
Salisbury, 10-0
Tufts, 7-2
Trinity, 9-1
Kean, 9-1
Amherst, 6-2
Johns Hopkins, 7-3
Babson, 6-3
Messiah, 8-2
>>
Biscuit in the Basket
: Shenandoah soph
Mairead McKibbin
leads DIII with 18 goals while four other players have tallied 16 times.
>>
What We're Watching This Weekend
: No. 5 Trinity vs. No. 16 Bowdoin; No. 17 Shenandoah vs. No. 19 Lynchburg
>>
Complete Poll
NEWS
6. Lightning Round
News
Carleton captured the MIAC women's golf championship and the accompanying AQ to this spring's NCAA championship. Kyra Venne of Saint Benedict took medalist honors

Saint John's won the MIAC men's championship, rallying from a 10-shot deficit on the final day. Nate Loxtercamp of the Johnnies picked up medalist honors
Happy Birthday
Cake and candles for Marci Allison, associate AD, Texas-Dallas

Do you know of someone celebrating a birthday soon? Drop us a line at
D3Playbook@gmail.com
.
Copyright © 2022, D3Playbook.com All rights reserved.