written by STEVE ULRICH
your must-read briefing on what's driving the day in NCAA Division III
>> Good Tuesday Morning. Three weeks of political ads before Election Day.

>> Thanks for reading D3Playbook. Is your staff reading D3Playbook? Share the love and the info.

TOP STORY
1. NCAA Vacates Two Individual Wrestling Championships


In a report from d3wrestle.com, the NCAA Committee on Infractions has vacated the results from North Central (Ill.), UW-Oshkosh and TCNJ from the 2022 championship tournament.

The committee also vacated the individual championships of 197-pounder Cody Baldridge of North Central and 285-pounder Jordan Lemcke of UW-Oshkosh.

The NCAA has not made a public announcement about the decision, but d3wrestle.com noticed the language in the NCAA Division III Wrestling Championships Record Book, noting the changes.




The Division III Committee on Infractions acts as an independent administrative body to adjudicate major infractions cases involving member institutions and their employees.

"d3wrestle.com contacted the NCAA and was told by a member of the communications staff that, "Unfortunately, we cannot provide further information about the cases in question, for student privacy reasons. Your best resource would be the school(s) in question."

North Central and Oshkosh provided statements to d3wrestle, while TCNJ had not of press time.

Anthony and Gennaro Bonaventura of the D3 Nation podcast are reporting that failed drug tests are the reason for the disqualification.

>> NCAA Drug Testing Program
A MESSAGE FROM HUDL/BLUEFRAME TECHNOLOGY
Ready to stream like a pro this season? With Hudl (formerly BlueFrame), powerful broadcasting tools meet the advanced capture capabilities of Hudl Focus, bringing your program unmatched opportunities to generate revenue and connect with your fans. Plus, you get the flexibility to select the streaming option that makes the most sense for your school. [Learn More]
NCAA
2. Champs Committee Recap

The Division III Championships Committee met on September 12-13. Here is a recap of their meeting.
Change the minimum number of participants required in tennis from six to four.
For rowing only to no longer include winning percentage but instead focus solely on head-to-head results and results versus common opponents.
The bench size, squad size and travel party numbers are currently sufficient, with the exception of the pending request for men's basketball, and the committee will commit to reviewing the numbers and considering increases with every other budget cycle. The next review will occur in FY27.
Establish a maximum of seven teams ranked in any region
Reestablish the 500-mile radius for championship flight travel
Did not support the men's ice hockey committee's request to expand the bracket from 12 teams to 13, effective for the 2023 championship.
Approved the women's ice hockey committee's request to eliminate the third-place game at the finals site, effective immediately
Approved a change to the Division III Men's and Women's Soccer Championships to permit the that championship be contested in a split schedule with one gender playing on Thursday and Saturday and the second gender playing on Friday and Sunday. In this new format the gender competing first (Thursday and Friday) will rotate annually
>> Keep Reading
A MESSAGE FROM MORNING BREW

2.6 million people wake up to this newsletter every morning

There's a reason over 2.6 million people start their day with Morning Brew - the daily email that delivers the latest news from Wall Street to Silicon Valley. Business news doesn't have to be dry and dense...make your mornings more enjoyable, for free.

APPRECIATION
3. Lenny Reich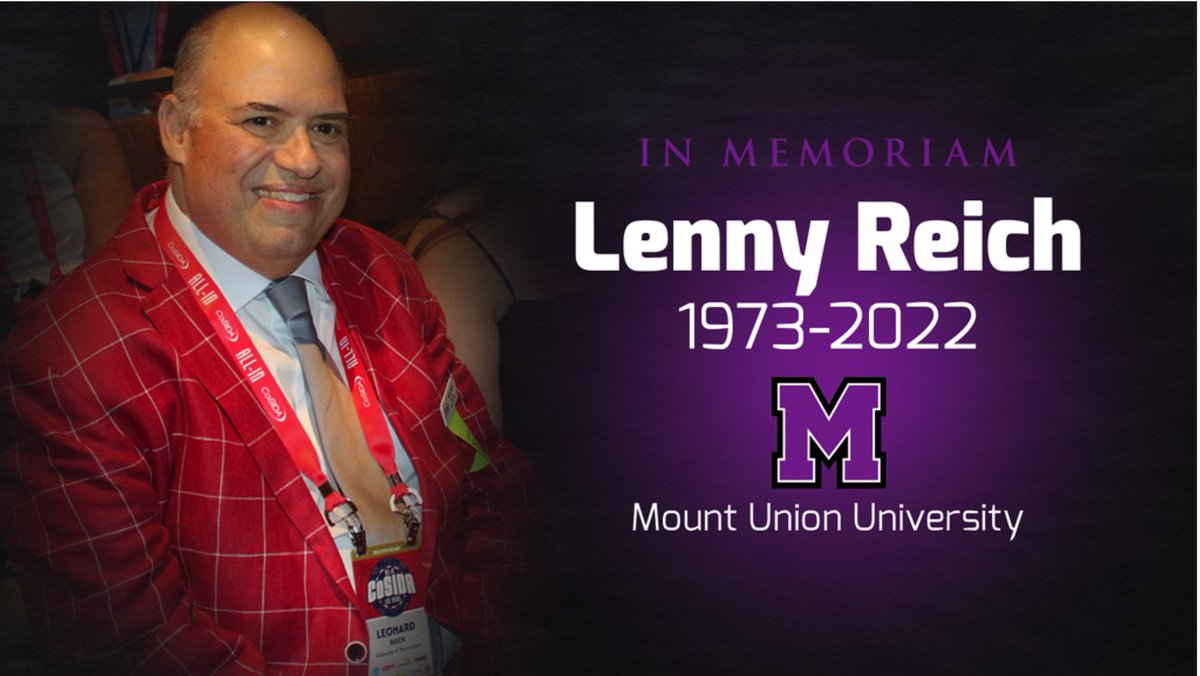 courtesy of College Sports Communicators

"Today, October 17, the athletics communications profession lost a dear friend and long-time contributor to the betterment of NCAA Division III college athletics, Lenny Reich. Reich was inducted into the College Sports Communicators (formerly CoSIDA) Hall of Fame in June 2022.

Reich was a trusted colleague and friend to hundreds in college athletics and an award-winning SID with extensive national, regional and Ohio Athletic Conference (OAC) committee service to collegiate athletics.

One of the leaders in NCAA Division III, Reich served as assistant director of athletics/sports information at the University of Mount Union, working at the Ohio school for 25 years through June (2008-2002). He added the Assistant AD title in 2012.

In late March 2022, Reich was diagnosed with myelofibrosis – a rare blood cancer that attacks the bone marrow. After numerous tests and a rigorous search for a bone marrow donor, a match was found and Lenny underwent a stem cell transplant several weeks ago in Cleveland. He was under post-transplant hospital care at the time of his passing."

Our condolences to his wife, Helen, and daughter, Caroline, as well as other family members, friends and the entire Mount Union, OAC, CSC and DIII communities.

May his memory be a blessing.
NEWS
4. Lightning Round
News
Cazenovia College, in New York State, defaulted on a payment on a $25 million bond, Bloomberg reported. The college is attempting to negotiate with bondholders. Cazenovia also faces financial problems because of falling enrollment. The college currently has 750 students, but enrollment was over 1,000 students as recently as 2016.

The Rutgers University-Newark Athletics Department will shut down The Golden Gym main court to undergo repairs on the floor. The shutdown will begin on Tuesday and last approximately eight weeks to replace the damaged floor.
Cross Country
Happy Birthday
Cake and candles for Joe Miller, CEO, Teamworks; Sarah Assante, assistant basketball coach, Washington and Lee; and Dan Mara.
Do you know of someone celebrating an upcoming birthday? Drop us a line at D3Playbook@gmail.com
A MESSAGE FROM PLUM DELUXE TEA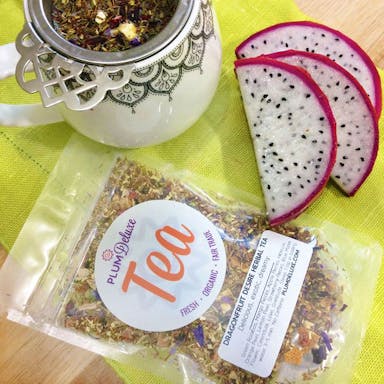 Plum Deluxe Tea
Plum Deluxe is well known for its tea of the month club, the leading tea subscription and one of the most well-liked "surprise and delight" subscriptions.
TRANSACTIONS
5. Comings and Goings
1 THING
6. Terrible Trombone
One of the year's best video game success stories is Trombone Champ, a lark that's become a genuine, note-warbling hit.
Why it matters: Titles about the unlikeliest of topics can still break through, Axios Gaming author Stephen Totilo reports.
Trombone Champ is a fairly simple proposition: Play the virtual trombone by tapping buttons and sliding a mouse.
"The game is generally more entertaining when you perform badly," Trombone Champ lead developer Dan Vecchitto told Axios over email.
Copyright © 2022, D3Playbook.com All rights reserved.