written by STEVE ULRICH
your must-read briefing on what's driving the day in NCAA Division III
>> Good Tuesday Morning. Four weeks of political ads before Election Day.

>> Today's Word Count: 830

>> Thanks for reading D3Playbook. Is your staff reading D3Playbook? Share the love and the info.

TOP STORY
1. Making The Move

by Sara Greene, The Batesville Daily Guard

"Lyon (Ark.) College Athletic Director Kevin Jenkins visited with the Batesville Chapter of Kiwanis Club Friday to update them on how the program is doing in its first few months of moving into a new division of college athletics, from National Association of Intercollegiate Athletics to National Collegiate Athletic Association Division III.

"Right now we're still NAIA and Division III, so this has really been a strange year and trying year when it comes to the eligibility side of it and following all the rules," Jenkins explained to the group.

The two divisions have different methodologies regarding things like how many hours coaches can have with student athletes and when the athletic practice seasons begin, and scholarship funding."

>> What They're Saying: "We evaluate our athletic program every year; to see whether it is in the right national organization, whether it is in the right conference organization, and we have looked at it a number of times," Jenkins said. While there are a number of reasons any college or university might change their division or conference, Jenkins gave an example everyone could relate to: Distance and gas prices.

>> Worth Noting: "We're still looking at where our best conference is for football," Jenkins said.

>> Continue Reading
A MESSAGE FROM HUDL/BLUEFRAME TECHNOLOGY
Ready to stream like a pro this season? With Hudl (formerly BlueFrame), powerful broadcasting tools meet the advanced capture capabilities of Hudl Focus, bringing your program unmatched opportunities to generate revenue and connect with your fans. Plus, you get the flexibility to select the streaming option that makes the most sense for your school. [Learn More]
CONVENTION
2. Early Registration Ends Friday


NCAA members should register for the in-person 2023 NCAA Convention by Wednesday to get the lowest rate of $325. The registration fee will increase to $450 for NCAA members starting Thursday.

The Convention will be in San Antonio from Wednesday, Jan. 11, to Saturday, Jan. 14. The event will be fully in person, with no virtual offerings during the Convention week other than publicly streamed events.

The registration fee includes all Convention programming and one ticket to the Delegates Reception on Thursday, Jan. 12, as well as Delegates Breakfasts on Friday, Jan. 13, and Saturday, Jan. 14. Standby line access to the Honors Celebration, Woman of the Year Awards Luncheon and Saluting Excellence Luncheon will also be available. These events, as well as the State of College Sports, also will be streamed publicly.

The Grand Hyatt San Antonio River Walk, San Antonio Marriott Rivercenter and San Antonio Marriott Riverwalk will provide meeting space and sleeping rooms for the Convention. Association-wide events and education sessions will be at the Henry B. Gonzalez Convention Center.

For more information, including a complete schedule of events, venue information and registration details, please visit ncaa.org/convention.

>> Keep Reading
A MESSAGE FROM MORNING BREW

2.6 million people wake up to this newsletter every morning

There's a reason over 2.6 million people start their day with Morning Brew - the daily email that delivers the latest news from Wall Street to Silicon Valley. Business news doesn't have to be dry and dense...make your mornings more enjoyable, for free.

NEWS
3. Lightning Round
News
Cross Country
Golf (W)
Happy Birthday

Do you know of someone celebrating an upcoming birthday? Drop us a line at D3Playbook@gmail.com
A MESSAGE FROM PLUM DELUXE TEA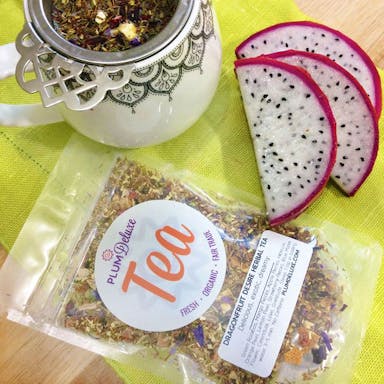 Plum Deluxe Tea
Plum Deluxe is well known for its tea of the month club, the leading tea subscription and one of the most well-liked "surprise and delight" subscriptions.
ICE HOCKEY
4. Bulldogs, Panthers Top Preseason Polls

Coming off its first national championship in program history, Adrian is the preseason No. 1 men's ice hockey team in the land according to USCHO.com. The Bulldogs are riding a 33-game win streak. Defending national runner-up Geneseo comes in at No. 2.

Men
Adrian (20)
Geneseo
Utica
Augsburg
Hobart
St. Norbert
Babson
U. of New England
Elmira
UW-Stevens Point
>> Complete Poll

After recording a perfect 27-0 mark and the program's sixth NCAA championship, it is no surprise that Middlebury is the preseason No. 1 women's ice hockey team in the country, according to the USCHO.com poll. Runner-up Gustavus Adolphus is the second choice of the pollsters.

Women
Middlebury (20)
Gustavus Adolphus
Plattsburgh
Elmira
UW-River Falls
UW-Eau Claire
Nazareth
Colby
Endicott
Amherst
>> Complete Poll
TRANSACTIONS
5. Comings and Goings
1 THING
6. Tomato Shortage
America's salad bowl is in trouble: Price hikes coming for tomatoes, onions and garlic next year.
"There's just not enough water to grow everything that we normally grow," California Board of Food and Agriculture president Don Cameron told Reuters.
Zoom in: California accounts for 95% of the nation's processed tomato production and 35% of global production, Axios' Sareen Habeshian reports.
Copyright © 2022, D3Playbook.com All rights reserved.