written by STEVE ULRICH
your must-read briefing on what's driving the day in NCAA Division III

>> Happy Friday. It's the penultimate weekend in the field hockey, soccer and volleyball regular season.

>> Thanks for reading D3Playbook. Consider sharing us with other department members, especially the newest ones!

TOP STORY
1. History In The Making
by David Waldstein, New York Times

"A significant moment in college sports history will unfold on Friday when two men's soccer teams meet at little Gaelic Park in the Bronx — not because of the teams involved, but because of who is coaching them.

Kim Wyant is the head coach of New York University, which will host powerhouse University of Chicago, coached by Julianne Sitch. It is believed to be the first N.C.A.A. men's soccer game in which both coaches are women.

"This is definitely historic," said Nicole LaVoi, a senior lecturer at the University of Minnesota, who compiles annual data on the number of women coaching in college sports. "It's a landmark occurrence."

>> Situational Awareness: "Data published by the U.S. Department of Education shows that only about five percent of all men's college teams are coached by women, and the majority of those are in low-revenue, combined-gender sports like skiing, swimming and track and field."

>> Between The Lines: "Wyant began coaching men at the college level in 2015, when she was hired by NYU. The first goalie to play an international game for the United States women's national team, she has led the Violets to five postseason appearances and has become the standard-bearer for women coaching a men's team in a college team sport. She has also been a role model for many aspiring players and coaches, including Sitch, who until April was an assistant coach for the Chicago women's team."

>> The Final Word: "Players just want to know, 'Can I get better?'" Wyant said at a recent N.Y.U. practice at Pier 40 in Manhattan. "They are looking for a leader who is invested in the team. Do we feel respected? Whether male or female, if you can deliver all of those things, you can succeed."

>> Continue Reading
A MESSAGE FROM BRIGHT CELLARS

Discover Wines You Love

Bright Cellars is the monthly wine club that matches you with wine that you'll love, based on an algorithm that selects wines based on your taste preferences. Created to not only deliver excellent wine, but to also give the added bonus of learning about your wines and own tastes.


CROSS COUNTRY
2. Conference Championship Weekend
It's the first of three big weekends on the Division III cross country schedule - Conference Championship Weekend.

Although there are no automatic qualifying berths that accompany a title - you return to college reunions to celebrate championships, not NCAA appearances.

From Maine to Minnesota, from Alabama to California ... a chance to bring the conference championship trophy/plaque is on the line at 43 locations on Saturday and one on Sunday.

>> Conference Championship Central
>> Pre-Championship National/Regional Polls
A MESSAGE FROM SLOW MOON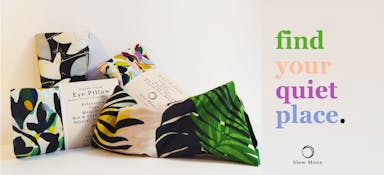 Slow Moon — Find Your Quiet Place
Slow Moon eye pillows help rest tired eyes, stimulating the oculocardiac reflex and resetting your body. Handmade from organic cotton they are the perfect tool for deeper concentration.
FEATURE
3. Not Rocket Science, But CMS' Maiuolo Getting His Kicks

by Helene Elliott, Los Angeles Times

"Despite its elaborate schemes and formations and Xs and O's, football isn't rocket science.

But Claremont-Mudd-Scripps kicker Alessandro Maiuolo is, essentially, a rocket scientist, one of his many impressive academic and athletic achievements at a school that prizes math, science and engineering studies yet leaves room for students to nourish body and soul.

As a member of Harvey Mudd College's Amateur Rocketry Club, the senior from the Bay Area city of Mountain View heads the advanced rocketry team's recovery subteam, whose job is to get a rocket up and down safely and in one piece. The task requires hundreds of hours of precise planning and detailed calculations. Nothing is left to chance.

"We had our first launch in a while last June. It blew up in five seconds," said Maiuolo, who was named to the Southern California Intercollegiate Athletic Conference's all-academic team in each of his first three seasons and was the second-team all-conference kicker last season.

>> Field Awareness: Through it all, with a heavy schedule that this semester includes working on a diagnostic tool for Tesla's manufacturing line, serving as a head proctor in the machine shop and filling a research position under the Clay-Wolkin engineering fellowship, he has maintained a 4.0 grade-point average. School officials say only 14 students have graduated from Harvey Mudd with a 4.0 since 1955."

>> Quotable: "Teamwork, and being able to adapt to change, being able to overcome adversity. Things don't work our way at first and that's true in engineering: The first prototype pretty much never works, and you've got to get used to that. And in football, sometimes the first few things we try against a team won't work and we have to adapt, whether that's throughout the game or at halftime, making big adjustments. There's a lot of overlaps in that sense."

>> Read More
WEEKEND
4. What We're Watching

It's the penultimate weekend of the regular season as most conferences either are concluding league play or entering the playoffs.


Field Hockey
Soccer (M)
Soccer (W)
Football
Volleyball
A MESSAGE FROM MORNING BREW


2.6 million people wake up to this newsletter every morning


There's a reason over 2.6 million people start their day with Morning Brew - the daily email that delivers the latest news from Wall Street to Silicon Valley. Business news doesn't have to be dry and dense...make your mornings more enjoyable, for free.
NEWS
5. Lightning Round
News
Happy Birthday

Cake and candles for
Friday: Felix Mann, head tennis coach, Sewanee; Robbie Aldinger, assistant football coach, Hamline
Saturday: Tyler Simms, head basketball coach, Clark
Sunday: Michael Conroy, head athletic trainer, Nazareth; Mary Beth Davis, counselor, Neumann; Courtney Wormuth, associate AD, Cortland
Do you know of someone celebrating a birthday soon? Drop us a line at D3Playbook@gmail.com.
TRANSACTIONS
6. Comings and Goings
Copyright © 2022, D3Playbook.com All rights reserved.