written by STEVE ULRICH
your must-read briefing on what's driving the day in NCAA Division III
>> Good Tuesday Morning. Two weeks of political ads before Election Day. If you live in Pennsylvania, you know what I mean.

>> Thanks for reading D3Playbook. Is your staff reading D3Playbook? Share the love and the info.

TOP STORY
1. DIII Approves Day Off Between Semifinals and Championship


Although not confirmed by a NCAA press release, it is clear that Division III will be adding a day off in between the semifinals and championship at national events in field hockey, soccer and volleyball this fall.

The pre-championship manuals for each of the four championship sports indicate that a day off will be in place this season. This was first reported by Dave McHugh and d3sports.com.

Field Hockey
Semifinals: Friday, Nov. 18, 12 and 3 p.m.
Final: Sunday, Nov. 20, 1 p.m.

Soccer (M)
Semifinals: Thursday, Dec. 1, 1 and 4 p.m.
Final: Saturday, Dec., 3, Noon

Soccer (W)
Semifinals: Friday, Dec. 2, 1 and 4 p.m.
Final: Sunday, Dec. 4, Noon

Volleyball (W)
Quarterfinals: Wednesday, Nov. 16, TBA
Semifinals: Thursday, Nov. 17, TBA
Final: Saturday, Nov. 19, 7 p.m.
A MESSAGE FROM HUDL/BLUEFRAME TECHNOLOGY
Ready to stream like a pro this season? With Hudl (formerly BlueFrame), powerful broadcasting tools meet the advanced capture capabilities of Hudl Focus, bringing your program unmatched opportunities to generate revenue and connect with your fans. Plus, you get the flexibility to select the streaming option that makes the most sense for your school. [Learn More]
ENROLLMENT
2. Fencing Can Be Six-Figure Expensive, But It Wins in College Admissions

by Stephanie Saul, New York Times

"At the Manhattan Fencing Center, the athletes don't look much like the swashbuckling heroes in the movies. There are no daring leaps or flips, no slashing or gallivanting around the room. Instead, young fencers methodically attack and parry along a long, narrow strip of floor. A hit - the touch of an opponent's garb - can be missed by the naked eye.

But for families who invest in this expensive sport, the main target is quite clear - just look up. Hanging from the ceiling are flags from Duke, Harvard, N.Y.U., Johns Hopkins, Notre Dame, Princeton and Columbia, representing the clique of colleges and universities with N.C.A.A. fencing teams."

>> The Big Picture: "Beyond coaching, equipment and club fees, fencers must often travel like a tennis pro to compete in the top tournaments — Bucharest, Cairo, Istanbul. Parents, for the most part, foot the bill, which can reach tens of thousands of dollars a year."

>> Between The Lines: "Fencing, along with these other sports, may get another hard look, as the Supreme Court prepares to hear two affirmative action cases against Harvard and the University of North Carolina, both to be heard on Oct. 31. The lawsuits, filed by Students for Fair Admissions, could well determine whether colleges can consider race in admissions in an effort to balance their classes."

>> Of Note: ""Preferences for athletes in niche sports would seem to be one of the first items on the chopping block," said Justin Driver, a Yale Law School professor. Other categories include children of alumni, employees and donors."

>> Keep Reading
A MESSAGE FROM MORNING BREW

2.6 million people wake up to this newsletter every morning

There's a reason over 2.6 million people start their day with Morning Brew - the daily email that delivers the latest news from Wall Street to Silicon Valley. Business news doesn't have to be dry and dense...make your mornings more enjoyable, for free.

HEALTH
3. NCAA Braces For Landmark CTE Trial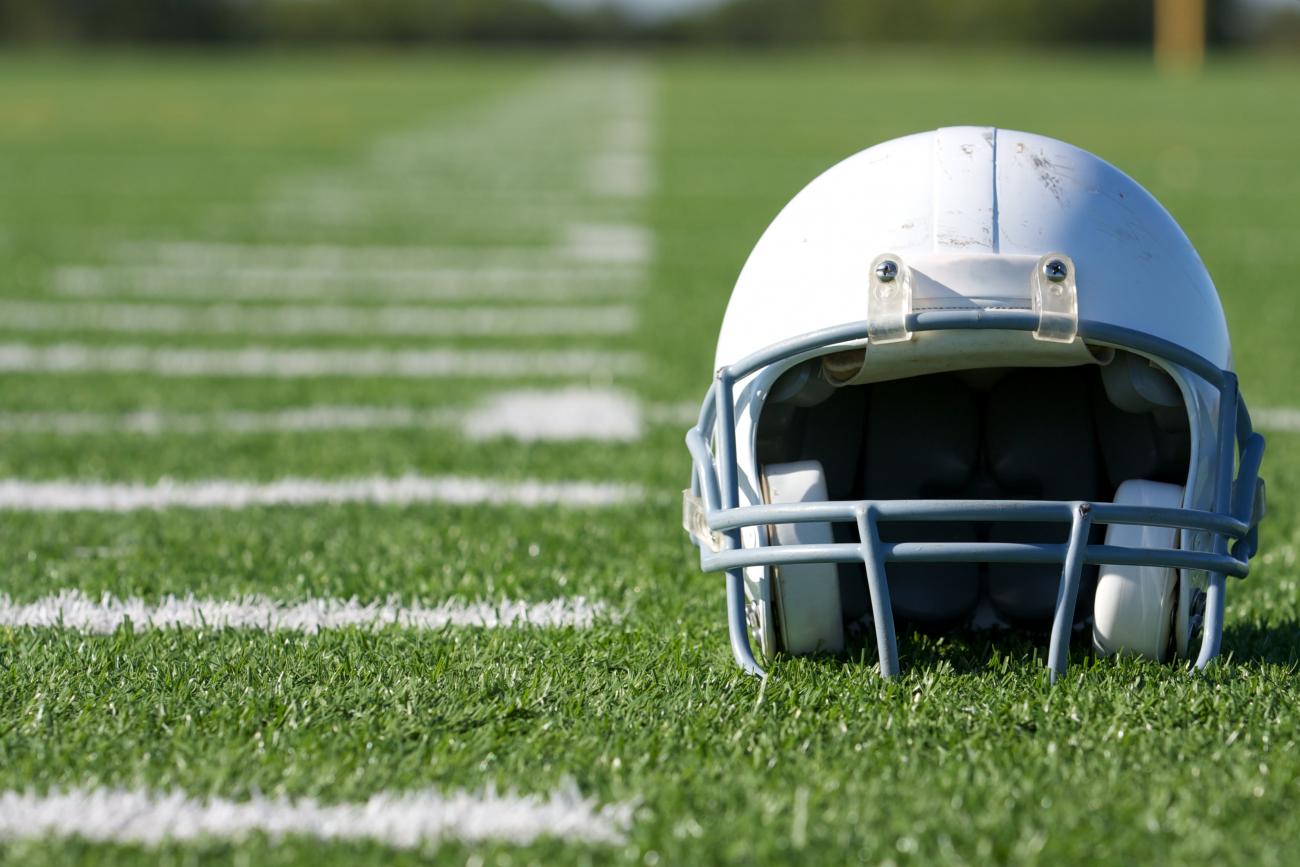 by Jeff Tracy, Axios

A potentially landmark CTE trial began Friday in Los Angeles, when opening statements were heard in the wrongful death lawsuit filed by former USC linebacker Matt Gee's widow.

>> Why It Matters: "This is just the second wrongful death lawsuit brought against the NCAA by a college football player to go to trial, and it could be the first to reach a jury."

>> Field Awareness: Gee, a former USC linebacker, died in 2018 with the original cause listed as the toxic effects of drugs and alcohol. His wife donated his brain to Boston University which diagnosed him with CTE. The NCAA stands by the original cause of death.

>> Quotable: "We believe [Gee] suffered a number of concussions at USC and was never warned what might happen later in life," said one of Gee's attorneys."

>> Be Smart: On Monday, the National Institute Neurological Disorders and Stroke (NINDS), part of the United States National Institutes of Health (NIH), formally acknowledged publicly, for the first time, that the brain disease chronic traumatic encephalopathy (CTE) is caused by repetitive traumatic brain injuries.

>> Continue Reading
NEWS
4. Lightning Round
News
College tuition and fees increased at a historically low rate for a third straight year, according to a new report out today from the College Board, which finds that tuition actually decreased during the 2022–23 academic year when adjusted for the runaway inflation that hit the U.S. economy.
Cross Country
Happy Birthday
Cake and candles for Thad Moore, AD, Washington College; Connor Lawhead, assistant baseball coach, Whitman; Erin Hughes, assistant basketball coach, Washington and Lee; Jason Eichelberger, director of athletic communications, McDaniel; Michelle Fasano, athletic trainer, Alma; and Laura Mooney, AD, MCLA.

Do you know of someone celebrating an upcoming birthday? Drop us a line at D3Playbook@gmail.com
TRANSACTIONS
5. Comings and Goings
1 THING
6. Boo Buckets Are Back

After a six-year absence, McDonald's Halloween Happy Meals — aka Boo Buckets — are back in restaurants nationwide, Axios' Kelly Tyko reports.
Zoom out: Halloween participation is returning to pre-pandemic levels.
The Halloween pails, which double as trick-or-treat buckets, debuted in 1986 with three choices — McBoo, McPunk'n and McGoblin.
Copyright © 2022, D3Playbook.com All rights reserved.