written by STEVE ULRICH
your must-read briefing on what's driving the day in NCAA Division III
>> Hello Wednesday. Let's talk DIII

>> Today's Word Count: 1,069

>> Thanks for reading D3Playbook. Please refer a friend or two. Let's get to 2,000 subscribers by the end of the month.

TOP STORY
1. Councils To Make Call on 11 Proposals


The NCAA Management and Presidents Councils will weigh the merits of 11 different legislative proposals at their upcoming meetings.

The Official Notice for the 2023 NCAA Convention in San Antonio will be available on November 15.

Proposals include:
Provide the Student-Athlete Advisory Committee one vote at the Division III Business Session of the NCAA Convention
Change the date when institutions may have public communications via social media with prospective student-athletes that have deposited, from May 1st to January 1st of their senior year in high school
Amend the preseason legislation for all fall sports, except football and men's water polo
Restructure the playing and practice seasons for all sports (except football)
Allow students a total of 114/144 days of athletically related contact with their coaching staff.
Add stunt as an emerging sport for women
Eliminate the requirement for active member institutions and active multisport conferences to submit a comprehensive self-study guide at least once every five years
Require an institution to have a bona fide invitation from an active Division III conference before applying for Division III membership and maintain a conference affiliation during the Division III membership process

>> Read More
CROSS COUNTRY
2. The Reluctant Coach

by Edward Lee, Baltimore Sun

"Bobby Van Allen's career may never have been if the architect of Johns Hopkins' successful cross country and track and field programs had followed his original plan.

After graduating in 1998 from Maryland with a bachelor's in kinesiology, Van Allen intended to attend physical therapy school at Maryland-Eastern Shore. But fate — or more specifically, former Blue Jays coach Brian King and former athletic director Tom Calder — intervened, leaving Van Allen wondering what might have been.

"I deferred for one year and thought, 'OK, I'll just do this coaching job for a year and see how it goes,'" he recalled. "But I fell in love with it and decided that I wanted to see how this played out and how far we could take this program."

>> Situational Awareness: "Since 2012, the women's cross country program has captured seven NCAA Division III championships — tied with SUNY-Cortland for the most in the sport's history. Men's cross country has competed in eight national meets, women's track and field has won 12 straight Centennial Conference outdoor and 11 consecutive indoor crowns, and men's track has collected nine conference indoor championships in a row and seven of the last eight outdoor titles."

>> Quotable: "I was just kind of looking for something to stay connected to the sport that I loved until I started [physical therapy] school," Van Allen said. "But after I got started, I just couldn't imagine not doing it anymore. I just really loved making that connection with the athletes, and being able to provide structure and support and everything that an athlete needs to be successful was very fulfilling and very satisfying."

>> Continue Reading ($)
A MESSAGE FROM MORNING BREW

2.6 million people wake up to this newsletter every morning

There's a reason over 2.6 million people start their day with Morning Brew - the daily email that delivers the latest news from Wall Street to Silicon Valley. Business news doesn't have to be dry and dense...make your mornings more enjoyable, for free.
SOCCER
3. No Change At The Top

The University of Chicago and Christopher Newport University sit atop the latest United Soccer Coaches Association DIII rankings.

Men
Chicago, 12-0
Messiah, 11-0-1
Kenyon, 10-0-1
Stevens, 9-0-2
Johns Hopkins, 9-0-3
North Park, 10-1
Willamette, 9-0-2
Gustavus Adolphus, 8-0-3
Hamilton, 8-0-3
Washington and Lee, 8-1-3
>>
Last Line of Defense
: Johns Hopkins' GK
Alex Morgret
leads the country with a .946 save percentage, conceding just two goals with 35 saves. He has a D-III leading 0.17 goals-against average as well.
>>
What We're Watching This Weekend
: No. 1 Chicago vs. No. 17 Carnegie Mellon; No. 4 Stevens vs. Lycoming; No. 9 Hamilton vs. No. 23 Bowdoin.
>>
Complete Poll
Women
Christopher Newport, 11-0-1
Messiah, 10-0-2
Misericordia, 10-0-1
Johns Hopkins, 9-0-2
William Smith, 9-1-2
Case Western Reserve, 10-0
Wartburg, 11-0-2
Trinity (Texas), 11-0-1
Calvin, 12-0
Williams, 8-2-1
>>
Ms. Assister
: Emory senior
Kylie Hall
leads D-III with 1.30 assists per match (13 in 10 matches). Johnson and Wales senior
Jordan Restivo
tops the nation in total assists with 16.
>>
What We're Watching This Weekend
: No. 5 William Smith vs. Union; No. 9 Calvin vs. Trine; No. 12 TCNJ vs. No. 13 Montclair State; No. 18 Virginia Wesleyan vs. Washington and Lee.
>>
Complete Poll
A MESSAGE FROM PLUM DELUXE TEA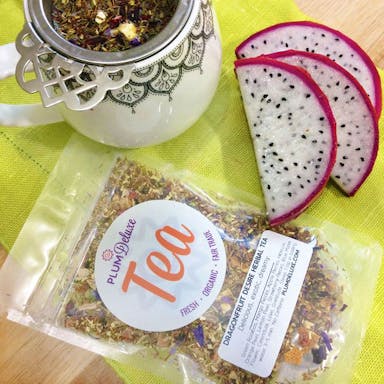 Plum Deluxe Tea

Plum Deluxe is well known for its tea of the month club, the leading tea subscription and one of the most well-liked "surprise and delight" subscriptions.

VOLLEYBALL
4. CMS Still The One
Claremont-M-S remains the unanimous No. 1 team in the land as the latest AVCA women's volleyball rankings were released Tuesday.
Claremont-M-S (90), 18-0
Trinity (Texas), 16-2
Juniata, 17-1
Washington (Mo.), 20-2
Calvin, 15-3
Emory, 10-4
Northwestern (Minn.), 17-2
NYU, 15-4
UW-Whitewater, 20-3
Berry, 13-3
>>
Point Procurers
: Randolph-Macon senior
Grace Parker
leads DIII in points per set at 5.57. North Park soph
Adriana Rodriguez
is a close second at 5.53
>>
What We're Watching This Weekend
: No. 3 Juniata vs. Randolph-Macon; No. 6 Emory vs. No. 8 NYU; No. 7 Northwestern vs. No. 9 UW-Whitewater; No. 19 Albion vs. No. 20 Otterbein
>>
Complete Poll
FIELD HOCKEY
5. Middlebury, Rowan Remain 1-2
Middlebury and Rowan remain locked in the top two spots in DIII according to this week's NFHCA coaches' poll.
Middlebury, 11-0
Rowan, 12-0
Salisbury, 12-0
Amherst, 9-2
Tufts, 8-3
Johns Hopkins, 9-3
Trinity (Conn.), 9-2
Kean, 10-2
Babson, 9-3
Messiah, 9-2
>>
Backstop:
Ohio Wesleyan soph
Meg McCarthy
leads the nation with an .889 save percentage and a 0.11 goals-against mark, allowing just one goal in nearly 522 minutes.
>>
What We're Watching This Weekend
: No. 1 Middlebury vs. No. 7 Trinity; No. 2 Rowan vs. No. 8 Kean; No. 5 Tufts vs. No. 18 Bates; No. 15 Hamilton vs. No. 17 Bowdoin;
>>
Complete Poll
NEWS
6. Lightning Round
News
Trine president Earl D. Brooks was a surprise Hall of Fame inductee at the school's annual Touchstone and Homecoming Celebration Dinner on Sept. 30. Though he never scored a point for the Thunder, Brooks radically transformed athletics at Trine University as its 16th president.
Golf
Happy Birthday
Cake and candles for Will Rothermel, AD, St. Joseph's (Maine) and Polly Thomason, women's basketball coach, Hartford.

Do you know someone celebrating a birthday soon? Drop us a line at
D3Playbook@gmail.com
.
TRANSACTIONS

7. Comings and Goings

Copyright © 2022, D3Playbook.com All rights reserved.