written by STEVE ULRICH
your must-read briefing on what's driving the day in NCAA Division III

>> Happy Friday. Good luck to all basketball teams starting practice this weekend.

>> Thanks for reading D3Playbook. Consider sharing us with other department members, especially the newest ones!

TOP STORY
1. 10 DIII Honorees For Woman Of Year

by Carly Lyvers, NCAA

"The Woman of the Year Selection Committee has announced the national Top 30 honorees for the 2022 NCAA Woman of the Year Award.

Selected from 577 school nominees — a group that was then narrowed to 156 nominees at the conference level — the Top 30 honorees include 10 from each of the three NCAA divisions. Each honoree has demonstrated excellence in academics, athletics, community service and leadership. The honorees represent 14 sports and include nine multisport student-athletes. They have a variety of majors, including biological and biomedical engineering, psychology, business, digital communications, education, nursing, law and policy, and robotics.

The selection committee will select three honorees from each NCAA division, for a total of nine finalists. From those finalists, the NCAA Committee on Women's Athletics will choose the 2022 NCAA Woman of the Year."

>> What They're Saying: "As we celebrate the 50th anniversary of Title IX, we recognize the impact of women on college sports and are honored to select 30 incredible student-athletes who have played instrumental roles on their campus, in their community and on their teams," said Renie Shields, chair of the Woman of the Year Selection Committee and senior associate athletics director/senior woman administrator at Saint Joseph's."

DIII Honorees
Lizzie Chu, Stevens, volleyball
Elaina Clancy, Dickinson, cross country/track and field
Ellen Gilbert, Illinois Wesleyan, swimming
Karenna Groff, MIT, soccer
Reagan Janzen, Nebraska Wesleyan, track and field
Sharde Johnson, Colby, track and field
Macy Klein, St. Catherine, swimming and diving
Erin Nicholas, Middlebury, field hockey, lacrosse
Kendall Sanders, Centenary (La.), gymnastics
Sophie Srivastava, Chapman, volleyball

>> Continue Reading
A MESSAGE FROM BRIGHT CELLARS

Discover Wines You Love

Bright Cellars is the monthly wine club that matches you with wine that you'll love, based on an algorithm that selects wines based on your taste preferences. Created to not only deliver excellent wine, but to also give the added bonus of learning about your wines and own tastes.


HEALTH
2. CSMAS Considers Updates to Strategic Priorities for Health and Safety
by Justin Whitaker, NCAA

"At its September meeting in Indianapolis, the Committee on Competitive Safeguards and Medical Aspects of Sports supported a potential reorganization of the NCAA's health and safety strategic priorities.

The move was among the actions the committee took to support its mission of promoting a safe and healthy environment for student-athletes throughout the Association.
Strategic Priorities for Student Health and Safety
SAAC Statement on Mental Health
Summit on Cannabis in Collegiate Athletics

>> Read More
A MESSAGE FROM EDGE SPRAY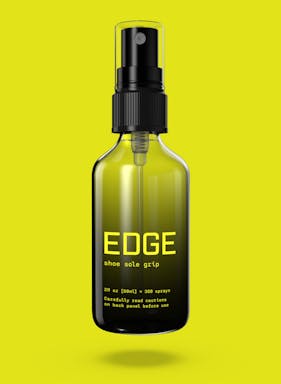 Instant Sneaker Grip in a Bottle!


EDGE is a new shoe grip spray that has been endorsed by players, coaches, and trainers from AAU through D1 and Pro Basketball. It's been blowing up in the NCAA basketball and volleyball communities, but it is also used for rock climbing, boxing, table tennis, futsal, racquetball, and more.

TENNIS
3. ITA Cup Results
The Intercollegiate Tennis Association (ITA) Cup is underway in Rome, Ga. Formerly known as the Small College Nationals, the event brings together the top players in DIII.

Women

Singles - First Round
(1) Sylwia Mikos (Chicago) d. Sarah Yang (Carnegie Mellon), 6-2, 7-5
Stephanie Shulman (Emory) d. Sabrina Tang (Grinnell), 6-3, 7-5
(4) Angie Zhou (Pomona-Pitzer) d. Suzuka Nishino (UT Dallas), 6-2, 6-1
Dakota Fordham (NYU) d. Cassidy Binder (Pacific), 6-3, 5-7, 7-5
Sarah Pertsemlidis (MIT) d. Kelsey Dorr (St. Catherine), 6-1, 6-1
Ida Krause (NYU) d. (3) Katherine Wurster (Claremont-M-S), 6-2, 6-3
Alice Hall (Sewanee) d. Crystal Zhou (Carnegie Mellon), 6-4, 6-4
(2) Olivia Soffer (Babson) d. Miranda Yuan (Chicago), 6-2, 1-6, 6-3
Quarterfinals
Mikos d. Shulman, 6-3, 2-6, 6-3
Zhou d. Fordham, 6-2, 6-2
Pertsemlidis d. Krause, 6-2, 6-2
Soffer d. Hall, 5-7, 7-6(2), 6-2
Men

Singles - First Round
(1) Aiden Drover-Mattinen (RPI) d. Marco Siviero (Gustavus Adolphus), 6-3, 7-6(2)
Nolan Shah (Emory) d. Nicolas Teynie (New Jersey City), 4-6, 6-4, 6-3
(4) Tristan Bradley (Bowdoin) d. Caleb Wilkins (Chapman), 6-4, 6-4
Jordan Theron (Sewanee) d. Alessio Azzalini (Trinity, Texas), 3-6, 7-5, 6-2
Advik Mareedu (Claremont-M-S) d. Luke Westholder (Luther), 6-1, 6-0
(3) Thomas Yu (Johns Hopkins) d. Emil Grantcharov (Chicago), 6-2, 7-6(5)
Reid Staples (Bowdoin) d. Michael Melnikov (Swarthmore), 4-6, 6-2, 6-4
(2) Abhi Ramireddy (Washington, Mo.) d. Rox Rogers (George Fox), 6-2, 6-4
Quarterfinals
Drover-Mattinen d. Shah, 6-2, 4-6, 7-6(4)
Bradley d. Theron, 6-0, 6-3
Mareedu d. Yu, 6-2, 7-6(0)
Staples d. Ramireddy, 7-5, 6-1

>> Complete Results
WEEKEND
4. What We're Watching
Field Hockey
Middlebury (12-0) vs. Trinity, Conn. (10-2)
Rowan (13-0) vs. Kean (11-2)
Soccer (M)
Hamilton (8-0-2) vs. Bowdoin (8-1-1)
Bethany Lutheran (8-2-3) vs. UW-Superior (8-2-1)
Stevens (10-0-2) vs. Lycoming (7-2-4)
Mary Hardin-Baylor (6-1-2) vs. Ozarks (9-1-3)
Soccer (W)
Johnson and Wales (11-2-1) vs. Emmanuel (11-1-1)
Montclair State (11-1) vs. TCNJ (10-1-1)
Illinois Tech (11-2-1) vs. Edgewood (10-1-1)
FDU-Florham (12-2) vs. Misericordia (10-0-1)
Virginia Wesleyan (9-1-1) vs. Washington and Lee (8-0-4)
Football
Trine (5-1) vs. Olivet (5-0)
Carnegie Mellon (6-0) vs. Washington & Jefferson (5-1)
Trinity, Conn. (4-0) vs. Middlebury (4-0)
Bridgewater (5-0) vs. Randolph-Macon (5-0)
Ripon (5-0) vs. Lake Forest (5-0)
Volleyball
Ithaca (15-3) vs. Salisbury (13-4)
Juniata (17-1) vs. Randolph-Macon (14-2)
A MESSAGE FROM MORNING BREW


2.6 million people wake up to this newsletter every morning


There's a reason over 2.6 million people start their day with Morning Brew - the daily email that delivers the latest news from Wall Street to Silicon Valley. Business news doesn't have to be dry and dense...make your mornings more enjoyable, for free.
NEWS
5. Lightning Round
News
Former Gordon standout Eric Demers and the Boston Celtics agreed to a camp deal for the season.

Bethel is cutting nine majors and minors and expanding four programs to deal with shifts in enrollment, The Star-Tribune reported.
Happy Birthday

Cake and candles for
Saturday: Gabe Rejonis, Muskingum.
Sunday: Rebecca Copeland, Case Western Reserve (a favorite!); Fiona Barkley, head women's volleyball coach, Meredith.
Do you know of someone celebrating a birthday soon? Drop us a line at D3Playbook@gmail.com.
TRANSACTIONS
6. Comings and Goings
Copyright © 2022, D3Playbook.com All rights reserved.