written by STEVE ULRICH
your must-read briefing on what's driving the day in NCAA Division III
>> Hello Wednesday. It's National Drink Beer Day. OK, if you insist.

>> Today's Word Count: An even 1,000.

>> Thanks for reading D3Playbook. Please refer a friend or two. Let's get to 2,000 subscribers by the end of the month.

TOP STORY
1. What's The Market for DIII NIL?

by Minnesota Public Radio

"N-I-L are three letters that spell a revolution in college sports. As of July 1, 2021, the NCAA allowed student-athletes to profit off their Name, Image and Likeness. Suddenly, you started hearing stories of Division I athletes signing million-dollar NIL deals, some even before the ink on their high school diploma was dry. 

But what about the humble Division III student-athletes? For many of them, their sports careers end at graduation. Is it possible for them to build a brand, make an impact—and maybe even earn a little dough—before they hang up their cleats for good? Greg Peterson, Athletic Director at Bethel University in Arden Hills talks with guest host Tim Nelson about his school's deal to market student-athletes."

>> Situational Awareness: "(The NCAA) deregulated the policy, so now a student athlete could get compensated for their name, image, and likeness. So, essentially, they could do advertising based on their individual personality, their individual brand. And that would not conflict with their athletic eligibility."

>> Why It Matters: "(Influencer) essentially provides a platform for student athletes to go and promote themselves and connect with businesses on their own. So that was really an important thing for us because it allows us to be in compliance with the NCAA and stay out of it, while simultaneously giving opportunities for our student athletes to take advantage of it to whatever extent they want."

>> The Final Word: "I think it can almost be viewed as part of a holistic education, where they're learning how to promote themselves, build their brand, their own personal brand. They're having opportunities to communicate and sell themselves to businesses and organizations in a way that they might not have as part of a regular four-year college experience."

>> Listen
FACILITIES
2. Moyer Makeover: Salem's Softball Complex Undergoes Renovations

by David DeGuzman, WFXR-TV

"The Moyer Complex, a staple of Salem and home to a number of softball championships for the last three decades, is getting a facelift as the city plans to spend $27.5 million to renovate the facility.

A groundbreaking ceremony was held Monday to celebrate the start of a project that is expected to take a year to finish. The renovations will not only improve the the experience for fans and athletes of softball by installing new lighting and expanding parking options, but it will also add a new skate park as well as pickleball courts.

"We had a really really good complex. People loved coming here because of the people and because of the facility but it's going to be even better. When this facility opened years ago, it was world class, it was ahead of its time. We're replicating it, we're going to be ahead of everyone else again," Salem Director of Tourism Carey Harveycutter said."

>> What They're Saying: "We had to stay competitive with all these new facilities that are going up all across the country and now Moyer will be one of the top facilities on the East Coast," Salem Parks and Recreation director John Shaner said."

>> Next Up: The newly renovated Complex will host the 2024 DIII softball championship.

>> Keep Reading
A MESSAGE FROM BOLD.ORG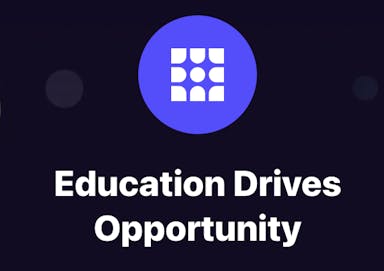 If you're a student in the U.S. looking for a better way to pay for higher education, Bold provides thousands of students with $25k scholarships every year. Enter to win one of our monthly $25,000 scholarships to go towards your tuition, student loan debt, or other education related expenses!

SOCCER
3. Chicago, CNU Remain No. 1

The University of Chicago and Christopher Newport University sit atop the latest United Soccer Coaches Association DIII rankings.

Men
Chicago, 9-0
Messiah, 7-0-1
Stevens, 7-0-1
Kenyon, 8-0
North Park, 8-0
Johns Hopkins, 6-0-2
Gustavus Adolphus, 6-0-2
Carnegie Mellon, 7-0-1
Wesleyan, 6-0-1
Willamette, 7-0-2
>>
Clean Sheets
: Clarkson has yet to concede a goal in seven matches this season. Golden Knight keeper
Carter Kladstrup
and USJ keeper
Matthew Goebel
have yet to surrender a goal in 2022, making 12 and 10 saves, respectively.
>>
Complete Poll
Women
Christopher Newport, 8-0-1
Messiah, 6-0-2
Misericordia, 6-0-1
Johns Hopkins, 6-0-2
William Smith, 4-1-2
Tufts, 4-1-1
Wartburg, 9-0
Carnegie Mellon, 6-1-1
Trinity (Texas), 7-0-1
Babson, 8-0
>>
Scorers
: Merchant Marine's
Morgan Mitchell
and George Fox's
Maggie Phillips
are each averaging more than two goals per match at 2.29 and 2.17, respectively.
>>
Complete Poll
A MESSAGE FROM TRENDS
Your next business idea, delivered weekly.
Trends tells you the next big thing – months before everyone else. Their dynamic team of business analysts already outlined 1,000+ vetted business ideas you can start in a weekend, and they send new ideas and market signals straight to your inbox weekly.
Try Trends for a week for only $1

VOLLEYBALL
4. Top Four Remain in Place
Claremont-M-S remains on top as the latest AVCA women's volleyball rankings were released Tuesday.
Claremont-M-S (90), 13-0
Trinity (Texas), 11-2
Northwestern (Minn.), 13-0
Juniata, 10-1
Washington (Mo.), 14-1
Emory, 7-3
Berry, 9-2
Calvin, 9-3
UW-Whitewater, 15-2
NYU, 10-3
>>
Killer
: Johnson and Wales'
Peyton Oliver
equaled a DIII single-match seasonal best with 32 kills in a 3-2 win against Williams.
>>
Complete Poll
FIELD HOCKEY
5. No. 1 Panthers Extend Win Streak to 37
Defending national champion Middlebury remains the No. 1 team in the land according to this week's NFHCA coaches' poll.
Middlebury, 7-0
Rowan, 8-0
Tufts, 7-0
Salisbury, 8-0
Trinity, 7-0
Johns Hopkins, 5-3
Kean, 7-1
Williams, 5-2
Amherst, 5-2
Babson, 4-3
>>
Margin of Victory
: Shenandoah leads DIII with a 5.12 scoring margin. The Hornets (8-0) have scored 49 goals while conceding eight.
>>
Complete Poll
NEWS
6. Lightning Round
News
The Vermont State College System's Board of Trustees approved a base tuition rate for in-state undergraduates of $9,999 for fall 2023, essentially dropping tuition by 15 percent for Green Mountain State residents when the system completes a merger next summer. The move applies to Castleton University, Northern Vermont University and Vermont Technical College, which make up Vermont State University, a single institution that will officially be born on July 1, 2023, when the trio of institutions becomes one multicampus operation.
Happy Birthday
Cake and candles for Greg Peterson, AD, Bethel; Mary Shimko, head women's soccer coach, Brandeis; Chris Phillips, alum, Cabrini.

Do you know of someone celebrating a birthday soon? Drop us a line at
D3Playbook@gmail.com
.
TRANSACTIONS

7. Comings and Goings

Copyright © 2022, D3Playbook.com All rights reserved.