written by STEVE ULRICH
your must-read briefing on what's driving the day in NCAA Division III


>> Welcome to Thursday. Sending our best wishes to those in the path of Ian.

>> Today's Word Count: 911

>> Thanks for reading D3Playbook. Is your staff reading D3Playbook? Make like Ted Lasso and make the extra pass.

TOP STORY
1. "We Are Becoming Extinct"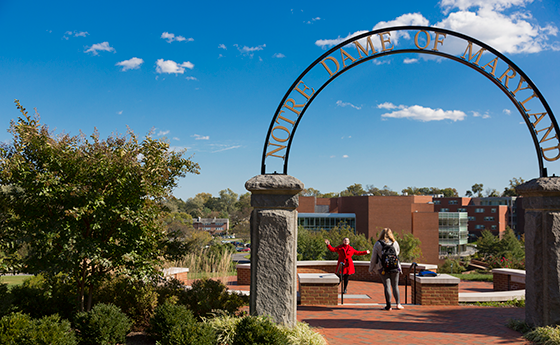 by Stephanie Hughes, Marketplace

"Lots of Notre Dame of Maryland University students were at lunch when they learned earlier this month that the school would be accepting men next fall.

"Everybody gets this email at the same time and chaos ensues," said senior Alexandria Malinowski. "People are crying, people are upset, people are running to their advisers or their professors. … Then they run into their office, and then their professor's also crying."

Notre Dame was founded by nuns in 1895 in Baltimore specifically to educate women, who were then excluded from many other institutions of higher education. There are fewer than three dozen women's colleges in the United States, down from approximately 230 at their peak in the 1950s, according to the Women's College Coalition. Many have merged with other schools, closed or started accepting men. There are obvious cultural ramifications to the decision, but this is, at its core, an economic choice."

>> Situational Awareness: "The facts are that in the next few years, there will be fewer college-age students, period. And fewer than 2% of female freshmen are enrolling in private women's colleges, according to a review by Notre Dame. Like most schools, it depends on tuition as a source of revenue. It costs just over $39,000 annually to attend. (The school says the average amount paid after scholarships is $20,000.) By accepting men, Notre Dame is expanding its potential market."

>> Between The Lines: "One of the reasons (they) originally came to Notre Dame is its size: With about 800 undergraduates on campus, most seem to know each other by name. It's also economically and racially diverse: 55 percent of students receive Pell Grants, which are designed for low-income students, and about half of the undergraduates are people of color."

>> Reality Check: "When Rosemont College, just outside of Philadelphia, went coed in 2009, it involved figuring out where the male students would live, what sports to offer and changing the school's mascot from Rosie the Rosemonster to Renny the Raven. All of this upset some alumni."

>> What They're Saying: "You just need to go through the process," said Jim Cawley, now Rosemont's interim president. "It's almost like a grieving process."

>> Keep Reading
A MESSAGE FROM HUDL/BLUEFRAME TECHNOLOGY
Ready to stream like a pro this season? With Hudl (formerly BlueFrame), powerful broadcasting tools meet the advanced capture capabilities of Hudl Focus, bringing your program unmatched opportunities to generate revenue and connect with your fans. Plus, you get the flexibility to select the streaming option that makes the most sense for your school. [
Learn More
]
BASKETBALL
2. Landmark to Play Contests at Palestra


The Landmark Conference will become the second DIII conference to play basketball games at the famed Palestra on Sunday, January 15, 2023.

Nearly five years to the day of "Centennial at the Palestra" (January 14, 2018), the Landmark will feature four games - two men and two women - involving all eight member institutions at the Cathedral.

>> Quotable: "The opportunity to play at the Palestra, one of the most iconic venues in the entire country, as a basketball student-athlete is a once in a lifetime experience," said Mary Beth Spirk, Moravian University head women's basketball coach.. "It is an exciting day for all of our conference schools, which includes coaches, alums, and supporters of every program."

>> Quotable II: "The opportunity to showcase Landmark basketball and compete in one of the nation's most storied arenas is truly special, " said Juniata College head men's basketball coach, Greg Curley. "For anyone who loves basketball and has any understanding of the history of the sport, it doesn't get any better."

>> Read More
A MESSAGE FROM EDGE SPRAY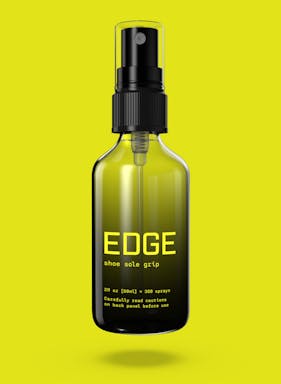 Instant Sneaker Grip in a Bottle!

EDGE is a new shoe grip spray that has been endorsed by players, coaches, and trainers from AAU through D1 and Pro Basketball. It's been blowing up in the NCAA basketball and volleyball communities, but it is also used for rock climbing, boxing, table tennis, futsal, racquetball, and more.

CROSS COUNTRY (W)
3. Geneseo Remains No. 1

Geneseo continues to sit atop the latest USTFCCCA DIII women's cross country rankings as nine of the top-10 teams remained in place.

Look for some great racing this weekend at the NCAA DIII Cross Country National Preview Meet, as well as the Paul Short Run, the Blugold Invitational, in addition to several others.
Geneseo
Wartburg
Chicago
Johns Hopkins
Claremont-M-S
Washington (Mo.)
MIT
Amherst
UW-La Crosse
Pomona-Pitzer
CROSS COUNTRY (M)
4. Pomona-Pitzer On Top

Pomona-Pitzer, the two-time defending national champions, remains atop the USTFCCCA DIII men's cross country ranking this week.

There will be two strong head-to-head battles between top-10 teams this weekend: No. 2 MIT goes up against No. 3 UW-La Crosse, No. 5 North Central (Ill.) and No. 8 UW-Whitewater at the NCAA DIII Cross Country Pre-National Meet in East Lansing, Michigan; No. 6 Johns Hopkins squares off with No. 7 John Carroll and No. 10 RPI in Bethlehem for the Paul Short Run (No. 9 Claremont-Mudd-Scripps is in another race at the meet).

Men
Pomona-Pitzer
MIT
UW-La Crosse
Wartburg
North Central (Ill.)
Johns Hopkins
John Carroll
UW-Whitewater
Claremont-M-S
RPI
>> Complete Poll
TRANSACTIONS

6. Comings and Goings
1 THING
7. HS Participation Down

Data: National Federation of State High School Associations; Note: Includes schools part of NFHS; Table: Axios Visuals

Boys golf and girls volleyball are the lone bright spots in overall participation drops for high school sports compared to 2018–2019, Axios Sports reporter Jeff Tracy writes.
Copyright © 2022, D3Playbook.com All rights reserved.