written by STEVE ULRICH
your must-read briefing on what's driving the day in NCAA Division III
>> Good Monday morning. It's the 40th anniversary of the emoticon.
TOP STORY
1. Legal Complaint Around Student-Athlete Compensation Takes 'Aggressive Next Step'

by Ross Dellinger, Sports Illustrated

"A new government entity is entering the growing movement to have athletes deemed as employees.

The U.S. Equal Employment Opportunity Commission (EEOC) could soon begin what one legal expert describes as an "aggressive investigation" into whether unpaid college athletes are being discriminated against because they are not fairly compensated. The EEOC was recently referred to an employment and civil rights complaint filed by the National College Players Association (NCPA) to the Department of Education in March.

The complaint asserts that all 350 NCAA Division I schools are violating Black students' civil rights by colluding to cap compensation. The NCAA limits what schools can offer athletes in terms of scholarship money and largely prohibits any direct pay to players."

>> Court Awareness: "The NCPA's complaint is part of an athletes' rights movement that has generated sweeping changes to archaic NCAA policies governing compensation and transfer policies. It follows the NCPA's move in February to file unfair labor practice charges with the National Labor Relations Board (NLRB) against the NCAA office, the Pac-12 Conference and California schools USC and UCLA. The goal is to affirm employee status for D-I basketball players and FBS football players. An NLRB hearing is expected as soon as this fall.

>> What They're Saying: "It's only a matter of time before college athletes are considered employees. That's certainly one takeaway from this decision," says Ramogi Huma, executive director of the NCPA. "But we do believe that each department should be doing their part in terms of enforcing existing laws relative to college athletes rights and college students, including the Department of Education."

>> The Bottom Line: "The NCPA's nine-page complaint outlines the millions of dollars basketball and football players are missing out on because of what it calls the "unjust compensation limits." The complaint gives estimates of the percent of compensation of total revenue that each major sport's athlete receives—29.9% for women's basketball, $8.9% for men's basketball and 8.1% for football. Women's basketball players are each being denied $24,000 a year; men's players $164,000; and football players $185,000, the complaint says."

>> Continue Reading
A MESSAGE FROM BOLD.ORG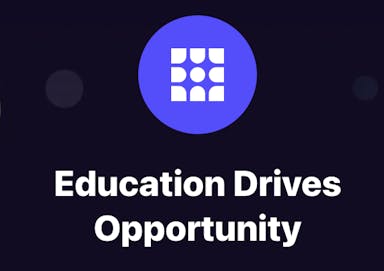 If you're a student in the US looking for a better way to pay for higher education, Bold provides thousands of students with $25k scholarships every year. Enter to win one of our monthly $25,000 scholarship to go towards your tuition, student loan debt, or other education related expenses!

FINANCES
2. Forgive Your Student Loans
by Mackenzie Hawkins and Ella Ceron

The Biden administration's announcement that qualifying borrowers can receive up to $20,000 in forgiveness on federally held student loans first elicited cheers from many of the 43 million Americans eligible to have their debt wiped. Then came a barrage of questions.

The Department of Education has offered some information on what borrowers can expect and will release more in the coming weeks.

Here are some steps you can take to be prepared when applications become available."

>> What You Need to Know: "For now, there are several key dates to know: Applications will open online in early October and take four to six weeks to process, the department has said. That means that borrowers should fill out forms by November 15, according to a graphic posted by Education Secretary Miguel Cardona, in order to receive forgiveness by the time a pandemic-era payment pause ends on December 31. Applications close next year on December 31, 2023. Separately, applications for limited expansion of the Public Service Loan Forgiveness program close on October 31."

>> Read More
A MESSAGE FROM BASE TEMPLATES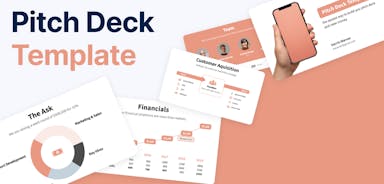 BaseTemplates for your Pitch Decks!

You are raising money for your startup but don't know how to build your pitch deck?
Just use the BaseTemplates Pitch Deck Template to build your own investor-ready deck in no time. The structure of the deck is based on the most successful pitch decks and you can choose from 100 slide & design options.

So what are you waiting for?
Get funded today!
Powered by Swapstack

FOOTBALL
3. Settling In


Things are beginning to settle in.

Only one change in the top 10 this week, as UW-La Crosse and Wheaton (Ill.) change places at No. 10. Three top 25 teams did go down to defeat though.
North Central, Ill. (13), 2-0
Saint John's (6), 2-0
Mount Union (4), 2-0
UW-Whitewater, 2-1
Mary Hardin-Baylor, 2-1
Hardin-Simmons (1), 2-0
Trinity, Texas (1), 3-0
Linfield, 2-0
Johns Hopkins, 3-0
UW-La Crosse (3-0)
11-15: Wheaton (Ill.), Ithaca, Cortland, Delaware Valley, UW-Oshkosh
16-20: UW-River Falls, Carnegie Mellon, Randolph-Macon, Heidelberg, Bethel
21-25: Susquehanna, Wartburg, Albion, Central, Union.

>> This Weekend: No. 2 Saint John's at No. 20 Bethel; No. 5 Mary Hardin-Baylor at No. 6 Hardin-Simmons

>> Complete Poll
NEWS
4. Lightning Round
Volleyball (W)
Trinity (Texas) made a statement with a 3-1 triumph over No. 2 Juniata on Friday night. Emily Ellis had eight blocks for the Tigers.
Soccer (M)
No. 5 Tufts knocked off No. 2 Amherst, 3-2, on a Zach Siegelstein goal in thee 62nd minute. It was the Jumbos' first win at Amherst since 2002.
News
Marietta has announced that it will give at a minimum an $18,000 scholarship to all Ohio residents who are new enrollees as an undergraduate starting in Fall 2023.

Centre will receive $50 million in scholarships over the next 10 years for underserved students. A $20 million grant from the Schuler Education Foundation to Centre will be matched by a $20 million gift from an anonymous College donor, and the college has plans to raise an additional $10 million in matching funds over the next decade.
Happy Birthday
Cake and candles for Tom (no retreat, no surrender) Hart, commissioner, USA South Conference; Megan Mundy, SWA, King's; Jacob Smith, cross country coach, Agnes Scott; and Chelsi Scott, assistant AD, Bates

Do you know of someone celebrating a birthday soon? Drop us a line at D3Playbook@gmail.com.
A MESSAGE FROM MORNING BREW

There's a reason over 2.6 million people start their day with Morning Brew - the daily email that delivers the latest news from Wall Street to Silicon Valley. Business news doesn't have to be dry and dense...make your mornings more enjoyable, for free.
Check it out!

TRANSACTIONS

5. Comings and Goings
Copyright © 2022, D3Playbook.com All rights reserved.