written by STEVE ULRICH
your must-read briefing on what's driving the day in NCAA Division III

>> Happy Friday. Happy indeed. New music from The Boss!

>> Today's Word Count: 959

>> Thanks for reading D3Playbook. Consider sharing us with other department members, especially the newest ones!

TOP STORY
1. Rowan Building New Arena; Eyeing DI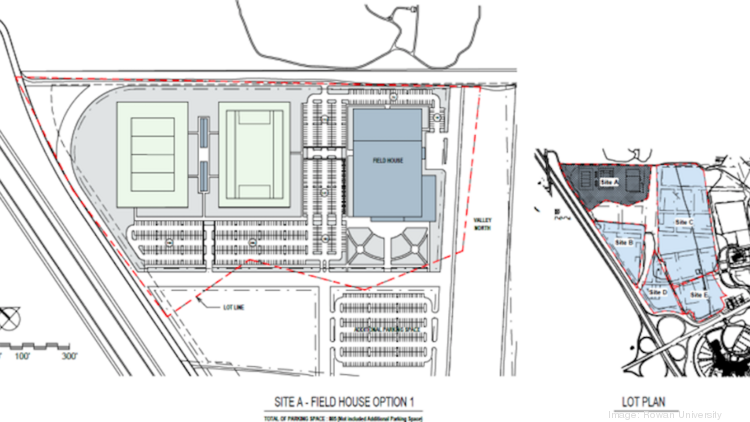 by Ryan Sharrow, Philadelphia Business Journal

"Rowan University is taking the next step in its quest to build a new sports and entertainment arena, issuing a call for developers interested in partnering with the South Jersey college on the 5,000- to 7,000-seat project.

The proposal calls for a private developer to enter into a land-lease agreement with the university where the firm would design, construct and operate the arena on the university's Glassboro campus.

The vision for the arena comes as Rowan explores the possibility of elevating its 18 athletic programs from Division III to the NCAA's top D-I athletic division. Rowan's basketball team currently plays in the 1,150-seat Esbjornson Gymnasium."

>> Court Awareness: "During a June interview with the Philadelphia Business Journal, Rowan President Ali Houshmand estimated the project would cost roughly $100 million. The arena would be built along 24 acres of Rowan's predominantly undeveloped West Campus near routes 55 and 322."

>> The Big Picture: "The arena would be a piece of Houshmand's goal to elevate the public university's status to be both a Division I and Research 1 institution. In the next five or so years, Houshmand has estimated the school could spend more than $500 million on capital projects at the 300-acre West Campus."

>> Keep Reading ($)
A MESSAGE FROM BRIGHT CELLARS

Discover Wines You Love

Bright Cellars is the monthly wine club that matches you with wine that you'll love, based on an algorithm that selects wines based on your taste preferences. Created to not only deliver excellent wine, but to also give the added bonus of learning about your wines and own tastes.


FOOTBALL
2. 29 Named Campbell Trophy Semifinalists

The National Football Foundation & College Hall of Fame (NFF) announced the 156 semifinalists - including 29 from Division III - for the 2022 William V. Campbell Trophy®, college football's premier scholar-athlete award. The list of candidates boasts an impressive 3.62 average GPA, with more than half of the semifinalists having already earned their bachelor's degrees.

Celebrating its 33rd year, the Campbell Trophy® recognizes an individual as the absolute best football scholar-athlete in the nation for his combined academic success, football performance and exemplary leadership.

Nominated by their schools, which are limited to one nominee each, candidates for the awards must be a senior or graduate student in their final year of playing eligibility, have a GPA of at least 3.2 on a 4.0 scale, have outstanding football ability as a first team player or significant contributor and have demonstrated strong leadership and citizenship.
Allegheny (PA) - Hudson Alread
Bates (ME) - Tony Hooks
Berry (GA) - Jake Weitkamp
Chicago (IL) - Nicholas D'Ambrose
DePauw (IN) - Danny Sheehan
Gallaudet (DC) - Laron Thomas
Hampden-Sydney (VA) - Michael Harris
Hardin-Simmons (TX) - Cody Harral
Hobart (NY) - Cade Frucci
Hope (MI) - Daniel Romano
Johns Hopkins (MD) - JR Woods
Lake Forest (IL) - Dante Esposito
Lycoming (PA) - Cole Senior
Mary Hardin-Baylor (TX) - Sante Parker Jr.
Middlebury (VT) - Gregory Livingston
Millsaps (MS) - Nic Hayes
Rhodes (TN) - Reggie Matthews
Saint John's (MN) - Michael Wozniak
Shenandoah (VA) - Mason Caldwell
Springfield (MA) - Lou Cocozza
Susquehanna (PA) - Elijah Hoffman
Trinity (CT) - Aidan Kennedy
Tufts (MA) - Johnathan Oneal
Washington & Jefferson (PA) - Alexander Keith
Waynesburg (PA) - Tyler Raines
Wesleyan (CT) - Matt Simco
Wisconsin Lutheran - Brevin Jegerlehner
Wisconsin-Stout - Sean Borgerding
Wooster (OH) - Lake Barrett
>> Complete Release
A MESSAGE FROM EDGE SPRAY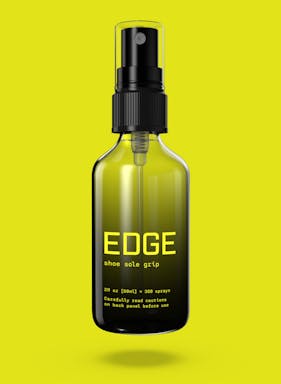 Instant Sneaker Grip in a Bottle!


EDGE is a new shoe grip spray that has been endorsed by players, coaches, and trainers from AAU through D1 and Pro Basketball. It's been blowing up in the NCAA basketball and volleyball communities, but it is also used for rock climbing, boxing, table tennis, futsal, racquetball, and more.

WEEKEND
3. What We're Watching

Another great weekend of DIII competition with four matchups involving a pair of top-10 teams.



Field Hockey
No. 3 Tufts vs. No. 5 Trinity (Conn.)
No. 8 Williams vs. No. 9 Amherst
Soccer (M)
No. 1 Chicago vs. No. 22 Rochester
No. 2 Messiah vs. No. 17 Christopher Newport
No. 6 Johns Hopkins vs. No. 21 Gettysburg
Soccer (W)
No. 6 Tufts vs. No. 22 Trinity (Conn.)
No. 14 Case Western Reserve vs. Brandeis
Football
No. 1 North Central (Ill.) vs. No. 11 Wheaton (Ill.)
No. 3 UW-Whitewater vs. No. 9 UW-La Crosse
No. 13 Ithaca vs. Hobart
No. 15 Delaware Valley vs. Stevenson
Volleyball
No. 2 Trinity (Texas) vs. No. 24 Colorado College
No. 5 Washington (Mo.) vs. No. 6 Emory
No. 13 UW-Stevens Point vs. No. 16 Augsburg
A MESSAGE FROM MORNING BREW


2.6 million people wake up to this newsletter every morning


There's a reason over 2.6 million people start their day with Morning Brew - the daily email that delivers the latest news from Wall Street to Silicon Valley. Business news doesn't have to be dry and dense...make your mornings more enjoyable, for free.
NEWS
4. Lightning Round
News
Allegheny College says it will cover 100% of tuition for up to four years for Pennsylvania students from families earning $50,000 or less.

Bard College has announced that it has received a $25 million endowment gift from the Gochman Family Foundation, which will be used to form a Center for American and Indigenous Studies.

Three years removed from the opening of the Babson Recreation and Athletics Complex (BRAC), the multimillion dollar state-of-the-art facility will don a new name thanks to a record-breaking gift from esteemed entrepreneurship professor and loyal athletics supporter Len Green.
Happy Birthday

Cake and candles for
Friday: Jay Hoffman, head women's soccer coach, Centre
Saturday: Mike Gutelius, head football coach, Catholic; Shamyra Joggard-Wilkerson, athletic marketing, Shenandoah
Sunday: Kendra Greene, senior associate AD, NC Central; Paul Anderson, grounds, Rochester; Brandon Beard, fan, Wheaton.
Do you know of someone celebrating a birthday soon? Drop us a line at D3Playbook@gmail.com.
TRANSACTIONS
5. Comings and Goings
1 THING
6. Gen Z's Favorite Brands

Data: Morning Consult. (Gen Z adults: ages 18–25. Margin of error: ±1 percentage point for all adults, ±2 for Gen Z.) Chart: Madison Dong/Axios Visuals

Twitter is the only major social media platform that outperforms with Gen Z men, Axios' Jennifer A. Kingson reports.
Gen Z women have a more favorable opinion of Pinterest (+22 points), TikTok (+19) Snapchat (+11), Facebook (+8) and Instagram (+6).
Copyright © 2022, D3Playbook.com All rights reserved.