written by STEVE ULRICH
your must-read briefing on what's driving the day in NCAA Division III
>> Hello Wednesday. I'm always off one day after a Monday holiday.

>> Today's Word Count: 735

>> More Numbers: 1,905 subscribers, 4,135 twitter followers.

>> Thanks for reading D3Playbook. Please refer a friend. We'd like to get to 2,000 subscribers by the end of the month.

TOP STORY
1. Niche Top Colleges Rankings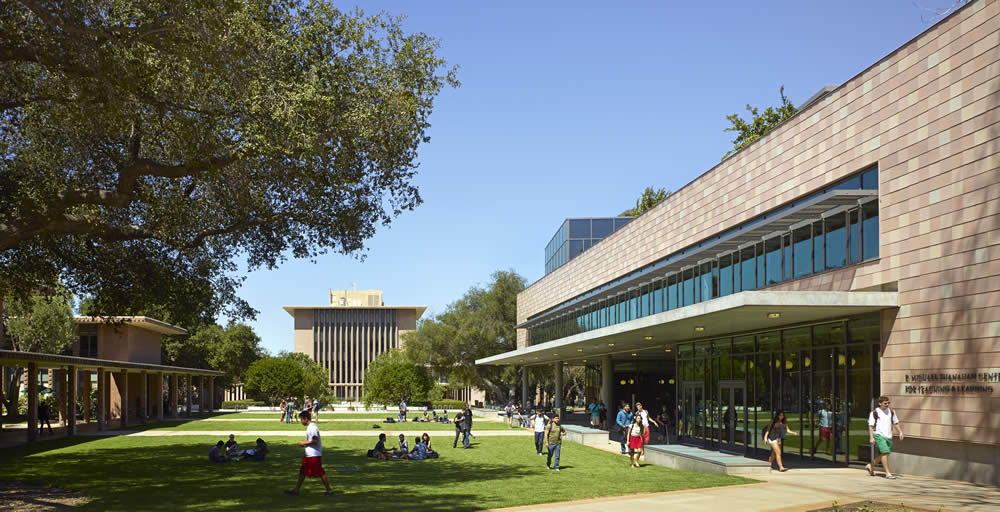 Niche, a market leader in connecting colleges and schools with students and families, helps millions of students and families find and enroll in the right school for them. For schools, school districts, and communities, Niche's platform, data, and services help thousands of schools recruit and enroll more best-fit students.

The company, based in Pittsburgh, recently released its 2023 college and university rankings. Let's play along, shall we?

only includes DIII members

Best Colleges in America
1-MIT; 2-Caltech; 3-Washington U.; 4-Chicago; 5-Harvey Mudd

Best Liberal Arts Colleges
1-Harvey Mudd; 2-Pomona; 3-Claremont McKenna; 4-Bowdoin; 5-Swarthmore

Best Women's Colleges
1-Wellesley; 2-Smith; 3-Scripps; 4-Bryn Mawr; 5-Mount Holyoke

Best Christian Colleges
1-Wheaton, Ill.; 2-St. Olaf; 3-Hendrix; 4-Hope; 5-Gustavus Adolphus

Best Colleges With No Application Fee
1-Wellesley; 2-Colby; 3-Grinnell; 4-Carleton; 5-Macalester

Best College Food
1-St. Norbert; 2-St. John Fisher; 3-Bates; 4-Muhlenberg; 5-Washington U.

Best College Locations
1-New York U.; 2-Emmanuel; 3-Simmons; 4-Emerson; 5-Suffolk

VOLLEYBALL
2. Athenas Rule


Claremont-Mudd-Scripps moves into the No. 1 spot in this week's AVCA Division III women's volleyball rankings. UW-Eau Claire - the defending national champ and preseason No. 1 - fell to No. 5 after a three-set loss to Trinity. The top ranking for CMS is the first since ending the 2017 campaign atop the poll.
Claremont-M-S (69), 4-0
Trinity, Texas, (13), 4-0
Calvin (5), 3-0
Juniata, 3-0
UW-Eau Claire (3), 2-1
Hope, 4-0
Johns Hopkins, 3-0
NYU, 3-1
UW-Whitewater, 4-0
MIT, 3-0
11-15: Berry, Northwestern, Colorado College, Emory, Otterbein
16-20: Tufts, Gustavus Adolphus, Wartburg, Susquehanna, Birmingham Southern
21-25: Wesleyan (Conn.), Southwestern, Babson, UW-Stevens Point, Mary Hardin-Baylor

>> Welcome: Birmingham-Southern, Babson, UW-Stevens Point, Mary Hardin-Baylor

>> Complete Poll
A MESSAGE FROM CHI ALPHA SIGMA
Chi Alpha Sigma
is the first, and only, national scholar-athlete society to honor those four-year collegiate student-athletes who have excelled in both the classroom and in athletic competition.
Founded in 1996 and with over 300 active chapters nationwide, Chi Alpha Sigma recognizes undergraduate college student-athletes who participate in a sport at the varsity intercollegiate level, achieve junior academic standing or higher after their fifth full time semester, and earn a 3.4 or higher cumulative grade point average. One institutional chapter membership will induct all eligible student-athletes each year and the student-athletes are recognized for life and never asked to pay any fees themselves.
To start a chapter on your campus today, contact Kellen Wells-Mangold, Executive Director, at
kellen@ncahs.org
or visit
chialphasigma.org
for more information.
FUN
3. Ranking Maine's Mascots

by Chris Sedenka, Q106.5

"Maine is a tremendous sports state.

Sure, there are no professional sports teams, but the state is loaded with passionate fans that cheer on their local high schools, colleges, and minor league franchises.

With that in mind, and with the upcoming sports season, I ranked every collegiate mascot in the state.

Here's the official rankings of Maine (Division III) collegiate mascots. I assure you there will be no controversy."

Bowdoin Polar Bears (overall No. 1 of 21)
U. of New England Nor'easters (2)
Maine Maritime Mariners (4)
U. of Southern Maine Huskies (7)
Bates Bobcats (9)
Husson Eagles (11)
Maine-Presque Isle Owls (15)
Colby Mules (18)
St. Joseph's Monks (19)
Thomas Terriers (20)
Maine-Farmington Beavers (21)
>>
Read More
A MESSAGE FROM INTERACTIVE MATHEMATICS
24/7 Math Tutoring!
...and more!
Claim offer!

DEI
4. Nominations Open for MOAA Award
The nomination process for the 11th annual NCAA/MOAA Award for Diversity and Inclusion is now open.

Nominations will be accepted via Program Hub until Friday, Sept. 30. Self-nominations are welcome, and two letters of support are required for all nominations. One letter must come from a program/initiative participant and the other from a campus or community partner.

This award signifies a partnership formed by the NCAA and the Minority Opportunities Athletic Association to recognize and celebrate the initiatives, policies, and practices of athletic departments and conference offices that embrace diversity and inclusion across the intercollegiate athletics community.

The 2023 award honoree will be recognized in January at the 2023 NCAA Convention and participate in the MOAA Symposium, to be held in conjunction with the NACDA Convention, in June 2023. Questions and requests for additional information can be sent to the office of inclusion.
NEWS
5. Lightning Round
News
Centre College men's golf coach David Jones passed away last evening. He was 36.

Long-time Coast Guard Academy wrestling and men's cross country head coach, and CGA Athletics Hall of Famer Steve Eldridge passed away last week. He coached wrestling for 47 years and cross country for 43.
Happy Birthday
TRANSACTIONS

6. Comings and Goings

Copyright © 2022, D3Playbook.com All rights reserved.