written by STEVE ULRICH
your must-read briefing on what's driving the day in NCAA Division III
>> Good Monday morning. And to those who celebrate, Shanah Tovah.

>> Today's Word Count: 955

>> Thanks for reading D3Playbook. Record books need some updating? Conference need some scheduling help? Email us.

TOP STORY
1. Lost in the College-Major-Regret Story: It's Not About the Majors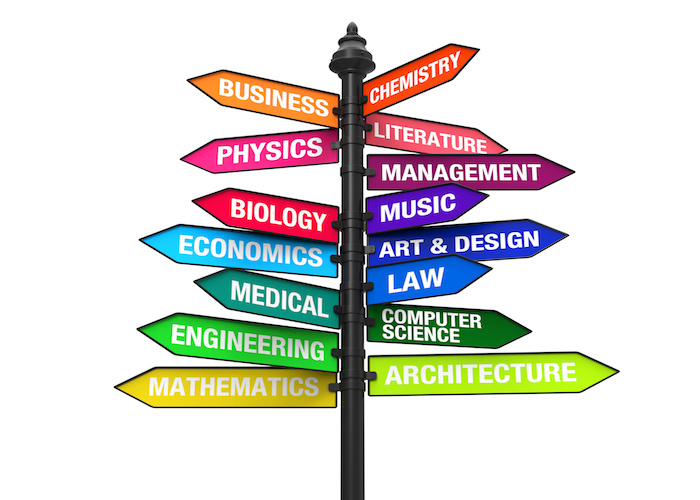 by Christine Emba, Washington Post

"Regrets, I've had a few — as have, apparently, many of those who majored in languages, literature, history, art, religion and the like.

Earlier this month, The Post's "Department of Data" published a striking article about higher education. According to a recent Federal Reserve survey, The Post reported, 37 percent of college graduates — nearly 2 in 5 — regret their chosen field of study, including nearly half of humanities and arts majors. (Engineers reported the lowest rates of regret, at 24 percent.)

This data, on its face, mirrors the dominant conversation around the value of college and the need for more students to shift to "practical" fields of study such as those under the STEM umbrella, or to transition to more vocational training.
But while the findings were eye-catching, the focus on choice of major was a major misdirection. After all, the difference between the highest and lowest rates of regret isn't actually that large. And "vocational and technical training" was the third-most-regretted field of study."

>> Situational Awareness: "Delve deeper into the Federal Reserve report and one quote stands out: "Perceptions of higher education are linked to whether individuals had to borrow for their education, and whether the returns on their education were sufficient for them to repay their student loans."

>> The Key Quote: "The Federal Reserve report adds: "Student loan borrowers with outstanding debt were … twice as likely as those who repaid their debt to say that the costs of their education outweigh the benefits."

>> Quotable: "To prepare each citizen to choose wisely and to enable him to choose freely are paramount functions of the schools in a democracy," Franklin D. Roosevelt said years before he signed the GI Bill and essentially reinvented American higher ed."

>> Keep Reading
A MESSAGE FROM BOLD.ORG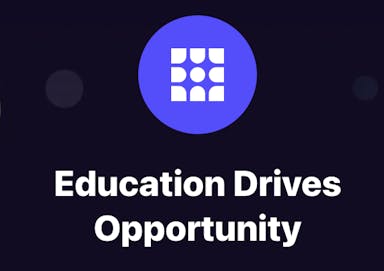 If you're a student in the US looking for a better way to pay for higher education, Bold provides thousands of students with $25k scholarships every year. Enter to win one of our monthly $25,000 scholarship to go towards your tuition, student loan debt, or other education related expenses!

TENNIS
2. ITA Regional Champions
The Intercollegiate Tennis Association held eight small college regional events this weekend. Winners qualify for the ITA nationals. Three will be completed today, while eight more will be contested next weekend.

Women

New England
Singles: Olivia Soffer (Babson) d. Sarah Pertsemlidis (MIT), 7-5, 6-2
Doubles: Cara Hung / Jamilah Karah (Bowdoin) d. Pertsemlidis / Jay Lu (MIT), 6-4, 6-3
Northeast
Singles: Ida Krause (NYU) d. Josephine Libby (Rochester), 6-4, 7-5
Doubles: Krause / Fordham (NYU) d. Ridenour / Flores (RPI), 6-1, 6-3
Southeast
Singles: Sarah Yang (Carnegie Mellon) vs. Crystal Zhou (Carnegie Mellon)
Doubles: Zhou / Danna Taylor (Carnegie Mellon) d. Lauren Long / Margaret Carlton (Washington and Lee), 5-7, 6-2, 10-8
South
Singles: Stephanie Shulman (Emory) d. Alice Hall (Sewanee), 6-1, 6-1
Brooke Despriet / Katherine Perry (Sewanee) d. Hall / Ansley Carpenter (Sewanee), 6-1, 6-2
Southwest
Singles: Suzuka Nishino (UT Dallas) d. Trinity Levy (Trinity, Texas), 6-1, 6-1
Doubles: Levy / Cate Cushing (Trinity, texas) d. Olivia Kim / Ruth Hill (Trinity, Texas), 5-7, 7-6(5), 10-6
Men



Central
Singles: Abhi Ramireddy (Washington, Mo.) d. Emil Grantcharov (Chicago), 6-3, 6-1
Doubles: Ramireddy / Phuc Huynh (Washington, Mo.) d. James Hopper / Vishwa Aduru (Case Western Reserve), 6-4, 7-5

>> Complete Results

A MESSAGE FROM BASE TEMPLATES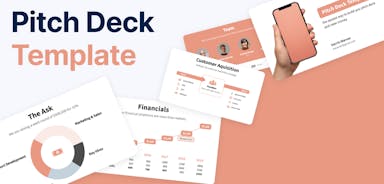 BaseTemplates for your Pitch Decks!

You are raising money for your startup but don't know how to build your pitch deck?
Just use the BaseTemplates Pitch Deck Template to build your own investor-ready deck in no time. The structure of the deck is based on the most successful pitch decks and you can choose from 100 slide & design options.

So what are you waiting for?
Get funded today!

FOOTBALL
3. Cardinals Hold Onto Top Spot


"Some things just don't change."

The top 10 DIII football teams in the country may have been moved around a little, but they are remained in their group as the latest D3football.com poll was released Sunday afternoon.
North Central, Ill. (18), 3-0
Mount Union (5), 3-0
UW-Whitewater (1), 2-1
Mary Hardin-Baylor (1), 3-1
Trinity, Texas, 3-0
Saint John's, 2-1
Linfield, 2-0
Johns Hopkins, 4-0
UW-La Crosse, 3-0
Hardin-Simmons, 2-1
11-15: Wheaton (Ill.), Bethel, Ithaca, Cortland, Delaware Valley
16-20: UW-Oshkosh, UW-River Falls, Carnegie Mellon, Randolph-Macon, Susquehanna
21-25:, Wartburg, Albion, Central, Huntingdon, DePauw

>> This Weekend: No. 11 Wheaton, Ill. at No. 1 North Central, Ill.; No. 4 UW-Whitewater at No. 9 UW-La Crosse; Morrisville at No. 13 Cortland; Ursinus at No. 21 Susquehanna

>> Complete Poll
NICKNAMES
4. Introducing the Western Connecticut Wolves

"The journey to develop our new mascot took over two years, beginning with the founding of a committee to select and adopt a new mascot identity, announced Associate Vice President for Enrollment Services Jay Murray on Wednesday.

The Mascot Advisory Committee presented a final ballot with several choices to the Western Connecticut State University community including students, staff/faculty and alumni, asking them to choose the new mascot identity. Nearly 3,000 respondents, 51% of whom were students, 39% of whom were alumni/emeriti and 10% of whom were faculty and staff, voted. Wolves received 49% of the total votes cast, beating out the other choices."

>> Continue Reading
NEWS
5. Lightning Round
Field Hockey
There are eight teams with spotless records - Rowan (8-0), Salisbury (8-0), Shenandoah (8-0), Johnson and Wales (7-0), Middlebury (7-0), Trinity, Conn. (7-0), Tufts (7-0), Scranton (6-0).
Soccer (M)
There are six sides that are unbeaten and untied - UW-Eau Claire (11-0), Western Connecticut (10-0), Chicago (8-0), Kenyon (8-0), North Park (8-0), and Carnegie Mellon (7-0).
Soccer (W)
There are seven sides that are unbeaten and untied - FDU-Florham (10-0), Wartburg (9-0), Babson (8-0), Calvin (8-0), Montclair State (8-0), Case Western Reserve (7-0) and Mary Hardin-Baylor (6-0).
Volleyball (W)
There are just two teams remaining with unblemished records - Claremont-M-S (13-0), and Northwestern (13-0).
Happy Birthday

Do you know of someone celebrating a birthday soon? Drop us a line at D3Playbook@gmail.com.
A MESSAGE FROM MORNING BREW


There's a reason over 2.6 million people start their day with Morning Brew - the daily email that delivers the latest news from Wall Street to Silicon Valley. Business news doesn't have to be dry and dense...make your mornings more enjoyable, for free.


TRANSACTIONS

6. Comings and Goings
Copyright © 2022, D3Playbook.com All rights reserved.