written by STEVE ULRICH
your must-read briefing on what's driving the day in NCAA Division III
>> Good Monday morning. Let's make it a great week, eh?

>> Today's Word Count: 847

>> Thanks for reading D3Playbook. Record books need some updating? Conference need some scheduling help? Email us.

TOP STORY
1. Is College Worth It?
by Adrienne Lu, Chronicle of Higher Education

"When President Biden unveiled his unprecedented plan for student-loan forgiveness last month, he alluded to a growing concern for some: that college, in some cases, just isn't worth it.

"An entire generation is now saddled with unsustainable debt in exchange for an attempt, at least, at a college degree," Biden said in his speech announcing the plan, which would forgive up to $20,000 in federal student loans for individuals earning under $125,000 annually, helping up to 43 million borrowers. "The burden is so heavy that even if you graduate, you may not have access to the middle-class life that the college degree once provided."

It's a message that many in higher education would prefer not to acknowledge. And yet with college attendance on the decline and an enrollment cliff not far on the horizon, the future of the industry may well depend, in part, on how well colleges can counter that belief."

>> Why It Matters: "It's still true that for most Americans, a college degree pays off. Those with bachelor's degrees earn a median of $2.8 million over their careers, 75 percent more than those with only a high-school diploma, for example, according to the Georgetown University Center on Education and the Workforce."

>> The Big Picture: "This isn't the first time Americans have questioned the value of higher education, said Anthony P. Carnevale, a research professor and director of the Georgetown University Center on Education and the Workforce. "This rhetoric that you don't need to go to college has been a persistent problem in the United States," he said."

>> What They're Saying: "We know that the number-one reason why students attend college nowadays is for greater employability and to have a financially secure future," Michael Itzkowitz, a senior fellow for higher education at the left-leaning think tank Third Way, said. "So ultimately, we need to ensure that students and taxpayers are getting what they expect out of a postsecondary degree."

>> Keep Reading
A MESSAGE FROM CHI ALPHA SIGMA


Chi Alpha Sigma is the first, and only, national scholar-athlete society to honor those four-year collegiate student-athletes who have excelled in both the classroom and in athletic competition.

Founded in 1996 and with over 300 active chapters nationwide, Chi Alpha Sigma recognizes undergraduate college student-athletes who participate in a sport at the varsity intercollegiate level, achieve junior academic standing or higher after their fifth full time semester, and earn a 3.4 or higher cumulative grade point average. One institutional chapter membership will induct all eligible student-athletes each year and the student-athletes are recognized for life and never asked to pay any fees themselves.

To start a chapter on your campus today, contact Kellen Wells-Mangold, Executive Director, at kellen@ncahs.org or visit chialphasigma.org for more information.
NCAA
2. Governors Release Prez Job Description
"The NCAA Board of Governors search committee has released a job description to guide it in the search for a new NCAA president. It was developed after a comprehensive listening phase that included months of stakeholder feedback led by search firm TurnkeyZRG.

"Some of the items that stood out in the research include a need to build and re-establish trust, the ability to solve complex business and governance issues with many stakeholder groups, and the need to diversify and grow revenue streams," board chair Linda A. Livingstone, president of Baylor, wrote in a memo to member schools Friday. "These are findings that certainly speak to the historic nature of the challenges facing college athletics today."

TurnkeyZRG finished its listening phase after conducting sessions with 79 groups and meetings with more than 300 stakeholders, plus an online survey.

>> Read More
A MESSAGE FROM BASE TEMPLATES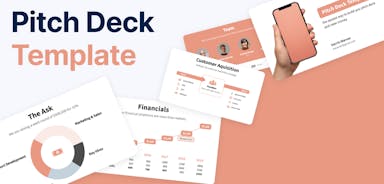 BaseTemplates for your Pitch Decks!

You are raising money for your startup but don't know how to build your pitch deck?
Just use the BaseTemplates Pitch Deck Template to build your own investor-ready deck in no time. The structure of the deck is based on the most successful pitch decks and you can choose from 100 slide & design options.

So what are you waiting for?
Get funded today!
Powered by Swapstack

FOOTBALL
3. Warhawks Topple Top-Ranked UMHB

photo by Michael McLoone

Down goes No. 1.

Sixth-ranked UW-Whitewater marched 99 yards in 12 plays, scoring the game-winning touchdown with 0:19 remaining as the Warhawks upended top-ranked Mary Hardin-Baylor, 28-24.

QB Evan Lewandowski tossed a 9-yard scoring pass to WR Tommy Coates to send the announced crowd of 14,123 at Perkins Stadium into a frenzy.

The win was the 43rd straight regular-season home win for UWW.

North Central (Ill.) moved into the top spot in D3football.com's latest rankings.
North Central, Ill. (14), 1-0
Saint John's (7), 2-0
Mount Union (4), 1-0
UW-Whitewater, 1-1
Mary Hardin-Baylor, 1-1
Hardin-Simmons, 1-0
Trinity, Texas, 2-0
Linfield, 1-0
Johns Hopkins, 2-0
Wheaton, Ill., 0-1
11-15: UW-La Crosse, Central, Ithaca, Cortland, Delaware Valley
16-20: UW-Oshkosh, UW-River Falls, Muhlenberg, Randolph-Macon, Carnegie Mellon
21-25: Bethel, Heidelberg, Susquehanna, UW-Platteville, Washington & Jefferson

>> Complete Poll
NEWS
4. Lightning Round
Volleyball
It was a good weekend for the top-ranked team in DIII, as Claremont-M-S defeated No. 2 Trinity (Texas), No. 7 Johns Hopkins, and No. 14 Emory. Jenna Holmes was named the MVP of the East-West Classic as the Athens moved to 7-0.
News
Happy Birthday
Happy belated birthday to St. John Fisher AD Bob Ward.

Do you know of someone celebrating a birthday soon? Drop us a line at D3Playbook@gmail.com.
A MESSAGE FROM MORNING BREW

There's a reason over 2.6 million people start their day with Morning Brew - the daily email that delivers the latest news from Wall Street to Silicon Valley. Business news doesn't have to be dry and dense...make your mornings more enjoyable, for free.
Check it out!

TRANSACTIONS

5. Comings and Goings
1 THING
6. Plays of the Weekend
Copyright © 2022, D3Playbook.com All rights reserved.